Outlander Fans Just Got The Season 6 Release Date News They've Been Waiting For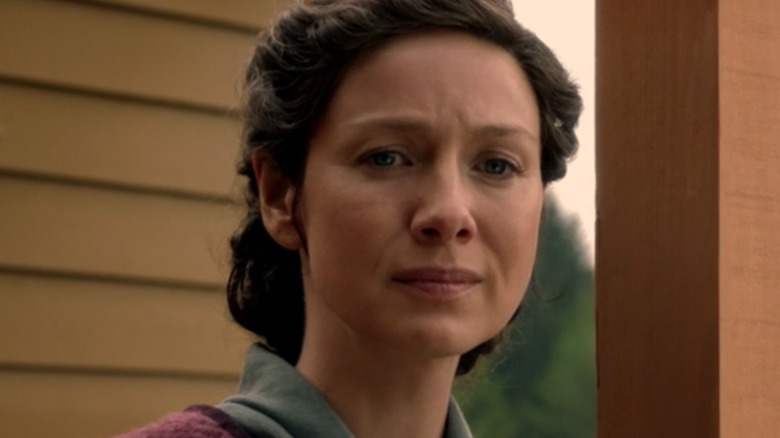 Starz
In the late 1980s, author Diana Gabaldon began working on her "Outlander" saga: a soon-to-be 10 volume book series about the exploits of nurse Claire Fraser who travels from her native 20th-century Britain back to 18th-century Scotland. The first installment, simply titled "Outlander," released in 1991, thus kicking off a run that, at the time of this writing, has propelled her to the ninth entry — 2021's "Go Tell the Bees That I Am Gone." With such a massive story as that, it's amazing that Hollywood hasn't attempted to adapt it yet. Oh, wait, it has.
"Outlander" debuted on Starz in August of 2014, a mere two months after book eight, "Written in My Own Heart's Blood," first graced bookstore shelves. Boasting a cast that includes Caitríona Balfe, Sam Heughan, Graham McTavish, and numerous others, this time-travel-infused period piece soon racked up numerous awards and nominations. Not to mention, it has become a favorite of television viewers across the globe. As a result, it's currently up to five seasons and a total of 67 episodes, with several more on the way.
Season 6 of "Outlander" is coming down the pipeline, and thankfully for eager fans, they won't have to wait long to see it.
Outlander Season 6 premieres in March of 2022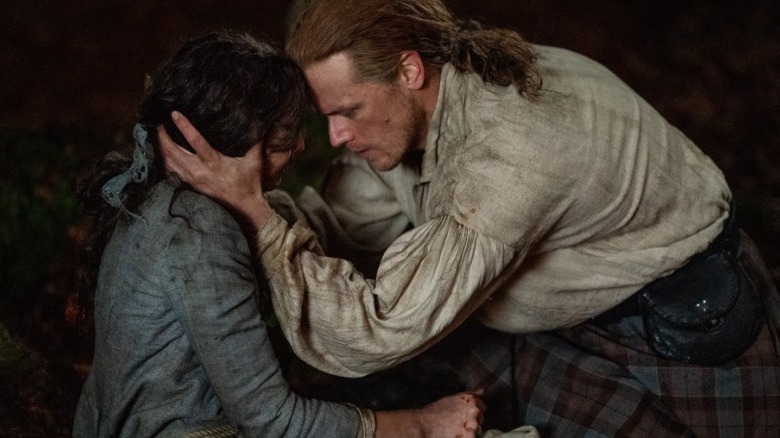 Starz
Season 5 of "Outlander" ended on an intense note, to put it lightly. Following Claire's (Balfe) capture and sickening assault at the hands of Lionel Brown (Ned Dennehy) and his men, her husband, Jamie (Sam Heughan), comes to her rescue. The couple returns to their home at Fraser's Ridge, but despite their reunion, all is not well. The American Revolution looms large, and they know that if they want to prevent British forces from taking their home away, they'll have to fight for it. This is where Season 6 will inevitably pick up when it premieres in the very near future.
As announced by Deadline on November 22, 2021, the sixth season of "Outlander" aims to hit the small screen on March 6, 2022. It'll arrive at 9:00 PM that Sunday across all Starz streaming platforms, and that information comes straight from Diana Gabaldon herself. She reportedly dropped these exciting details at the launch of "Go Tell the Bees That I Am Gone," surely to build anticipation for the book's release as well as that of Season 6. The official "Outlander" Twitter page echoed the big news to let the world know that its "faves" are coming back. The upcoming batch of episodes will follow her book "A Breath of Snow and Ashes," which first saw publication in 2005.
There you have it, "Outlander" fans, March 6, 2022, is the date to mark on your calendars. Though it may feel far away right now, it'll undoubtedly be here in no time, so make sure to play catch-up while you can.