Here's How You Can Watch Every Season Of Outlander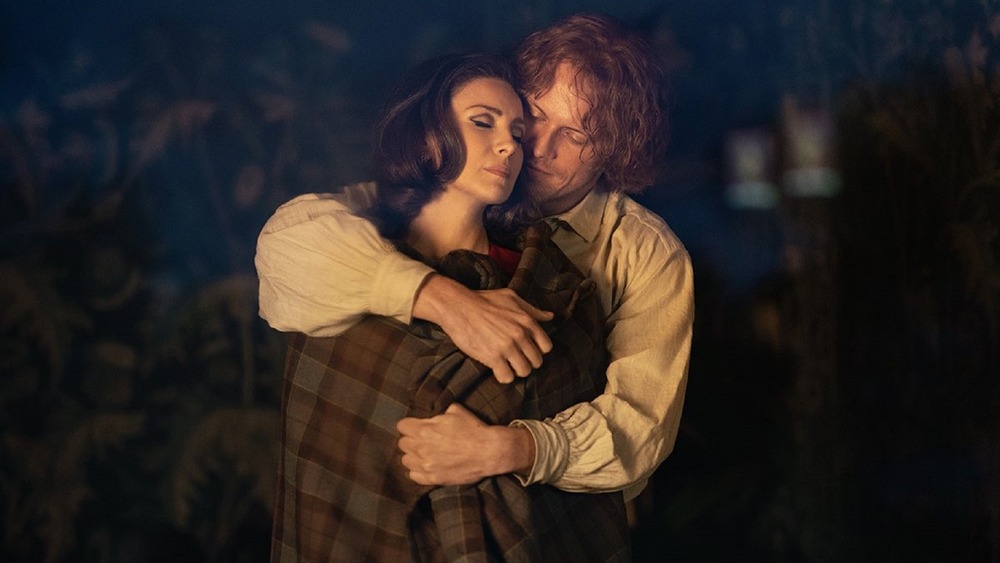 Starz
Aye, Sassenach, you can stream every season of the historical fantasy series Outlander with relative ease — but it will involve multiple streaming services.
Starz's achingly romantic Outlander, based on a series of books by Diana Gabaldon, follows the star-crossed love story of Jamie Fraser (Sam Heughan), a Scottish warrior from the 1700s, and World War II nurse Claire Randall (Caitriona Balfe), who is transported through time after touching some magical stones in Scotland. Between the time travel and the small fact that Claire is married to a man back in her own century, the couple's relationship gets off to a bumpy start, but it doesn't take long for them to realize they were made for each other.
Unfortunately, the universe loves throwing obstacles in between the couple and their happiness. From the evil Black Jack Randall (Tobias Menzies) to wars and time travel drama, the couple has been through a lot over the course of the first five seasons, and season 6 will bring even more trials for them to face together. Fortunately, you can emotionally prepare yourself for what's to come by rewatching the first five seasons or streaming them for the first time on Starz and Netflix.
Every season of Outlander is available to stream on Starz, but the Netflix situation is trickier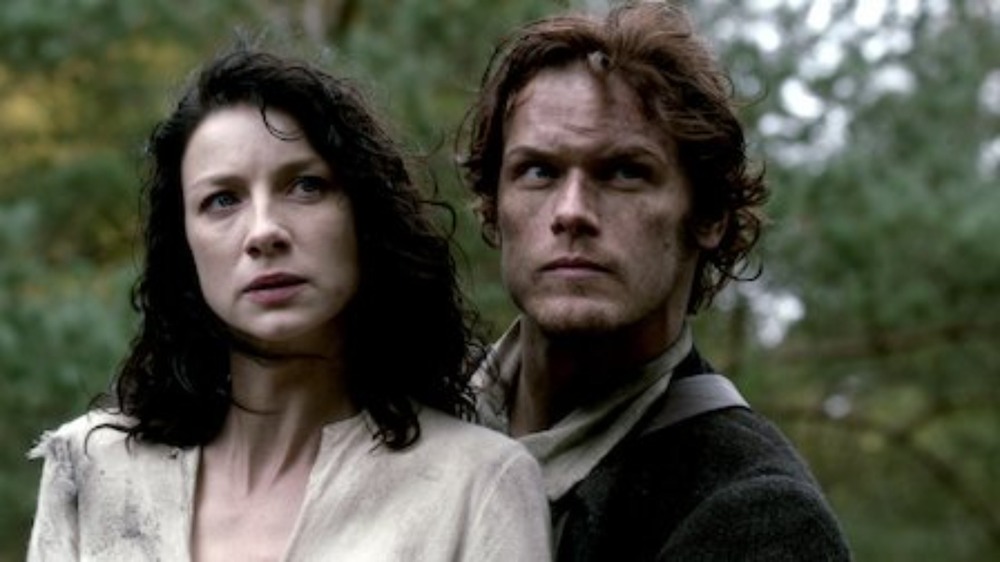 Starz
If you subscribe to Starz — either through your cable provider or directly through the premium service (or via Hulu, Amazon Video, etc.) — then you're all set. The premium channel's service includes access to every season, as well as night of access to new episodes as they air. So for anyone who has faced the dreaded Droughtlander, a subscription to Starz is the way to go.
However, if you're not looking to add another streaming service to your life, the first three seasons of Outlander are available on Netflix. The only trouble is, the show is hard to stop watching once you start (Jamie and Claire love to serve up cliffhangers), and the streamer hasn't shared when or if seasons 4 and 5 will be added. It seems safe to say the next two seasons will show up eventually, but then again, Netflix is more unpredictable than those magical rocks that sent Claire hurtling through the past.
A third alternative would be to stream the first three seasons on Netflix, and then purchase the next two seasons through iTunes, Google Play, or Amazon, if you don't want to commit to a subscription to Starz. Currently, each season costs around $20/each, while a subscription to Starz will set you back $8.99 per month (although, you do get a seven day free trial, so if you can binge two seasons in one week, you may have found your loophole). 
However you stream Outlander, just remember to keep tissues and chocolate at the ready, because in between all of those steamy moments, Jamie and Claire know how to bring the pain.