Why Ed's Appearance In Netflix's Cowboy Bebop Means More Than You Think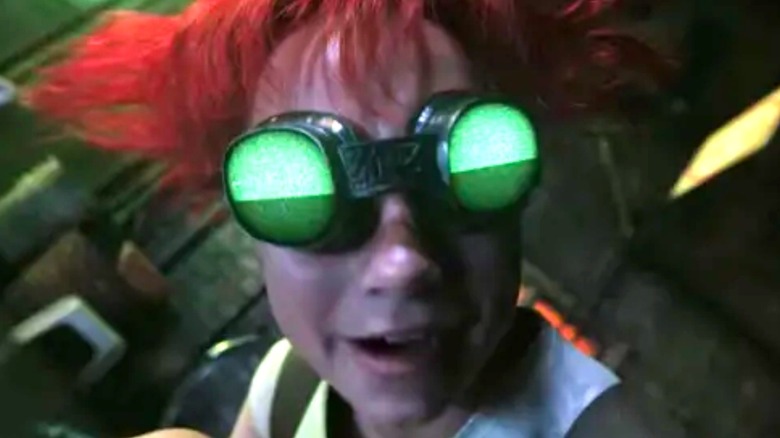 Netflix
Netflix's original series have gained a reputation for telling stories not often found elsewhere. These include the Alison Brie-starring "GLOW," which told the fictionalized story of the 1980s women's wrestling promotion of the same name, the science-fiction drama "Sense8," created by the Wachowskis and J. Michael Straczynski, and even the teen comedy series "Never Have I Ever," created by "The Office" writer and castmember Mindy Kaling.
One of their newest offerings this year is "Cowboy Bebop." A live-action adaptation of the popular anime series, the show was developed by Christopher L. Yost (via IMDb), who previously co-wrote the Marvel film "Thor: Ragnarok." The show focuses on a bounty-hunting crew of misfits, and stars John Cho, Daniella Pineda, and Mustafa Shakir in the lead roles, with Elena Satine, Tamara Tunie, Geoff Stults, and John Noble in the supporting cast.
The closing moments of the season introduced viewers to the character of Ed, who was a major presence in the anime and promises to be the same in the show as well. However, Ed's appearance did more than just introduce the character into the series' universe, it also revealed another potentially key aspect of the show. Here's why Ed's appearance in Netflix's "Cowboy Bebop" is more significant than it seems at first.
Ed names another important character from the anime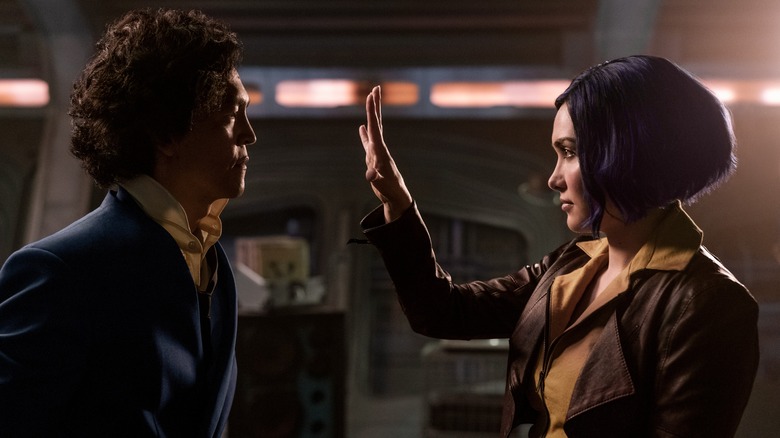 GEOFFREY SHORT/NETFLIX
Ed's ending scene in the 1st season of "Cowboy Bebop" has them finding Spike Spiegel, played by John Cho, passed out on the street. Ed, played by Eden Perkins, says they have a bounty for Spike, and that they together have to find the Butterfly Man, Volaju, before he does bad things.
Volaju is a major character in the original anime series as the main antagonist of the 2001 film "Cowboy Bebop: Knockin' on Heaven's Door." Volaju is a supersoldier who was the subject of human experiments, among which his mind was drugged with nanomachines. Though he developed an immunity to them, Volaju would hallucinate butterflies as a result of the nanomachines, something he sees as a reminder of the beauty he thought the world had before he was experimented on. This gave him the nickname of the Butterfly Man.
In the anime film, Volaju planned to infect large groups of the population with nanomachines, counting on his natural immunity to keep him safe. Ed's insistence that Spike hunt down Volaju next thus seems to be an indication that he will be the main villain for the show's 2nd season, if and when Netflix renews the series.
Season 1 of "Cowboy Bebop" is currently available on Netflix.