The Coming-Of-Age Series That Netflix Fans Can't Stop Watching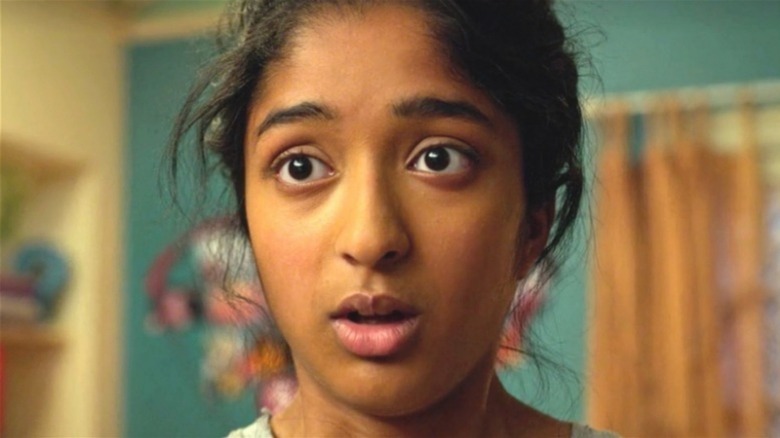 Netflix
An actor, writer, and producer, adorably upbeat Mindy Kaling has charmed her way into audiences' hearts for years. Most may only know her as Kelly Kapoor, the self-obsessed gossip from "The Office," but the NBC workplace comedy was just the start to Kaling's impressive career. A second generation immigrant, Kaling has often drawn from her own experiences for her work — her parents are from India, and were even cast as Kelly Kapoor's parents in "The Office" Season 3 Episode 6, "Diwali."
Kaling later wrote, produced, and starred in the 2012 sitcom "The Mindy Project," which first aired for three seasons on Fox, but was later dropped by the network and picked up for two more seasons on Hulu. As Kaling noted in a Paleyfest panel in 2014, writing on "The Office" helped prepare her for her own show, but she wished to incorporate more of her own style into "The Mindy Project."
"I was trained to be a comedy writer from Greg Daniels at 'The Office,' so I learned how to write jokes," Kaling said. "But it wasn't necessarily my style . . . What was beautiful about the show was how truthful it was, and how unglamorous it was, but I love wearing nine bracelets and wearing sequins, and kissing guys and living in New York City and having disposable income. Like, that's my personality."
Once "The Mindy Project" aired its final season in 2017, Kaling was onto the next project — this time, a coming-of-age comedy inspired by Kaling's own teenage years while growing up in Massachusetts. "Never Have I Ever" currently has two seasons up on Netflix, and right now, it's making huge waves on Netflix; here's why you should definitely binge watch "Never Have I Ever."
Never Have I Ever depicts the struggle of an Indian-American teen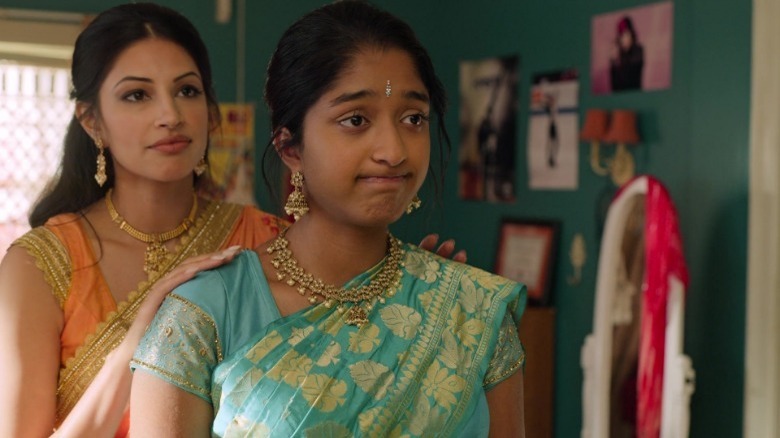 Netflix
"Never Have I Ever" is the story of 15-year-old Devi Vishwakumar (Maitreyi Ramakrishnan), a second generation Indian-American beginning her sophomore year of high school in Los Angeles. After a rough freshman year, Devi is eager for a fresh start, hoping to climb the social ladder and make a better name for herself. Her first goal is to lose her "V-card," and she knows just who she wants to give it to: popular jock Paxton Hall-Yoshida (Darren Barnet). However, things get complicated when Devi unexpectedly makes a romantic connection with her former academic nemesis Ben Gross (Jaren Lewison) in a classic enemies-to-lovers trope, all while Devi still struggles with residual feelings for Patton.
Meanwhile, Devi's relationship with her best friends, Eleanor Wong (Ramona Young) and Fabiola Torres (Lee Rodriguez), threatens to fall apart when Devi's mission to become popular and get a boyfriend puts her friends firmly on the backburner. Devi isn't the only one with problems, however — her cousin, Kamala Nandiwada (Richa Moorjani), faces an impending arranged marriage she doesn't want, and Devi's mother Nalini (Poorna Jagannathan), must take on the challenges of being a single parent while carrying a demanding career.
With two seasons of "Never Have I Ever" up on Netflix, it's easy to breeze through all 20 episodes of the thoughtful, yet hilarious, coming-of-age comedy. While a third season has not yet been confirmed by the streaming company, fans are eagerly anticipating good news for the future of this smart, sweet, funny series.