The Hellbound Scene That Netflix Fans Think Went Too Far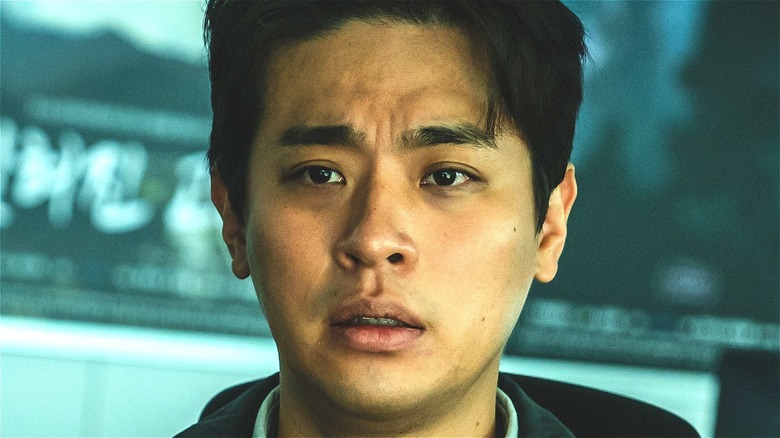 Netflix
It seems as if Netflix has found another substantial hit in yet another South Korean drama with "Hellbound," a dark fantasy horror show centering on an alternate Earth where demonic creatures suddenly appear to literally drag humans to hell. It's a premise with enough intrigue that it was bound to capture audience attention, especially after the massive popularity of "Squid Game," the Netflix Original that continues to smash records for the streaming network. Still, "Hellbound" is fairly notable itself, as it finally dethroned "Squid Game" as the No. 1 show globally after only one day of release (per NME).
"Hellbound" has also been well-received by critics and fans, garnering a score of 100% critical rating on Rotten Tomatoes and an 80% audience score as of this writing. Still, as well as it has been received, no show is without its flaws, and "Hellbound" is no exception to this. But there is a particular scene that some fans think went just a little too far.
Some Hellbound fans think the violent beating scene didn't make sense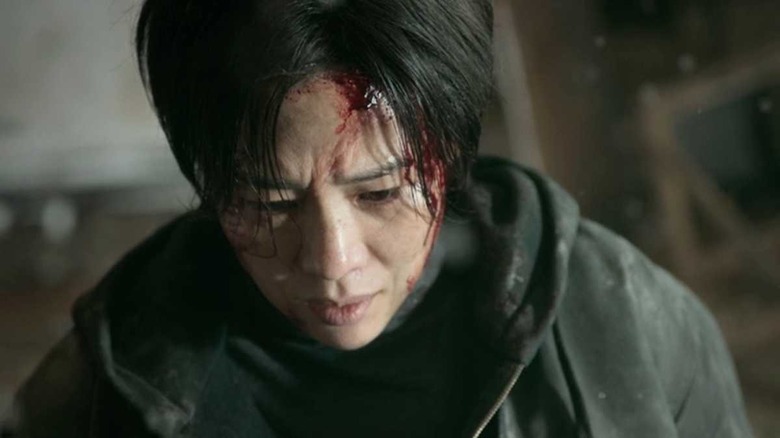 Netflix
Over on the r/KDRAMA subreddit, u/Fatooz created a general discussion post for the "Hellbound" series. On the thread for the show's third episode, some fans were concerned with what they perceived as inconsistent lore related to sins and what constituted being worthy of being dragged to hell. "How the hell does no one think that beating people to a pulp for no reason is not a sin as well," asked u/GermanGuyAMA. "I mean, I would argue beating on an old, terminally-ill (!) woman almost to death with a metal baseball bat would be considered a sin. Or maybe god went all old-testament now."
Others defended the scene and how it related to the ideas of sin and fanatic-like behavior. "Because they are fanatics," opined u/B9trace. "They are projecting what they want into this situation and twisting it to meet their own agendas. Just like any religious fanatics in our own world."
As with any show with established rules or lore, especially fantasy properties, some will find fault with the way some shows handle certain aspects. "Hellbound" doesn't seem to be any exclusion to that rule.