Agatha: House Of Harkness - What We Know So Far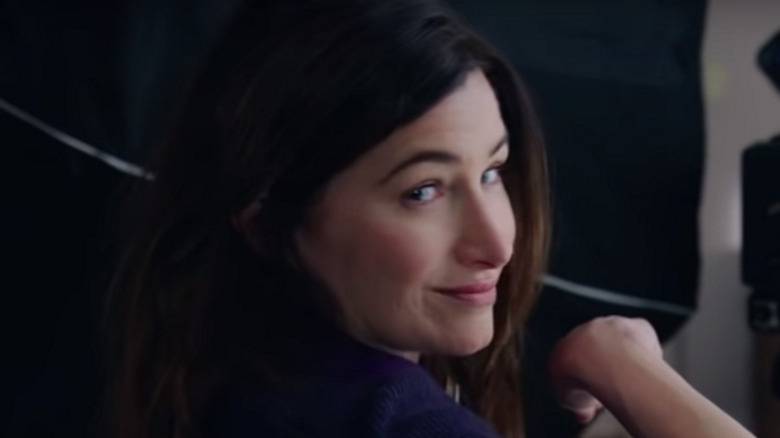 Marvel Studios/Disney+
It's hard to find a Marvel project that's surrounded with as much mystery as "Agatha: House of Harkness." Revealed on Disney+ Day in November 2021, the Kathryn Hahn-led series will reportedly feature the now-famous "WandaVision" antagonist, the ancient witch known as Agatha Harkness, in all her twisted glory. But what else do we really know about "Agatha," and what should fans expect from the MCU spin-off? 
Showrunner Jac Schaeffer is slated to write and executive produce as part of her overall deal with Marvel and 20th Television, according to Deadline, which first reported her involvement on Nov. 12, the same day Disney announced "House of Harkness" in the first place. Schaeffer was the head writer of "WandaVision" and also helped helm the script for "Black Widow." 
There has been lots of speculation about what "House of Harkness" may be about, story-wise, and how Hahn's character could play a larger role in the MCU, given the current situation she has landed in after pursuing the Scarlet Witch. This article will discuss everything that's known about the series so far, as well as speculate about the possibilities, based on what Marvel fans are hoping to see. 
What is the release date for Agatha: House of Harkness?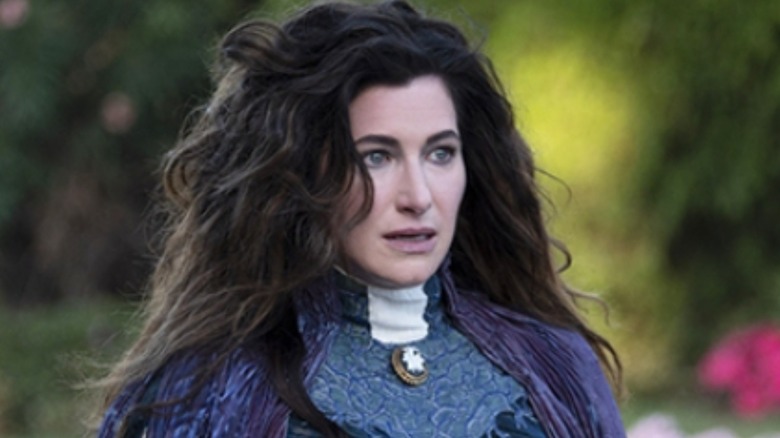 Marvel Studios/Disney+
Since "House of Harkness" was only just ordered up in early November, it appears that Marvel fans won't be getting their encore rendition of "Agatha All Along" anytime soon. 
Disney has not yet mentioned when production will be up and running, nor when the Mickey Mouse company expects a release date. But judging from previous projects and ones currently in the works, "Agatha" won't likely make its debut until 2024, or perhaps 2023 at the earliest. There's already a slew of shows on Marvel's 2022 calendar, including "Moon Knight," "She-Hulk," "Ms. Marvel," and "Secret Invasion." Not to mention, the projects lined up for 2023 — like Season 2 of "Loki" and the premiere of "Echo," along with the laundry list of animated shows, such as Season 2 of "What If...?" and the "X-Men '97" reboot. It looks like "House of Harkness" will have to get to the back of the Marvel line and wait its turn for the foreseeable future.
Who is in the cast of Agatha: House of Harkness?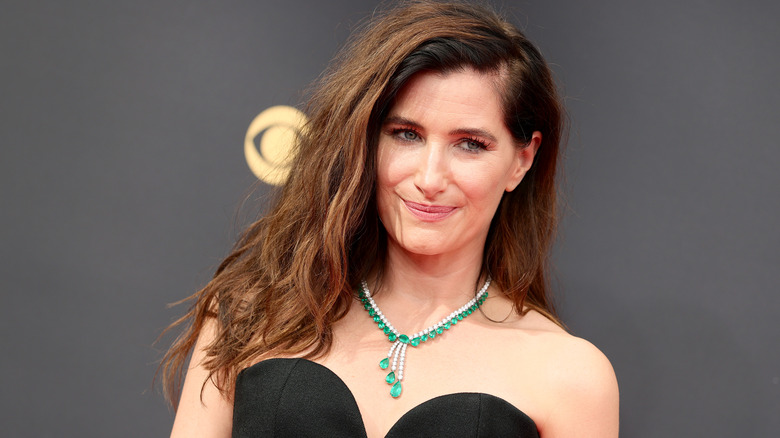 Rich Fury/Getty Images
Well, there's at least one name that's been attached to "House of Harkness," and that's (of course) Kathryn Hahn. 
The Emmy-nominated "WandaVision" star has served as a character actor throughout most of her career before breaking out into bigger roles in the early 2010s. Hahn had critically-acclaimed performances in Amazon's "Transparent" series and the 2016 film "Captain Fantastic," with each earning her nominations at the Emmys and Screen Actors Guild Awards, respectively (per IMDb). She's currently appearing in Apple's "The Shrink Next Door" with Will Ferrell and Paul Rudd. 
When we last saw Hahn on "WandaVision," she was trapped by Wanda Maximoff aka the Scarlet Witch inside the town of Westview, under her "nosy neighbor" Agnes persona, which Agatha had previously used to trick her. Depending on whether "House of Harkness" is set before or after "WandaVision," we could see Hahn be joined by some of the other Westview residents that appeared during the prior series, such as David Payton's Herb or David Lengel's Phil Jones. For now, though, Disney has yet to announce any other members of the cast. There have also been rumors of a return from Elizabeth Olsen's Wanda (per Twitter), but this has also yet to be confirmed. 
What is the plot of Agatha: House of Harkness?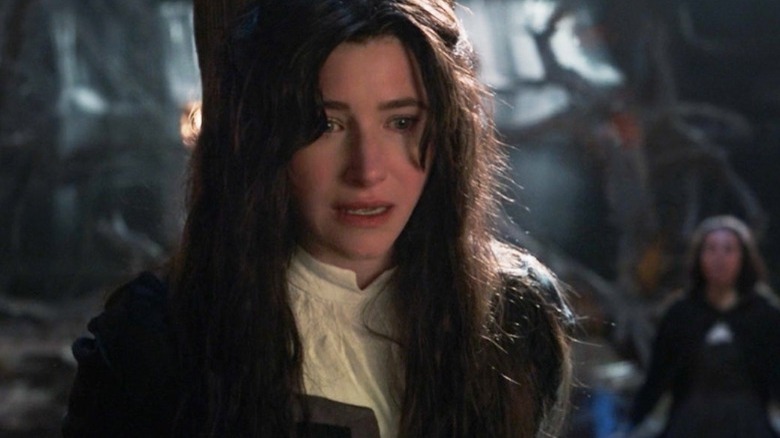 Marvel Studios/Disney+
Like most things related to Agatha Harkness, the plot of her upcoming Disney+ show is a mystery. Fans have conjured up countless theories and ideas for what the series could bring, though nothing is set in stone at the moment. 
There is one possible premise, however, that's been propped up more than the others, and that's the idea of a prequel about her origins. "The prequel could be about her and her [coven] before she was betrayed," wrote @shmorton2 on Twitter, who also pointed out how the title supports this theory, since it was Agatha's own family who tried to kill her (before meeting their own end at her hands). This is currently the dominant theory regarding what "House of Harkness" will be about, and it seems the most logical, as there's a lot still unexplained about Agatha's past as a witch in Salem, Massachusetts before she was stabbed in the back by her fellow broom riders. 
Another idea that keeps floating around is one where Agatha is trapped inside Westview with the other residents, as a sort of illusion created by Wanda. Some fans believe this could lead to a "WandaVision"-esque scenario with similar production elements and on-screen interactions, like being in black-and-white or having a laugh track play in the background. "That house they mentioned, as in 'House of Harkness,' better be in Westview and have Evan Peters still trapped in it," joked Twitter user @2KMockingbird.
Whatever "Agatha: House of Harkness" is going to be about, it will surely be one of the most watched Marvel properties from the newly announced batch: according to The Direct's Jack McBryan, amid the flurry of MCU announcements on Disney+ Day, the announcement of Agatha's series earned the most likes.