The Devastating Death Of Tiger King's Jeff Johnson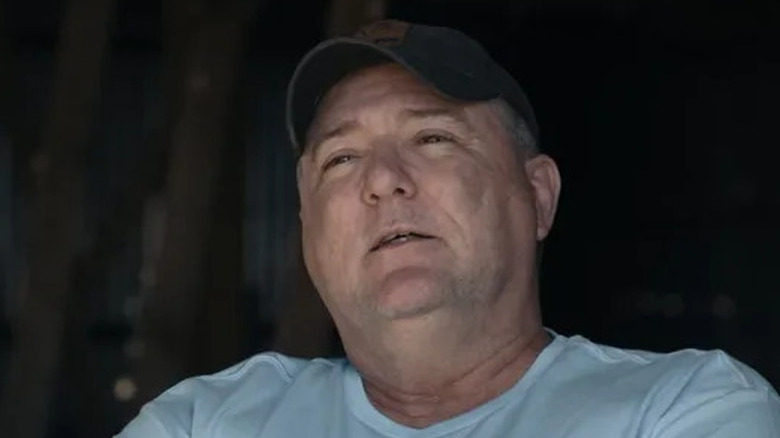 Netflix
Jeff Johnson, whose brief appearance in Netflix's docudrama "Tiger King" made him a notable public figure, has died. Per a statement from the Oklahoma City Police Department released to CNN on November 22, the reptile dealer died by suicide at the age of 58 on September 8.
Per CNN, Police called to the scene for an attempted suicide were informed of the incident by Johnson's spouse, Charity. Johnson still had a pulse when paramedics arrived, but was later pronounced dead at the hospital. An incident report obtained by People Magazine asserts that Johnson had no prior history of mental illness.
Joseph "Joe Exotic" Maldonado told CNN through attorneys that he had spoken to Charity Johnson about Jeff Johnson's death.
If you or anyone you know is having suicidal thoughts, please call the National Suicide Prevention Lifeline​ at​ 1-800-273-TALK (8255)​.
Johnson commented on the Baskin-Exotic feud back in Season 1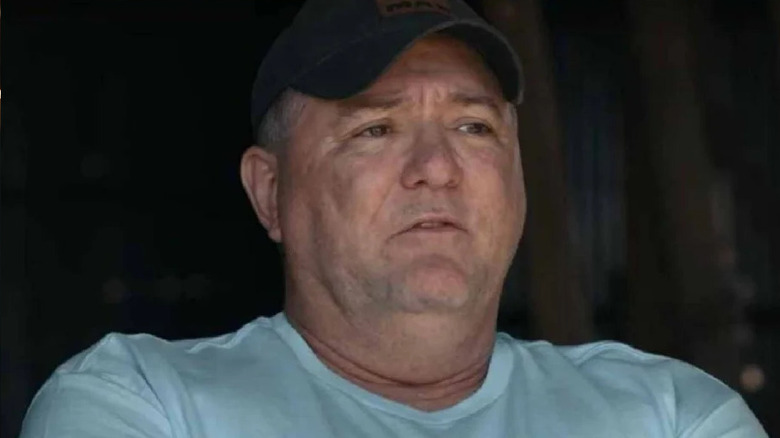 Netflix
Jeff Johnson was a reptile dealer by trade, which means he had contact with both animal rights activist Carole Baskin and zoo operator Joe Exotic, two of the series' most controversial and colorful stars. He appears in Episode 4 of Season 1 of "Tiger King," entitled "Playing with Fire." Johnson recounted the alleged enmity between Baskin and Exotic, which ultimately resulted in Exotic being sentenced to 22 years in prison for hiring a hitman to kill Baskin, among other charges (via a Department of Justice report). 
"Carole's lawyers are vicious and they go after anybody involved ... So everybody that had been involved all got dragged into court," Johnson says during his brief appearance on "Tiger King." 
This is the second off-screen tragedy involving the "Tiger King" cast this year. Per E! Online, Erik Cowie, a zookeeper featured in the series, was found dead in New York City on September 3. Cowie's cause of death has not yet been confirmed.
Per CNN, Johnson is survived by his children, 4 and 5, as well as Charity.