The One Part Of Netflix's Cowboy Bebop Fans Can't Help But Love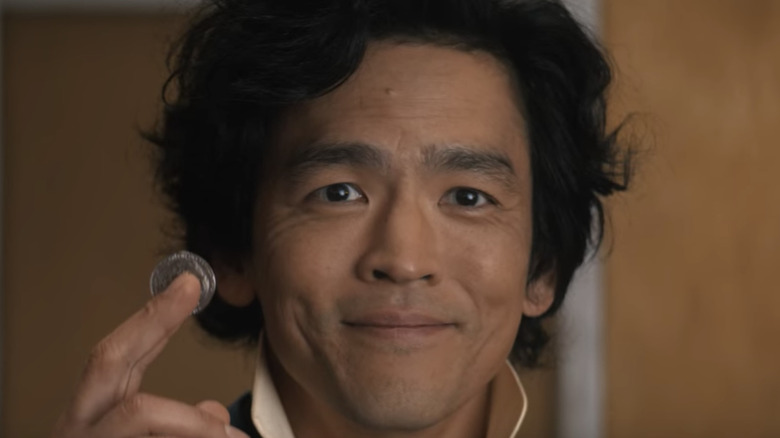 Netflix
There are a number of obstacles that stand in the way of a studio or network making a successful live-action adaptation of a beloved animated title. For instance, a certain visual style and tone that might have been perfect in animation may seem totally off when replicated by real actors and real sets. As a result, the creative team behind an anime adaptation has to perfectly thread the needle between faithfully recreating what came before and delivering something that actually works for the live-action medium. Additionally, they have to find actors who can play the characters as people, not as cartoons.
At the very least, it looks like Netflix's live-action adaptation of Sunrise's classic anime, "Cowboy Bebop," got one of those things right. Although the series has received lukewarm reviews from both critics and casual viewers alike on Rotten Tomatoes, fans on Reddit say one element of the live-action project stands above the rest, and that's the show's central trio of actors.
Indeed, while reactions have been mixed about other elements of the live-action series, many "Cowboy Bebop" viewers went out of their way to praise the performances given by actors John Cho, Mustafa Shakir, and Daniella Pineda as Spike Spiegel, Jet Black, and Faye Valentine, respectively. 
Netflix nailed the casting of Cowboy Bebop's central trio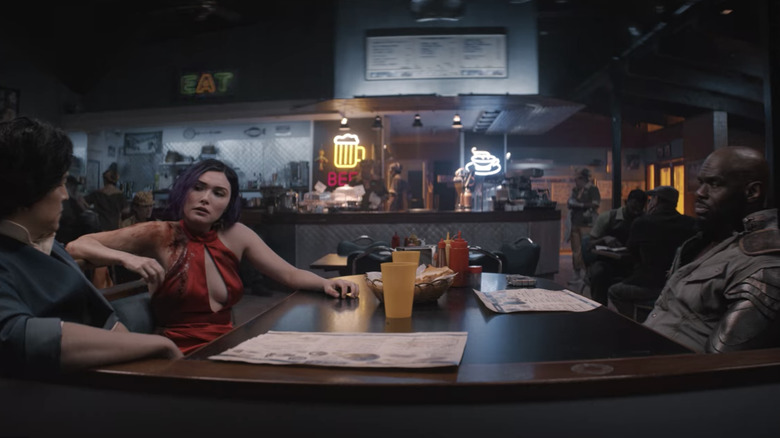 Netflix
"The main cast is excellent," wrote Redditor u/fionasbf, noting that the actors in Netflix's "Cowboy Bebop" turned in a lot of good work despite being given lackluster dialogue. "John Cho is clearly the man, Mustafa Shakir is absolutely the best choice for this role, and Daniella Pineda looks like she's having a great time and really doing a tremendous job with what she's got," added the Reddit user.
This is a sentiment that seems to be shared by many "Cowboy Bebop" fans. In fact, some critics who reviewed the series prior to its premiere also made sure to praise the work done by John Cho, Mustafa Shakir, and Daniella Pineda. "Everything hinges on the casting, and John Cho and Mustafa Shakir are perfect as broke bounty hunters," wrote The Sydney Morning Herald, while The Guardian's review noted that "maintaining such a heightened, madcap tone is a high-wire act that relies on the charisma of the three leads."
In other words, while the first season of Netflix's "Cowboy Bebop" may have been largely disappointing to many fans of the original anime, it looks like the performances given by its leads actually managed to live up to — or exceed — their expectations.
Is the work of the main cast strong enough to save Netflix's Cowboy Bebop?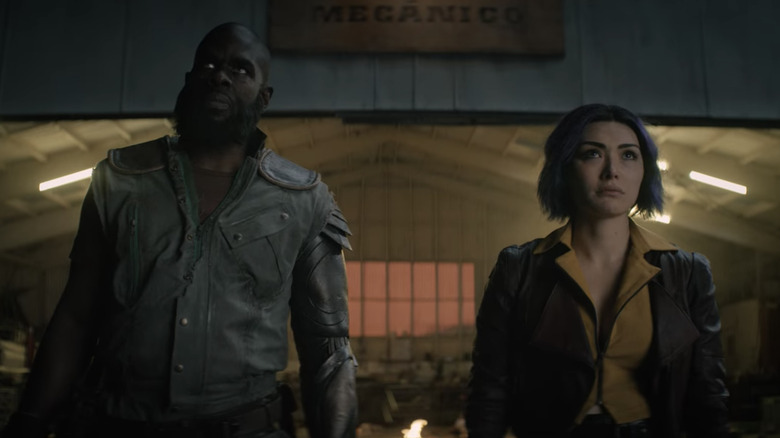 Netflix
As a matter of fact, some "Cowboy Bebop" fans thought Daniella Pineda, Mustafa Shakir, and John Cho's performances were good enough to make the whole thing worth watching. "As a fan of the anime, I enjoyed this show, though admittedly 90% of that was the main cast," wrote u/TheReaperAbides, who prefaced that comment by noting, "Keep in mind, people can still enjoy things that aren't good."
"The casting for the main characters was perfect," wrote Redditor u/Kqm2010, praising Shakir's performance as Jet in particular, while saying that Cho did a good job balancing "Spike's carefree nature and serious determination." The user was also impressed by the way the three actors interacted with each other on-screen, writing, "The chemistry of the main actors really helped the show flow when the story lagged a bit. I got the sense that they had a good grasp on the character[s] and played off each other well."
Of course, to other "Cowboy Bebop" fans, the performances given by the Netflix show's lead actors weren't quite powerful enough to actually save the adaptation. "While Pineda, Cho, and Shakir all do good jobs with their characters (with Shakir doing the best job as Jet), they are absolutely bogged down by a turgid, uninspired script which tries to pay homage to the original and just fails after episode one," wrote u/Gaming_Nomad.