Is There A New Episode Of NCIS Tonight? (December 6, 2021)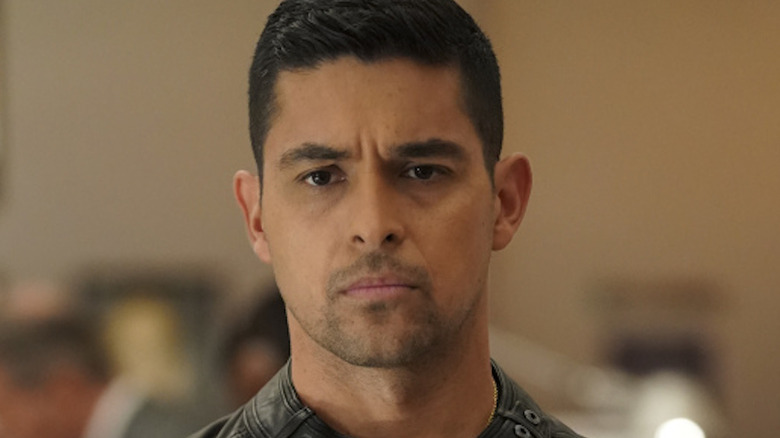 CBS
Last week's episode of the CBS procedural "NCIS" was titled "Peacekeeper." The newest chapter of Season 19, which aired on November 29, tells the story of a Navy reservist whose body is discovered in the back seat of a junker car used for target practice. Because the body is full of bullet holes, it is difficult for NCIS Chief Medical Examiner Jimmy Palmer (Brian Dietzen) to figure out the exact cause of death. However, the NCIS eventually discovers that the Navy reservist is killed by his boss in a drunken argument over $300. In a related storyline, NCIS Chief Forensic Analyst Kasie Hines (Diona Reasonover) considers buying a gun, a decision that draws her closer to NCIS Special Agent Jessica Knight (Katrina Law).
"Peacekeeper" is the 17th episode of the current season, and it was directed by Rocky Carroll, who plays NCIS Director Leon Vance. It was also the first episode of "NCIS" to air in more than three weeks, following a pre-scheduled hiatus that last through Thanksgiving in the United States.
So, with Monday upon us once more, can fans of "NCIS" expect to see another new episode tonight?
There is another new episode of NCIS on December 6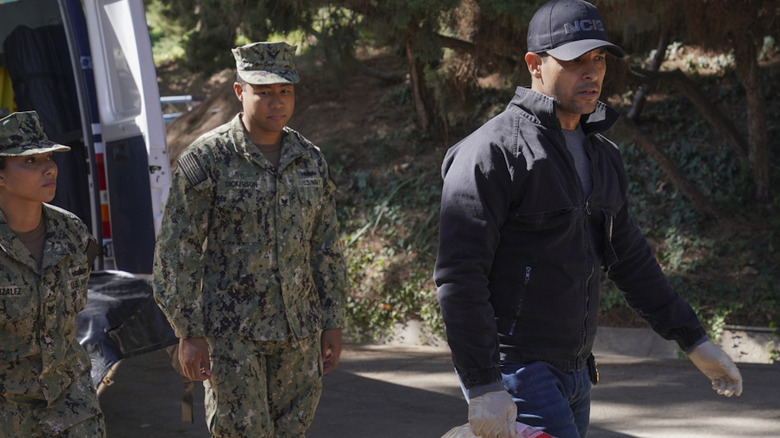 CBS
"NCIS" fans can breathe a sigh of relief, knowing that their favorite CBS series will air another new episode tonight. Monday's episode is titled "Collective Memory" (via IMDb). CBS released a short description of the episode that reads as follows: "When a hotshot financial advisor is found shot at a naval station, NCIS investigates the case by interviewing the victim's three-dimensional hologram of herself, which she created before her death" (via Rotten Tomatoes).
Also, per SpoilerTV, a handful of promotional photos for the episode appear to show NCIS Special Agent in Charge Alden Parker (Gary Cole) at the scene of the latest NCIS investigation, along with NCIS Chief Medical Examiner Jimmy Palmer (Brian Dietzen), NCIS Special Agent Nicholas Torres (Wilmer Valderrama) and NCIS Special Agent Jessica Knight (Katrina Law). In the photos, Parker holds what could be a set of old-fashioned binoculars. Other photos released for the episode show Parker and Knight talking with someone (likely a family member or friend of the deceased) in the NCIS office.
"NCIS" airs on CBS on Mondays at 9 p.m. ET. The latest episode of the CBS crime procedural will air on December 6.