Why Marcella Gomez From Chicago P.D. Looks So Familiar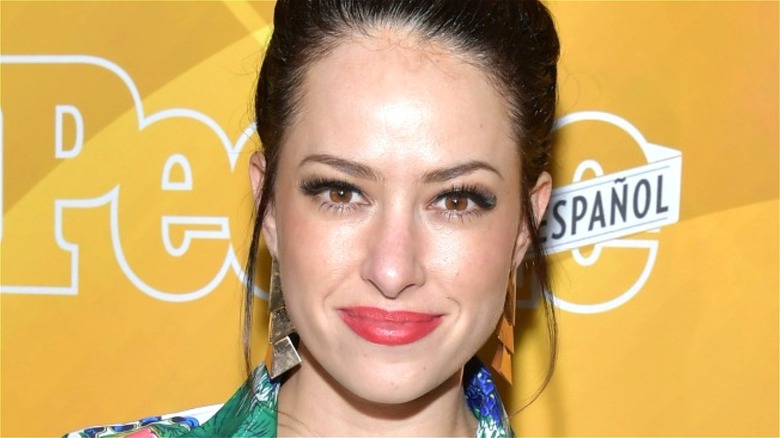 Amy Sussman/Getty Images
Thanks to the sheer vastness of the massive ensemble casts of its assorted shows, the "One Chicago" universe sometimes seems to contain as many people as the Windy City itself. Add that to the fact that virtually every episode of "Chicago Fire," "Chicago Med," and "Chicago P.D." adds a few guest stars in the mix, and you'd be forgiven for losing track of some of the more peripheral characters. 
Still, despite the scores of named characters in the "One Chicago" shows, a good guest star shines through. Take "Chicago P.D." Season 5, Episode 13, for instance. The aptly titled "Chasing Monsters" reveals that a dangerous gang from El Salvador is gaining foothold in Chicago, and the Intelligence Unit attempts to fight back with the help of a visiting expert, detective Marcella Gomez. Though Gomez is skilled and gets along swimmingly with Antonio Dawson (Jon Seda) in particular, it soon transpires that she hasn't told her Chicago colleagues quite everything about herself. 
Though the memorable character only appears in this one 2018 episode, the actress portraying her does a stellar job, and you might even have an inkling suspicion that you've seen her in some other show, as well. Here's why Marcella Gomez from Chicago P.D. looks so familiar
Sofia Lama is Gloria Menez in Designated Survivor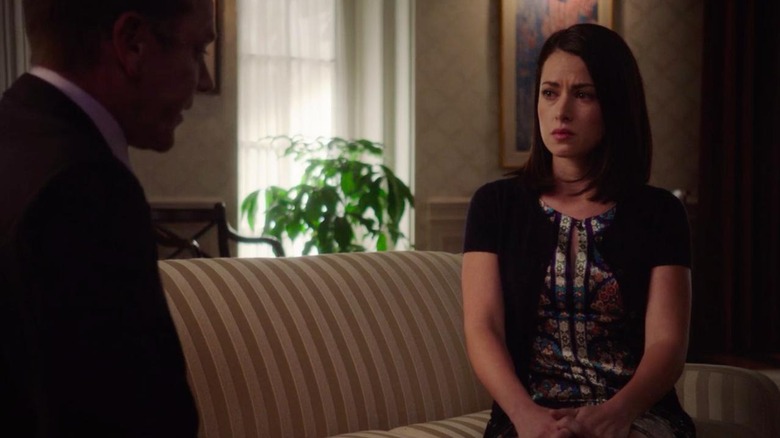 ABC
Those who have been keeping up with Spanish-language TV shows likely know Sofía Lama. One early child acting role notwithstanding, she made her small screen debut in 2004, and has been a constant TV presence in her native Mexico — and, later, the U.S. — ever since. She's been a part of multiple popular telenovelas over the years, including Telemundo Studios' "Eva La Trailera," and "Dueños del Paraíso," in which she appeared with "Better Call Saul" star Tony Dalton. 
That's not to say Lama hasn't appeared in popular English-speaking shows, though. One of her most notable guest appearances was in 2017, when she appeared in ABC's political drama "Designated Survivor" as Gloria Menez. Gloria enters the radar of Secretary of Housing and Urban Development-turned-President Tom Kirkman, when her trucker husband gets shot to death at the border of the U.S. and Mexico. As a result, the newly widowed Gloria gets drawn into the countries' complex relations at the highest level. 
Sofia Lama is Maria Celeste in Selena's Secret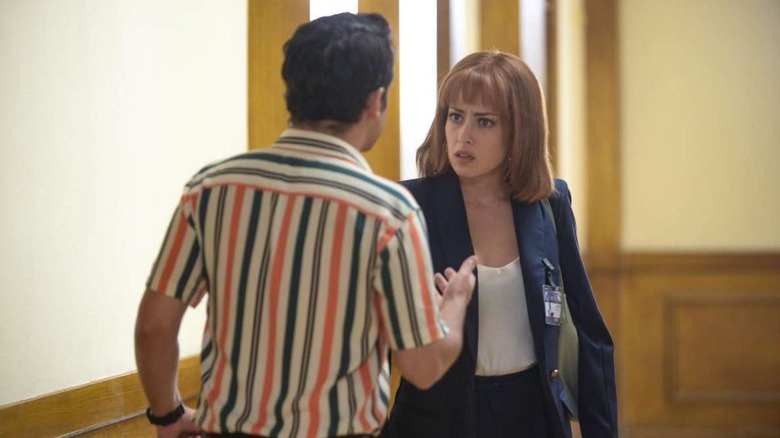 TNT/Telemundo
In 2018, Sofía Lama appeared in arguably her most controversial project yet, when she played journalist María Celeste Arrarás in "Selena's Secret." The biographical drama is based on the real-life Arrarás' book about the hidden facts behind the tragic real-life story of beloved Tejano pop star Selena Quintanilla (played by Maya Zapata in the series). The popular singer who was shot to death in 1995 by the president of her own fan club, Yolanda Saldivar, and "Selena's Secret" tells the story from three viewpoints: Selena's, Saldivar's, and Arrarás'. 
As the Houston Chronicle tells, the show made waves thanks to the controversial nature of the book it was based on. Apart from this, Lama had a particularly challenging task, since the real Arrarás is a well-known public figure, who was heavily involved in the project. Nevertheless, the actress welcomed the challenge. "It was a lot of fun because when we see her on TV she is this serious journalist, and when I met her she is really funny and charming," Lama told People. "I liked being able to portray that on screen. I had to portray the María Celeste that we see in the newscast, and also had to show the charming, relaxed and joyful María Celeste that she is in her personal life."
Sofia Lama is Emilia in Queen of the South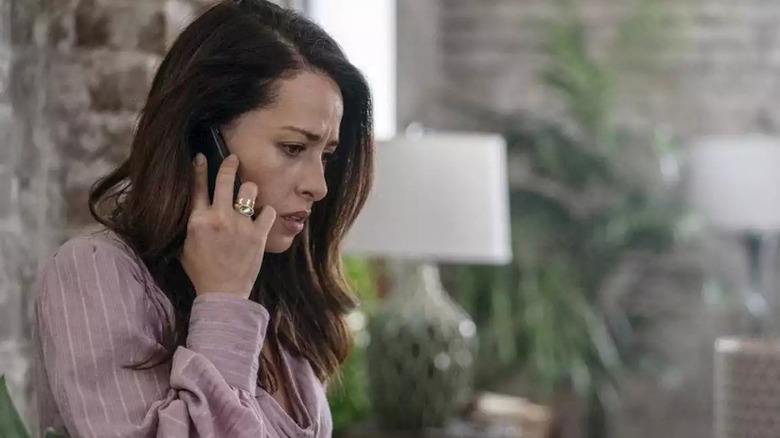 USA Network
In 2019, Sofía Lama joined the cast of USA Network's crime drama, "Queen of the South," for its Season 4. Lama plays Emilia, who dates Javier Jimenez (Alfonso Herrera) of Jimenez Cartel, and also has a romantic history with his cousin Boaz (Joseph T. Campos). This is, of course, a huge problem, and it doesn't exactly help matters that the comparatively innocent Emilia gets drawn deeper and deeper into unsavory activities. As "Queen of the South" showrunner Ben Lobato told Entertainment Weekly – spoiler alert – Emilia's dark fate acts as an important catalyst for Javier's own gruesome, yet heavily telegraphed end. 
"Even though we are furious at him, we love this guy so much and we hope she doesn't hand him over," Lobato spoke of Javier's complicated professional relationship with main character Teresa Mendoza (Alice Braga). "So we're playing with this hope versus fear. At the end of the day, we're all romantics. Randall [Cory Hart] killed Emilia, we have the guy that killed her, and there has to be a comeuppance. And because Javier is who he is, we want him to die a heroic death."