Over 41% Think These Would Be The Worst Choices For The Next James Bond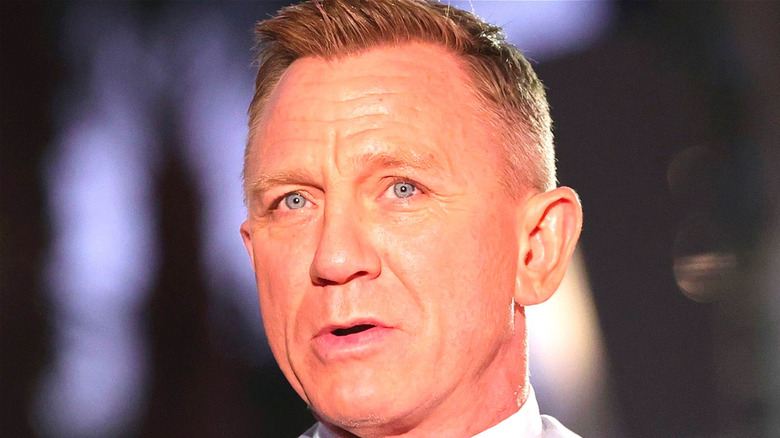 Rich Fury/Getty
Given that there's now a spare Walther PPK stored away at MI6 following the ahem, "departure," of Daniel Craig's Bond, the obvious question for all 007 fans is this: just who is going to take the title next? And no, we aren't referring to the infamous number rank that Lashana Lynch's Nomi has earned in "No Time To Die," but the name that has been attached to it for almost 60 years. Which actor is brave enough to take on the character of James Bond and push the franchise in another new direction? Well, as has been the case for the past few years, many potentials have had their names thrown around the interweb for the position left by Craig, and for every favorite, there are some that we'd look forward to like we'd look forward to being strapped to a table with a laser fired between our legs.
However, while everyone has their favorite choice to play Bond, Looper wanted to find out who — among the usual list of 007 frontrunners, that is — fans were least interested in seeing don the tuxedo. After asking 596 U.S. Bond fans the all-important question that not even the Broccolis have confirmed just yet, here is how you ranked the possible licensed-to-kill cardholders you don't want to see pick it up, from most preferred to worst. Cue the music. 
The top 3 that may still have a chance with Bond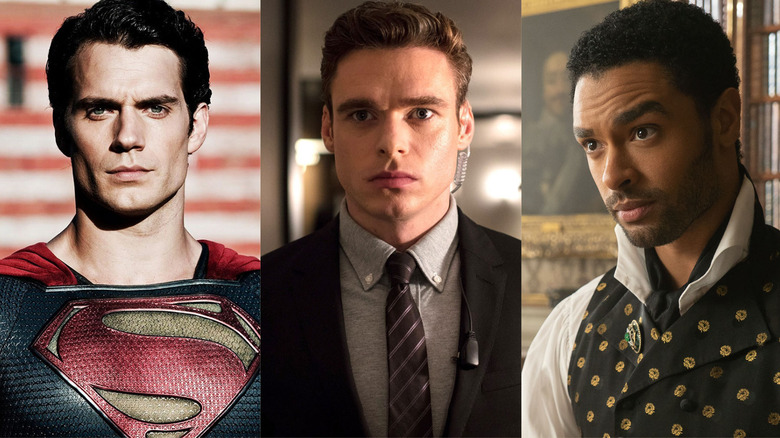 Warner Bros./BBC/Netflix
Topping this list as our least feared choice (I.E., the one that the least people voted against) is an already established hero who went for the role years ago and didn't quite make the cut, and that's former Man of Steel — and current Witcher — Henry Cavill. Still, he did earn some votes —  9.23% of Looper fans, to be precise. Perhaps given his secret agent history — from playing a brutish spy guy in "Mission: Impossible – Fallout" to his appearance in "The Man From U.N.C.L.E.," and his new Apple TV+ movie, "Argylle" — they might've felt that taking on Bond would be overdoing it.
Sneaking behind Cavill like a wolf is former Stark scion, and enigmatic member of Marvel's Eternals, Richard Madden, who finished at 9.40%. Causing a significant stir for his appearance as David Budd in his show "The Bodyguard," Madden showed he had the charisma and calm under pressure to handle major threats, just like Bond himself, but wasn't a preferred choice for fans. Even so, it's interesting to note that after a recent trip down the red carpet (via Cinema Blend), Madden was asked if he'd been approached to play Bond, to which he responded by walking away, avoiding the question altogether. Could his question dodging suggest he has a chance?
Next up is a streaming star that became an overnight sensation following his appearance on Netflix's hit show, "Bridgerton." Rege-Jean Page, with 11.24%, has been considered by fans to raise a Martini as the iconic secret agent, since he's already proven his ability to seduce any soul within a 10-foot radius. 
No Time To Try for Idris Elba and Cillian Murphy
BBC
When it comes to ranking the joint runners-up for worst Bond pick, first, we have a name that's been linked to 007 ever since Craig confirmed he was stepping down. Despite usually coming up as the most highly-demanded Bond actor in the past, this selection of fans didn't think "Luther" star Idris Elba should be cast as Bond with 14.43% of the votes. Constantly in the conversation for the past few years, Elba has been happy to stoke the fires of speculation: for instance, the star jokingly tweeted "the name's Elba, Idris Elba" back in 2018. He continued to stir the pot further when, during his attendance of the Golden Globes, he shared a selfie with the current double-0 along with the simple caption "awks."
Matching him as one of the least favored picks was "Peaky Blinders" lead Cillian Murphy. Also getting 14.43%, marking him as one of the worst Bonds that could be, fans evidently didn't think Murphy had the stuff to stand against world-dominating lunatics. Not quite as debonair as some others on this list, considering his roles like the Scarecrow in "The Dark Knight Trilogy" along with Thomas Shelby, perhaps Murphy would be better suited for a part as Bond's foil, rather than the man himself. Regardless, fans still feel he'd be a better choice for what Looper fans deemed as the two worst picks for James Bond.
A Green Knight can't cut it as a secret agent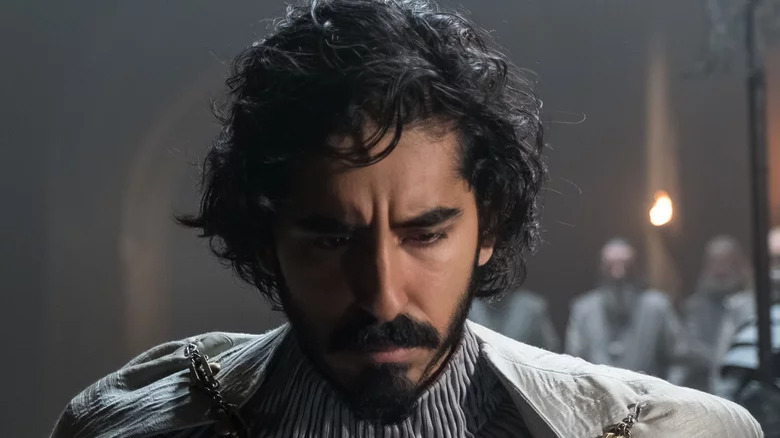 A24
Coming in joint first (or last, depending on your view) are two choices that couldn't be further from each other. First up is "Green Knight" leading man, Dev Patel, who admitted to IndieWire it wasn't a role he was interested in, which is good news for the 20.64% of voters who didn't want him for the part anyway. Actually backing Elba for the part, instead of himself, Patel told the site, "I mean, you don't want me blasting through a door with a Walther PPK to try to save you [...] I just think the best person for the role is what it comes down to."
Patel also highlighted that his choice of rebuking any Bond rumors were mainly down to the reasoning behind if he ever got the call. "I also don't want to be gifted a role, just because of the tokenistic nature of me being a garnish — 'Let's sprinkle some diversity into this!,'" he said. "That doesn't make me feel good either. If it works for the story, and I feel like I can bring some truth out of this role or embody it well, then that's what it should come down to."
Tom Hardy also ranked as one of the worst choices for Bond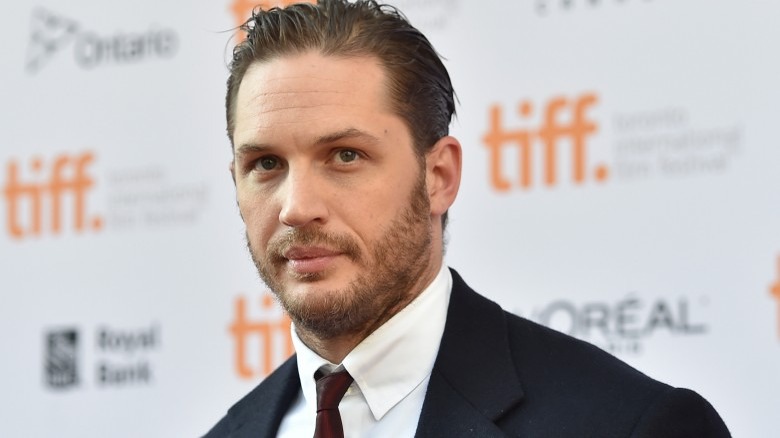 Getty Images
Joining Patel at the top spot with a matching 20.64% is an actor that, for a time, was the betting favorite to become Bond once Craig had parted ways. A true chameleon in his craft, and one that has demonstrated sophistication and severe brutality in equal measure, it was a cocktail that our voters thought simply didn't work well together ... leaving Tom Hardy with a double-oh no.
As charming as he's been in the likes of "Legend" and "Inception," there's still a brutish element to Tom Hardy that no iconic tuxedo could hide, which could be why he shared the spot for the worst Bond choice. Perhaps better suited for a Red Grant (the trained killer hunting 007 in "From Russia With Love" played by Robert Shaw), Hardy feels like the heavy-handed iteration of Bond that we don't need just yet.