The Real Reason David Cronenberg Stopped Filming Horror Movies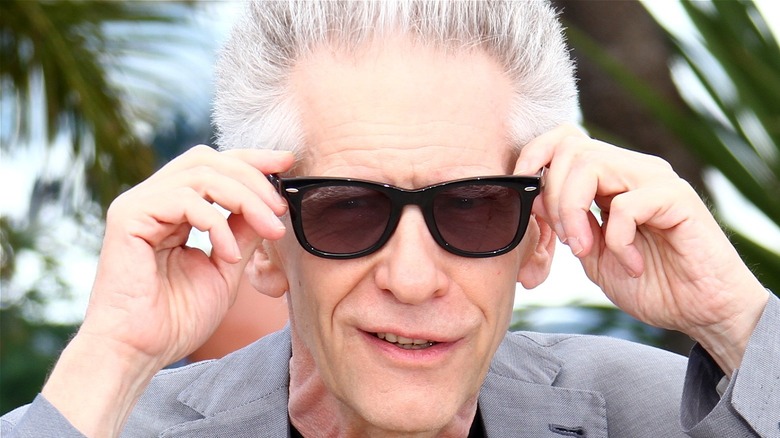 Denis Makarenko/Shutterstock
Director David Cronenberg is one of the leading filmmakers in the body horror subgenre, which includes movies that involve a specific focus on the grotesque and striking transformations of the human body with a horror narrative. From his 1975 feature "Shivers" to the 1983 pic "Videodrome" to 1986's "The Fly," which is loosely based on the 1958 film of the same name and stars Jeff Goldblum, Cronenberg's films are a mainstay of this unique horror movie category.
Despite being known for his work in this particular film subgenre, Cronenberg has also explored other genres throughout his career. Per his IMDb profile, this includes the 1993 romantic drama "M. Butterfly," the 2007 drama "Eastern Promises," and the 2012 thriller "Cosmopolis." It's been several years since his last film, the 2014 satirical drama "Maps to the Stars." However, Cronenberg will soon make a comeback with his upcoming project, titled "Crimes of the Future," slated to come out next year.
For the most part, Cronenberg has stuck to dramatic films in the latter part of his career, with many of his horror movies now decades old. In an interview from a few years ago, the Canadian director revealed why he has been staying away from the horror genre lately.
Cronenberg wants to avoid 'repetition'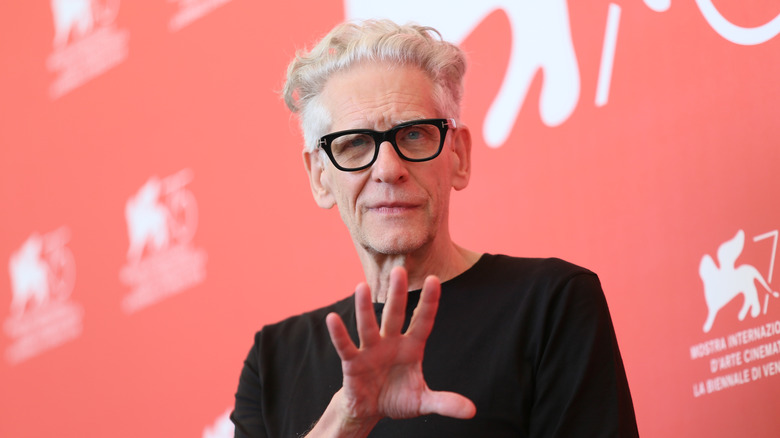 Denis Makarenko/Shutterstock
In a 2018 interview with Entertainment Weekly, writer Clark Collis mentioned that David Cronenberg has mostly stayed away from horror in recent years and asked the writer-director if he had any intention to return to the genre. Cronenberg explained that he "probably" wouldn't return due to his desire to keep doing "interesting" things. He explained, "I've been offered many projects and so on, and they just seemed to be a repetition basically of what I'd done already, so that's not interesting. I think the reason that I started to evolve away from straight horror was just because, instead of being liberating, which it was in the beginning, it's a genre that really is capable of delivering a lot more than just scares if it's done by really talented people."
The "Dead Ringers" helmer went on to explain that he found working in horror became "restrictive rather than liberating" and confessed he doesn't see himself returning to the genre that made him a household name anytime soon. Then, in true Cronenberg fashion, he teased, "But you never know, you never know."
Interestingly, Cronenberg may be returning to the genre with his upcoming "Crimes of the Future." In February, Viggo Mortensen confirmed in an interview with GQ he was working with the director on "something he wrote a long time ago [that] he never got it made." The actor also revealed that it's "a little bit back to his origins... It's disturbing, and it's good."
So, it looks like Cronenberg meant it when he said "but you never know. We'll have to find out for sure though when "Crimes of the Future" is released in 2022.