The Gold Rush Star Who Once Owned An Airport
One of the things that sets Discovery Channel's hit series "Gold Rush" apart from other treasure-hunting series is the way the show portrays its characters. The show's title alone evokes the idea of adventure and exploration that once attracted thousands of prospectors to the California gold rush. That said, the show is more of a cautionary tale about why one should never try their hand at prospecting.
The prospectors on the series are often only in the prospecting industry out of desperation, and they don't always hit it big. As a result, "Gold Rush" doesn't make a great case for gold mining as a profession, but it sure does make for compelling television. The series continues to produce the highest ratings for Discovery, year after year. So even though the prospectors may not always strike it rich in precious metals, when it comes to the attention economy, they're doing just fine.
Former series lead and creator Todd Hoffman is likely sitting pretty right now, but before "Gold Rush" he tried his hand at a number of interesting jobs — including airport ownership.
Todd Hoffman has worn many hats in his life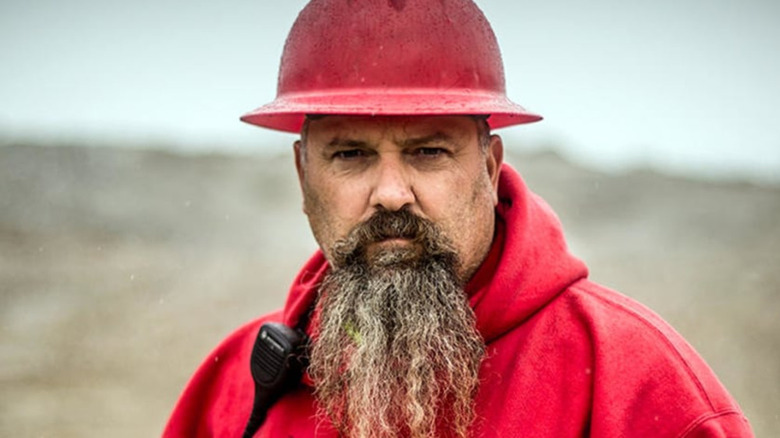 Discovery
Todd Hoffman, like many of the people we meet in the show, turned to gold mining as a last resort when his business went belly up. Unlike the others though, that business was very unique: He owned and operated the Sandy River Airport, all the way up until the start of Season 1 (via Fandom).
The Sandy River Airport is (as the name might suggest) the airport for the city of Sandy, Oregon. According to Todd's biography on the Discovery website, when the airport started failing, he turned to gold mining just like his father before him — though where his father was completely unsuccessful, Todd has struck pay-dirt plenty of times in the course of the series.
His departure from the show certainly came as a shock to many, and while you might assume his exit meant he would have to start managing the airport again, the truth is much stranger. Since his time on the show has come to an end, Todd Hoffman has pursued a singing career, posting numerous covers and even a few original performances on his YouTube channel. 
From airport owner, to gold prospector, to musician — Hoffman is certainly a man of many talents, and it's clear that whatever he does, he always sets his sights as high as possible.