The Real Reason Derek Webster Left 9-1-1: Lone Star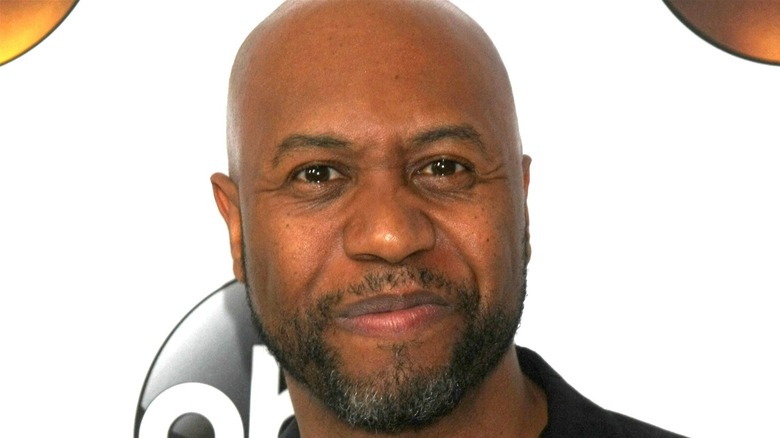 Kathy Hutchins/Shutterstock
Fans of "9-1-1: Lone Star" were almost as heartbroken as Captain Tommy Vega (Gina Torres), when she came home to find her husband, Charles, unresponsive and dead from an undiagnosed aneurysm midway through Season 2. Throughout the second season, Charles — played by Derek Webster — was mostly a background character. He was a former restaurateur who became a stay-at-home dad while his wife, a paramedic, worked the front lines as an essential worker during the COVID-19 pandemic. Despite being a minor character, Charles proved to be a supportive husband and loving father, winning major points with viewers. Even when Tommy became frustrated that her husband was too perfect at raising their daughters while she worked, he reassured her she was still a great mother, too.
In the episode "The Big Heat," Charles' death seemed sudden and unexpected to viewers, prompting some to speculate why the character was killed off. However, the reason appears to have been a simple case of opportunistic storytelling based on the actor's availability.
Webster is on 'Mayor of Kingstown' now
According to TVLine, the showrunner of "9-1-1: Lone Star," said the decision to kill Charles off the show was meant to boost Gina Torres' character in terms of storytelling. Showrunner Tim Minear asked, "On one hand, killing off Derek seemed like a gamble, but was it really? I knew I'd be giving Gina Torres an acting showcase." While actor Derek Webster was only meant to play a recurring character on the show, he was cast in additional projects, prompting some viewers to blame the exit on his availability. Minear said that wasn't the case. "It's not like Derek's people told me I couldn't have him next year," he told the publication, adding that he received pushback from his own staff due to Webster's likability and work ethic.
Webster, who was cast in Lee Daniels' Fox drama "Our Kind of People" at the time, has since moved onto other projects. He currently stars as Stevie, a police officer, on the Paramount+ drama "Mayor of Kingstown," which also stars Jeremy Renner and Kyle Chandler (per Deadline).