Riverdale Season 2 Premiere Title Revealed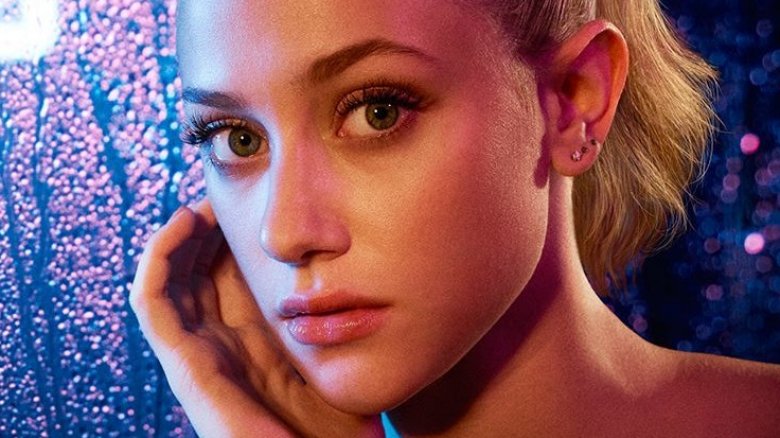 The CW
Warning: This post contains spoilers for the season 1 finale of Riverdale. 
Betty Cooper was right: something wicked has made its way into Riverdale. 
Riverdale showrunner Roberto Aguirre-Sacasa has given fans a taste of what's to come in the series' upcoming season, revealing the title of the season 2 premiere episode, which sounds pretty intense. The next season's first episode will be titled "Chapter Fourteen: A Kiss Before Dying," Aguirre-Sacasa confirmed in a photo post on Twitter.
The "kiss before dying" seems to connect to the alleged murder that happened in episode 13. After pulling back the curtain on the who-dunnit murder mystery of the show's freshman season, the Riverdale finale left viewers hanging off yet another proverbial cliff. Just as fans found out Clifford Blossom (Barclay Hope) had killed his son Jason (Trevor Stines), and that an underground drug trafficking ring was at the core of the killing, they saw yet another Riverdale resident gunned down. Fred Andrews (Luke Perry) was shot by an unnamed assailant in the season 1 finale. 
Based on Aguirre-Sacasa's tweet, it appears the second season of Riverdale will pick up exactly where the first left off: at Pop's Chock'Lit Shoppe in the moments after a certain someone fired a gun. It's also interesting to note what else is shown in the photo Aguirre-Sacasa shared. The snap appears to be the one of episode's script, and it features an overturned chocolate milkshake melting onto a table pooled with blood. That visual paired with the title's promise that someone will die may indicate that Fred will perish in the season 2 opener. 
Then again, the episode's title could refer to any number of circumstances, like Cheryl (Madelaine Petsch) blowing her mother a kiss goodbye as the Thornhill mansion burns to the ground, or Polly (Tiera Skovbye) giving her newborns a smooch before something sinister happens. 
Riverdale season 2 hasn't been stamped with an exact premiere date, so while we wait for more information, find out how the cast compares to their comic book counterparts.
Here we go. Season Two of #Riverdale is officially underway! Are you ready? pic.twitter.com/tPvMcRzv8t

— RobertoAguirreSacasa (@WriterRAS) May 23, 2017