What You Didn't Realize About The Music In Ghostbusters: Afterlife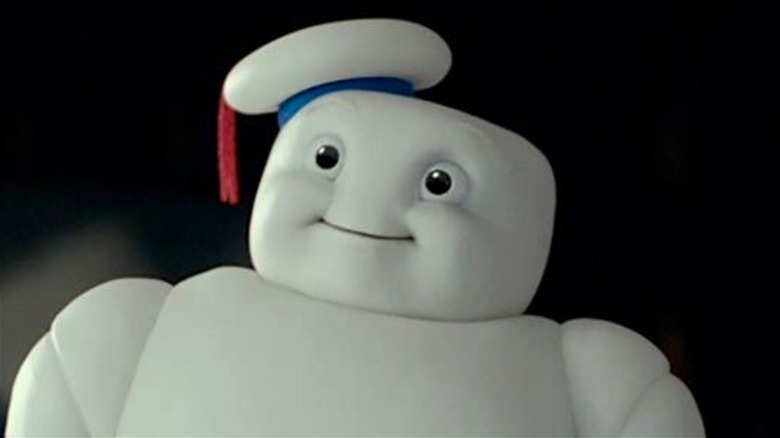 Sony Pictures Releasing
"Ghostbusters: Afterlife" is officially in theaters, and moviegoers have been noticing countless Easter eggs and nods to the original 1984 classic. But there's one thing about the movie that may not immediately register with fans, and that's just how cool the music is.
It's easy to miss most of the subtleties and callbacks in Rob Simonsen's score upon first viewing, though when directly compared to Elmer Bernstein's original music, the resemblance is shockingly clear. Dark, drawn-out synths combine with eerie percussion taps and twinkles — which were Bernstein's M.O. when conjuring up sounds and spookiness for the first film.
"To reflect the idea of passing the torch from old Ghostbusters to new, from Ivan Reitman to his son Jason," Simonsen explains in a press release for "Afterlife," which debuted in the US on Friday, November 17, "we integrated and reimagined Elmer Bernstein's classic original score into something for a new generation." Here we discuss where and when can moviegoers spot these nuanced musical hat tips.
Afterlife score features original Ghostbusters musicians, with similarities from beginning to end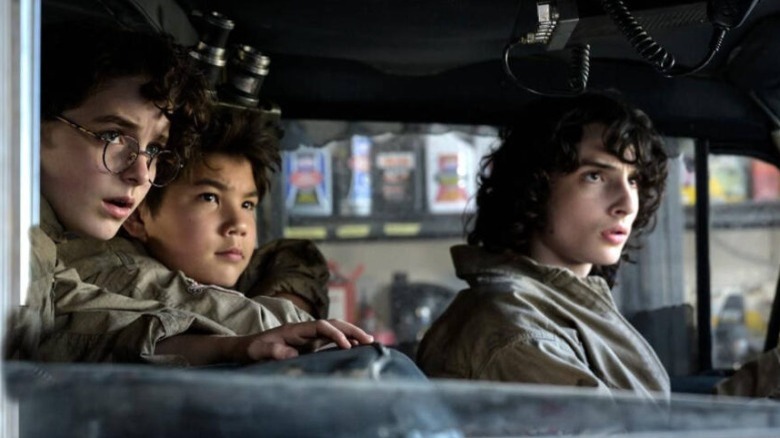 Sony Pictures Releasing
From the opening sounds of Rob Simonsen's "Trapped," the first piece of music in his score for "Afterlife," listeners are provided with subtle nods to Elmer Bernstein's "The Library" track that he used to open 1984's "Ghostbusters." Later on in "Afterlife," there's a scene where Podcast (Logan Kim) is recording Phoebe (Mckenna Grace) for his show, which features a piece of original composition called "Lab Partners." According to Simonsen, there are numerous elements of Bernstein's original score that he was also inspired by. This was especially the case with "Mini-Pufts," a foreboding yet playful take on Bernstein's "Mr. Stay-Puft" music from the first film's legendary Marshmallow Man scene. 
"The cue 'Mini-Pufts' was one of the most fun cues to write," Simonsen said in the "Afterlife" press release. "Cute little terrorizers that have no conscience." In order to bring back that hilarious feeling of dread that Bernstein imposed on viewers during the Marshmallow Man scenes, Simonsen recalled how he went into the "Ghostbusters" tool shed for some familiar instruments and sounds. "We used a synth sound from the legendary DX7 synthesizer, used in the original," the composer explained. "We also used a lot of twinkling percussion and of course the ondes martenot, performed by Cynthia Millar who played it on the original '84 score."
And of course, if moviegoers still can't spot the resemblance between Simonsen and Bernstein's scores, their ears will surely notice the inclusion of Ray Parker Jr.'s iconic "Ghostbusters" theme from the 1984 original, which pops up at the very end of "Afterlife."