Here's Where You Can Watch The Wheel Of Time Online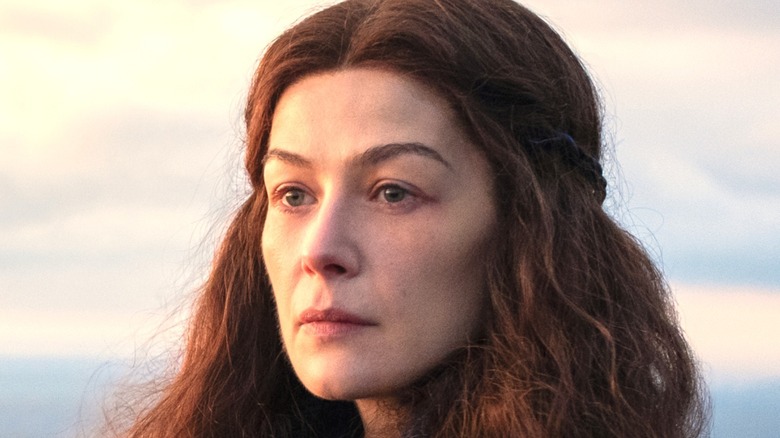 Jan Thijs/Amazon
"The Wheel of Time" is one of the most anticipated series of 2021. The brand new show is set to debut on November 19 and already has a confirmed Season 2. Based on the fantasy novels of the same name by Robert Jordan, "The Wheel of Time" is set to be a complex series that is set in both the very distant past and future. As with many other fantasy stories, "The Wheel of Time" is about good versus evil — which is the simplest way to explain the highly convoluted novels.
Comprised of dozens of characters with unpronounceable names, "The Wheel of Time" stars Rosamund Pike who is possibly the most well-known star in the series. Other actors on the roster include Daniel Henney, Madeleine Madden, Zoë Robins, and Josha Stradowski.
For those interested in watching the fantastical series, there's only one way to do it, and it's going to require a subscription.
Wheel of Time is only available on Amazon Prime Video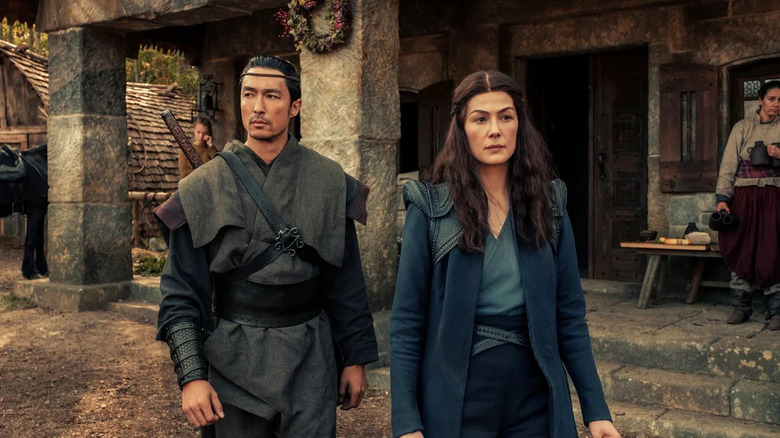 Jan Thijs/Amazon
If you're hoping to watch "The Wheel of Time," you better make sure your Prime account is in good standing with Amazon. The new series is exclusive to Prime Video and will not be able to be streamed or downloaded anywhere else. If you have an Amazon Prime membership, then you have access to all their streaming content. If you are not a subscriber, you can still get access through a Prime Video subscription for $8.99 a month.
The good news for those waiting to get a glimpse at "The Wheel of Time" is that the first three episodes will be available on the first drop. After that, each new episode will be released weekly on Fridays. With this layout, the final episode (only eight this season) will air on Christmas Eve. Typically, Amazon's original series traditionally debut on the platform at midnight GMT, which would mean the day before at 7:00 p.m. EST. So while Amazon said "The Wheel of Time" was dropping on Friday, it actually drops Thursdays in the U.S. Get to streaming!