The Walking Dead Lawsuit Takes An Unexpected Turn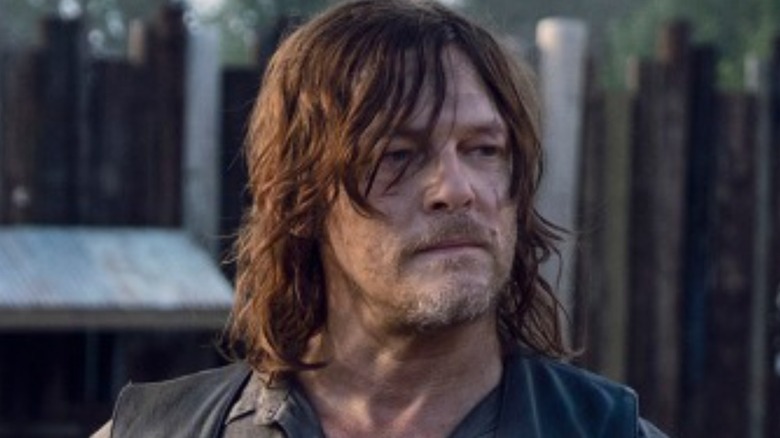 AMC
AMC's "The Walking Dead" is a television staple and has been for over a decade. The small screen zombie drama has extended itself to a whopping 11 seasons and aims to wrap up in 2022, putting to rest one of the most incredible TV tenures of all time. At this point, the legacy of "TWD" spans the globe, with millions of fans behind it — many of which boast an encyclopedic knowledge of the program. However, an important bit of information they may have missed is that the series has found itself at the center of courtroom drama for years.
Arguably the most well-known of the surprisingly plentiful "Walking Dead" court cases centers on Frank Darabont, who helped shape the show into what it is today during its first season and some of the second. His 2011 firing by AMC due to budget cuts set the stage for their legal battle, with the showrunner claiming that the network shorted him and the Creative Artists Agency on profits. It ultimately wrapped up in July of 2021 — eight years after it officially began — when AMC paid out a $200 million settlement, but the court isn't adjourned just yet.
In a move no one saw coming a mere four months removed from the end of the Darabont-AMC saga, the latter has opened up a whole new litigious can of worms.
AMC calls for arbitration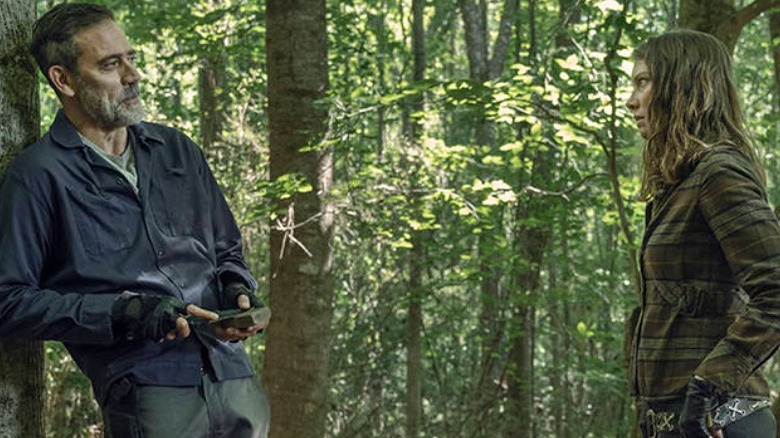 AMC
As revealed by The Hollywood Reporter, AMC brought a brand new lawsuit to the table on November 18, 2021 — one that targets the creator of "The Walking Dead," Robert Kirkman, as well as executives Gale Anne Hurd, David Alpert, Charles Eglee and Glen Mazzara. The network has called for arbitration with these parties based on worries rooted in the "most favored nation" clauses of their contracts that already entitle them to profit participation. However, none of them have expressed intent on pursuing any legal claim of that variety.
AMC attorney Scott Edelman states that the move was made "to confirm that the recent settlement in another lawsuit related to profit participation on The Walking Dead has no impact on the agreements of these profit participants." Although, the Kirkman crew and their representative, Sheldon Eisenberg, feel there's more to the story here. They feel that recent developments in their preexisting court dealings with AMC that led them to success have prompted those at the network to revise their legal strategy.
To further muddy the waters, AMC's decision to demand arbitration goes against Kirkman and some of his companions' contracts which state "disputes are to be settled with an action at law for money damages." Therefore, Kirkman is currently looking into an injunction to put all of this to rest before it gets out of hand. Nevertheless, Edelman is confident that they're fighting a losing battle, asserting that "Their efforts will fail."