What Squid Game Fans Really Want To See In Season 2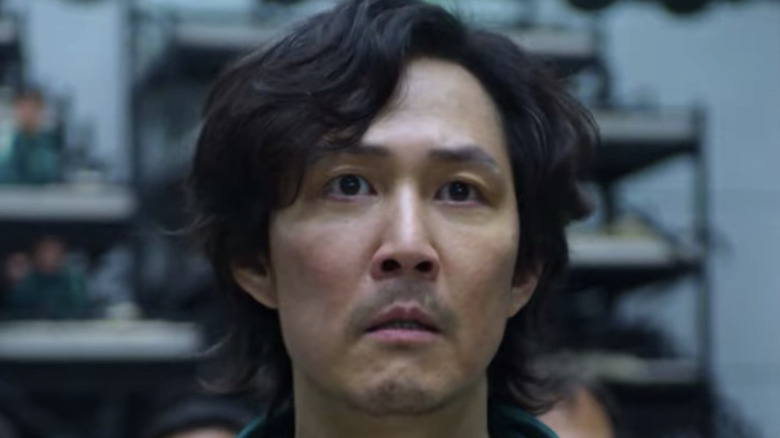 Netflix
It's hard to imagine anyone who hasn't seen even a little bit of "Squid Game" by now. The South Korean drama became Netflix's shining success story as the streaming giant's biggest-ever series launch (via Variety). The show's engaging characters, political commentary, and shocking twists made "Squid Game" a global sensation.
The high-stakes series ended on a jaw-dropping cliffhanger, and left audiences wondering–what will happen of Seong Gi-hun (Lee Jung-jae)? It's clear the underdog winner of the Squid Game was left scarred by the game's brutality and dead-set on taking down the whole operation. The upcoming second season was recently confirmed by series creator Hwang Dong-hyuk, but it's anyone's guess what the next chapter of the story will entail. After all, every core character but Gi-hun met their brutal fate in Season 1. 
The dedicated audience of "Squid Game" has taken to the internet to speculate about the show's sophomore season, and some fans have some very interesting ideas of what this next installment could be.
What if Season 2 is a prequel story?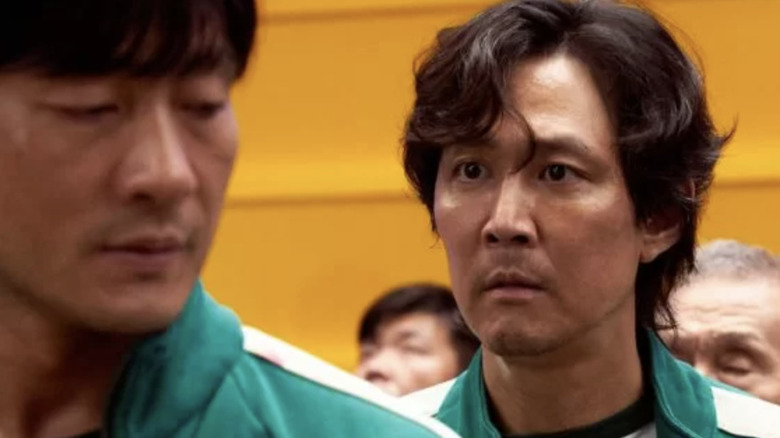 Netflix
Over on the "Squid Game" subreddit, fans have been hypothesizing about Season 2, and user 4spect_ has a unique idea. "What if season two could be a prequel?" they posed, adding, "We already know that the squid games were going on for a while, so a squid game set in the '90s or something could be pretty cool."
We're certainly living in a nostalgia-fueled time of media, with hits like "Stranger Things," and re-imagined reboots of classic hits like "The Wonder Years" and "The Fresh Prince of Bel-Air," so a '90s-set "Squid Game" wouldn't be out of place in Hollywood. However, it's learning the origins of the terrifying, dystopian image that really piques our interest. How did Oh Il-nam (O Yeong-su), then a middle-aged businessman, get so many people on board? How did the games spread to other countries? How are the VIPs selected to spectate the games? How has the operation remained undiscovered all these years?
A prequel to Season 1 could certainly answer many of these questions. However, actor Lee Jung-jae has been confirmed as returning for Season 2 (via Variety), so Gi-hun will still be playing an integral role in the narrative — perhaps the show's origins will be seen through flashbacks. Either way, we can't wait for the next season of "Squid Game," and will be eagerly awaiting for more details to emerge.