The Beloved Character Fans Hope Returns To The Boys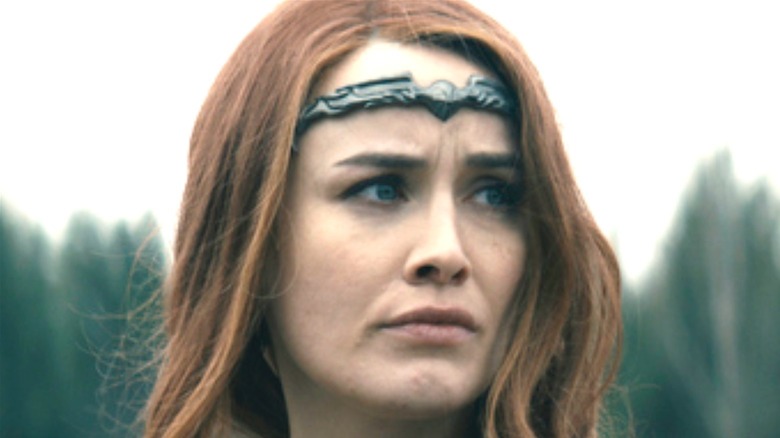 Amazon Studios
"The Boys" on Amazon Prime Video is one of the most subversive, graphic, and craziest superhero shows out there. The series, based on the comics by Garth Ennis and Darick Robertson and developed by "Supernatural" creator Eric Kripke, is set in a world where superheroes exist, but instead of being the constant do-gooders that we've seen in the worlds of Marvel and DC, many of these heroes are owned by the shady mega-corporation Vought International. As such, most of them are actually horrible people with questionable ethics and motivations. That's where the titular Boys come in, a group of underground vigilantes who have a personal vendetta against the supes and want to finally give them the punishment they deserve, by any means necessary. 
It is indeed interesting how many of the characters aren't painted by the traditional good guy/bad guy stamp; even the largely unethical superhero team The Seven has its detractors. The Wonder Woman-inspired Queen Maeve (Dominique McElligott) serves as one good example, and after her redemption arc over the last two seasons, fans are certainly curious to see where the character goes next.
Fans are hoping to see more of Queen Maeve in The Boys Season 3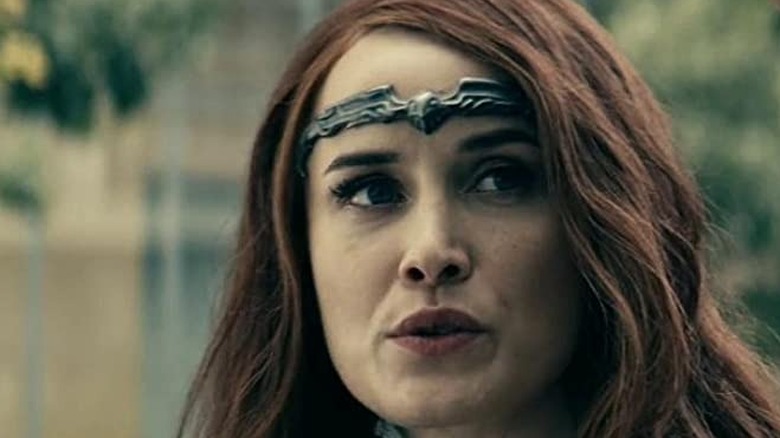 Amazon Studios
When fans last saw Queen Maeve, she joined forces with Billy Butcher (Karl Urban), Starlight (Erin Moriarty), and company to defeat Stormfront (Aya Cash). She ultimately threatened to blackmail Homelander (Antony Starr) by telling him she would release video footage of him leaving the victims of the Flight 37 plane crash to die. He ultimately agreed to her terms and "promised" to leave her and her girlfriend Elena and Starlight alone. Afterward, she was welcomed back into The Seven.
Fans on the subreddit for "The Boys" discussed their appreciation for Queen Maeve and pondered about what's next for the character. Redditor u/brendanjeffrey wrote, "Finally being able to gain some leverage over Homelander. I just hope she keeps going, their fight is clearly no where [sic] near done." In another popular comment, u/Hungrypeach44 chimed in, noting how "nonchalant" Queen Maeve was during several key moments of her story arc and referring to her as a "boss."
Maeve is certainly one of the characters that has the most interesting arc going forward, which leaves fans hoping that she gets an even bigger role in Season 3. In the same thread, Redditor u/nicknaseef17 commented "I hope she's nicer to Hughie in the future." Given how many fans see themselves in Jack Quaid's co-protagonist character, we can only hope.