The Matrix Reference You Missed In Ant-Man And The Wasp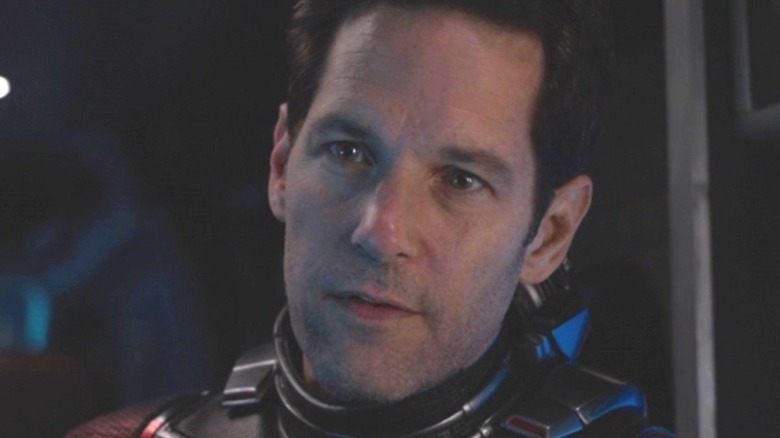 Marvel Studios/Disney
Since its inception via the 2008 blockbuster "Iron Man," the Marvel Cinematic Universe has become ground zero for superhero cinema. And with the way Kevin Feige and his Marvel Studios team continue to crank out blockbuster films and hit streaming series, the MCU will continue to be just that for the foreseeable future.
As proficient as Team Marvel has become at cranking out the super-powered hits over the years, they've been every bit as prolific in packing their releases full of both overt homages and winking nods towards their films' comic book origins, other movies in the MCU, and even several projects outside of that cinematic realm — so much so that Marvel fans have spent considerable time in the past decade-plus scouring every MCU movie (and the four Disney+ shows within the MCU) for such nods. 
Marvel fans have turned up a handful of doozies too, with one of the latest discoveries being a clever nod towards the iconic sci-fi film "The Matrix" hidden in plain sight in 2018's "Ant-Man and the Wasp."
The nod to The Matrix comes early in the Ant-Man and the Wasp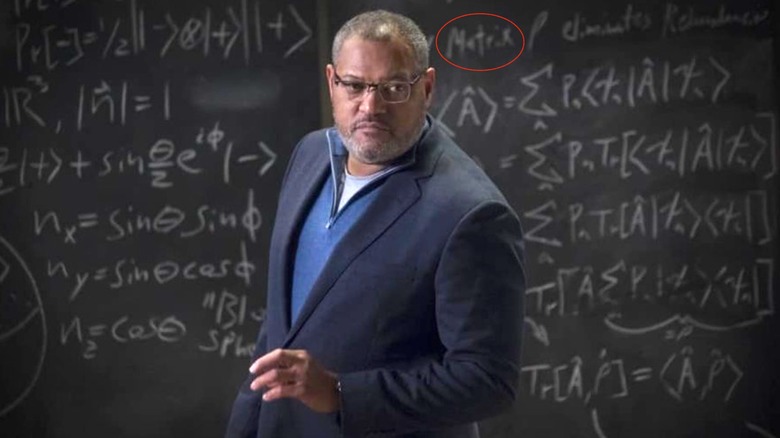 Marvel Studios/Disney
"Ant-Man and the Wasp" found Scott Lang (Paul Rudd) re-teaming with Hank Pym and Hope Van Dyne (Michael Douglas and Evangeline Lilly, respectively) to rescue the family matriarch Janet (Michelle Pfieffer) from the quantum realm. It also found them facing off against a mysterious figure called Ghost (Hannah John-Kamen) who needs their tech to cure the deadly ailment that gives her unique abilities. It's soon discovered Ghost is working with one of Hank's old colleagues to find a cure for her condition, and as you no doubt recall, the great Laurence Fishburne was the man portraying the notorious Dr. Bill Foster.
You might also recall Fishburne portrayed Morpheus in "The Matrix" trilogy. Not surprisingly, "The Matrix" Easter egg that Film Easter Eggs & Details discovered in "Ant-Man and the Wasp" (and summarily posted on Twitter) was found in a scene featuring the man who played Morpheus. In fact, it was found in the very first scene in which Fishburne's character entered the MCU.
That moment came in Dr. Foster's classroom, and found him eyeing the Ant-Man crew surveying his lecture. In that moment, sharp-eyed viewers can clearly spot the word "Matrix" scribbled among an extremely complex equation on the blackboard just behind Dr. Foster's head. And as far as MCU Easter eggs go, this is as sly as any we've yet seen.