The Surprising Action Role Channing Tatum Regrets Filming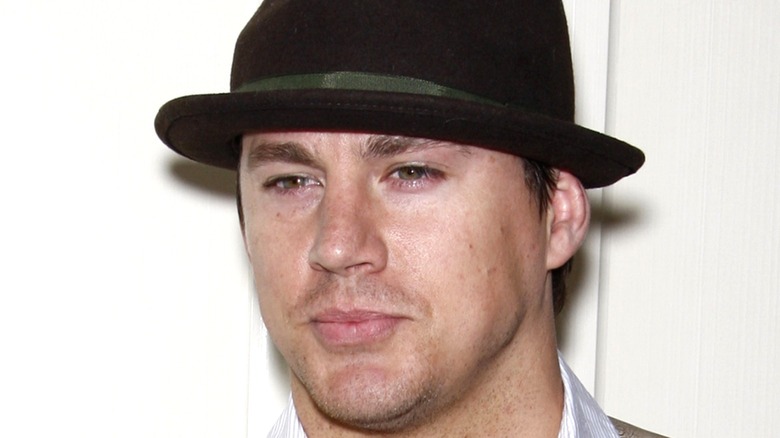 Kathy Hutchins/Shutterstock
Actor Channing Tatum has taken on a ton of memorable roles over the years since he started acting in the early 2000s (per IMDb). Some of his early notable roles were in two teen films, "She's the Man" and "Step Up," both of which came out in 2006. From there, he took on more adult roles, such as with 2009's action drama "Fighting" and 2010's romantic drama "Dear John." Soon after, he took on a couple of his most iconic roles, in films "Magic Mike" and "21 Jump Street."
One of Tatum's most recent major film roles was in 2017's "Logan Lucky," but the actor has quite a few projects on the horizon now. According to his IMDb page, he's part of the star-studded ensemble in "Lost City of D" — alongside the likes of Sandra Bullock, Daniel Radcliffe, and Brad Pitt.
Each of the roles mentioned — both past and future — are exciting on their own, but there's one other role of Tatum's that the actor isn't exactly proud of. 
Tatum hates G.I. Joe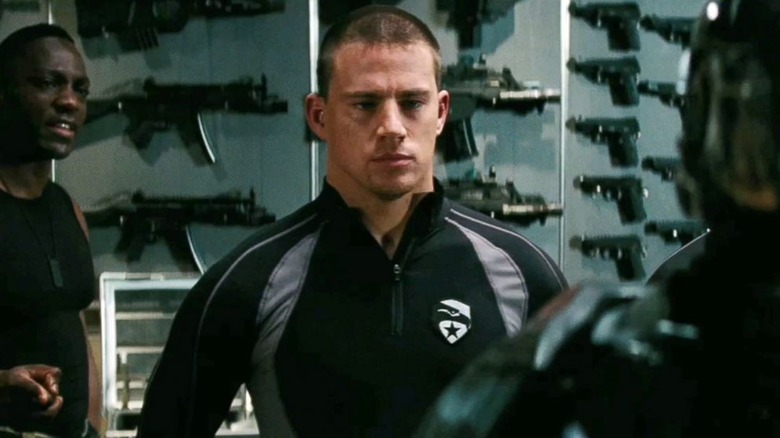 Paramount Pictures
In 2009, Tatum starred in "G.I. Joe: The Rise of Cobra" and reprised his role for the 2013 sequel, "G.I. Joe: Retaliation" — much to his chagrin. During a visit on Howard Stern's show, the radio host mentioned that he thought of "G.I. Joe" as "the big moment in [Tatum's] career." In response, Tatum started laughing.
Tatum elaborated: "Look, I'll be honest, I f***ing hate that movie ... I was pushed into doing that movie." He then explained that after 2005's "Coach Carter," he signed a three-picture deal with Paramount Pictures. When the topic of "G.I. Joe" arose, he was initially excited by the idea of playing Snake Eyes — a character that he loved as a kid — but the studio told him he had to play Duke, and if he didn't take part in the film, he risked being sued. He continued, "The script wasn't any good ... and I didn't want to do something that was one, bad and two, I just didn't know if I want to be G.I. Joe."
Tatum explained that even though the film did well, he felt that he was then pigeonholed into the action genre, limiting him from trying new things and getting the attention from the people he wants to work with. He concluded, "You know, the Coen brothers aren't watching 'G.l. Joe.'"
Coincidentally, a year after this interview, Tatum acted in the Coen brothers' movie "Hail, Caesar!" — so it looks like he managed to escape being pigeonholed after all.