SpongeBob SquarePants Renewed For Season 12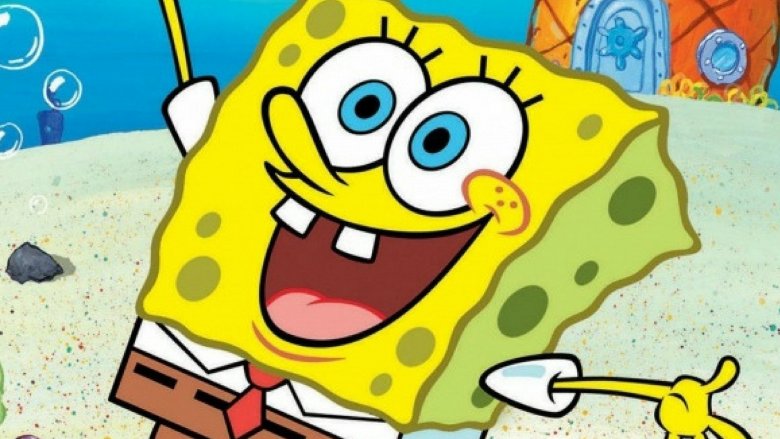 Are you ready for more SpongeBob SquarePants? Nickelodeon has renewed the optimistic children's series through 2019, Entertainment Weekly reports, meaning that Bikini Bottom will see at least 12 seasons of the popular sea creature.
The twelfth season will feature 26 more episodes. The 2019 release coincides with the 20th anniversary of the show, along with the release of the third feature film starring the character, following 2004's The SpongeBob SquarePants Movie (of Goofy Goober fame) and 2015's Sponge Out of Water (of creepy, CGI characters fame). Despite its age, SpongeBob continues to be a hit, holding its spot as the number one animated show among children aged two through 11 in its current 10th season. 
"I'm one lucky airbreather to be the voice of Stephen Hillenburg's briny brainchild!" said Tom Kenny, who voices SpongeBob, in a statement to EW. "This pickup is great news for me and my pliable poriferan pal! Twelve seasons, 18 years: It blows my mind when I do the math and realize that SpongeBob has been living in my head for nearly one-third of my life now... and he's the best roommate I've ever had! (Hopefully he says the same about me!)" 
"SpongeBob SquarePants has the best creator, cast, and Krusty Krew on land or sea, and the best part is that I feel like the episodes we are doing right now are some of the most surreal, bizarre, crazy, creative ones ever!" he continued. "SpongeBob may be square, but he keeps on rolling right along!"
SpongeBob's tenth season continues on June 3 at 10 a.m. on Nickelodeon. While we wait to see what crazy adventures the residents of Bikini Bottom will get up to next, read up on the untold truth of the show.