Disney Wants Zootopia Lawsuit Dismissed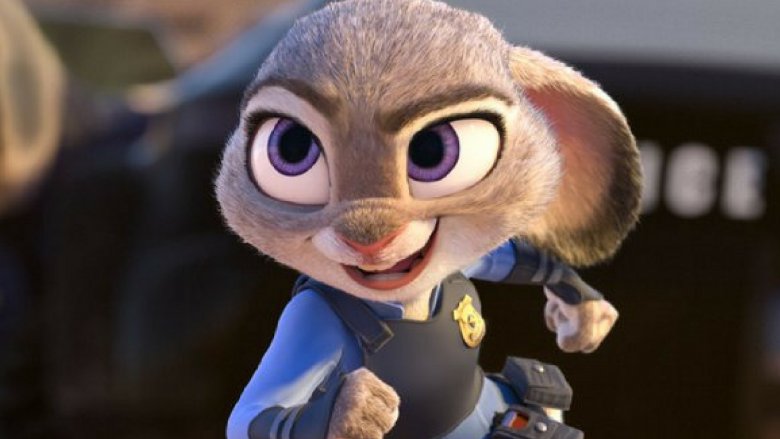 Disney is done dealing with claims that they stole the idea for Zootopia. According to The Hollywood Reporter, the studio is requesting a dismissal of a lawsuit which alleges that they took key concepts for the film from Gary L. Goldman, the writer of Total Recall and Big Trouble in Little China.
The suit says that the company heard two pitches for a Zootopia-esque concept from Goldman, but they ended up telling him they weren't interested and instead produced the movie without him. "He provided a treatment, a synopsis, character descriptions, character illustrations and other materials," reads the suit. "They copied Goldman's themes, settings, plot, characters, and dialogue— some virtually verbatim."
According to the lawsuit, Goldman first pitched his idea (which combined a live-action component called "Looney" with an animated component called "Zootopia") in 2000 to Disney executive and Mandeville Fims' CEO David Hoberman. The suit says Hoberman liked the idea, but ended up passing on the project. Goldman allegedly pitched it to the studio again in 2009 while working on a script adaptation of Stan Lee's Blaze comic. The studio allegedly passed again, but later went into production on their own Zootopia project.
The suit alleges that Disney has done this with other properties as well, listing The Lion King, Toy Story, Frozen, Inside Out, and more as examples of films that had been copied without credit. The lawsuit says that the copying of Zootopia is obvious due to Goldman's detailed character descriptions and the other elements that he allegedly presented the studio. It also uses a quote attributed to Zootopia co-director Byron Howard as back-up, with Howard allegedly telling artists, "Don't worry if you feel like you're copying something, because if it comes through you, it's going to filter through you and you're going to bring your own unique perspective to it." 
Disney, who had previously decried the lawsuit, requested that it be dismissed in a filing on Monday, calling it "just another example in a long history of plaintiffs coming out of the woodwork after a motion picture has achieved critical and financial success to claim credit– and proceeds– when none is due." The filing says that the complaint does not provide enough evidence to show that Zootopia used Goldman's ideas, criticizing it for not including a synopsis, treatment, or copyright application, "thereby preventing both the Court and the Defendants from performing a complete side-by-side comparison." 
It also highlights the differences between Goldman's ideas and the final product, including the changed species of the main character and their different looks. "Plaintiff's allegations really only describe a buddy movie that features two contrasting protagonists who partner to solve a problem in the face of adversity, precisely the kind of 'basic plot idea' that courts have consistently dismissed as unprotected," the complaint says. You can read the full text of Goldman's complaint and the full text of Disney's dismissal motion online.
Based off a script from Jared Bush and Phil Johnston and directed by Bush, Howard, and Rich Moore, Zootopia made more than $1 billion worldwide and was a critical darling, winning both the Oscar and the Golden Globe for best animated picture, meaning that there are high stakes for the results of the controversial lawsuit. A California federal judge will now see if Goldman's claim can move forward. While we wait to see how the lawsuit will play out, read up on the untold truth of Zootopia.