Shows Like Hellbound That Supernatural Thriller Fans Need To Watch Next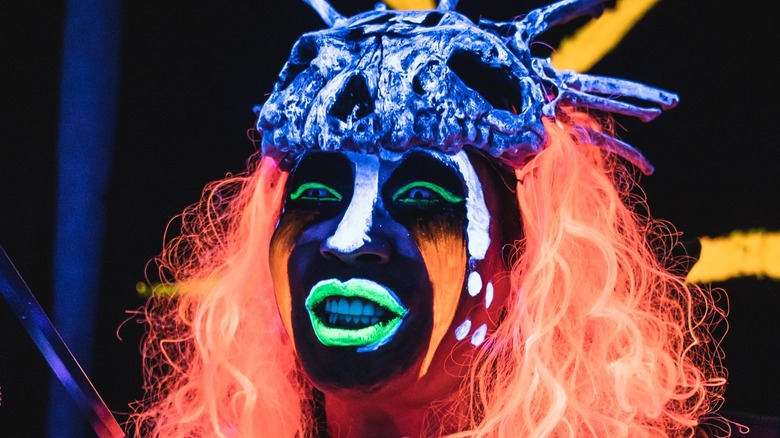 Jung Jaegu/Netflix
K-Dramas have been on a real upswing of popularity in the West, and Netflix's "Hellbound" offers further proof of that. Written by Choi Kyu-sok and directed by prominent action-horror helmer Yeon Sang-ho (better known for the soon-to-be-remade hit zombie flick "Train to Busan"), the six-episode South Korean production takes as its starting point a bizarre supernatural occurrence: One day, out of nowhere, creatures begin to appear on Earth and wield seeming divine powers to condemn people to hell en masse.
Based on Yeon's eponymous webtoon, the series is drawing critical and fan attention both for its unique premise and for the haunting, effective way that premise is explored — much like "Train to Busan," the script and direction pay mind to the sheer terror of the situation as well as to its myriad social and political ramifications. It's a gripping, impossible-to-drop dark fantasy saga with elements of horror, thriller, action, and crime mystery sprinkled all throughout, and absolutely worth a watch if you count yourself as a fan of the supernatural.
If "Hellbound" is already your new TV obsession, meanwhile, we bring good news: There are plenty of great shows in a similar vein you can check out next, South Korean or otherwise. Here are a few of them.
Sweet Home is a terrifying apocalyptic series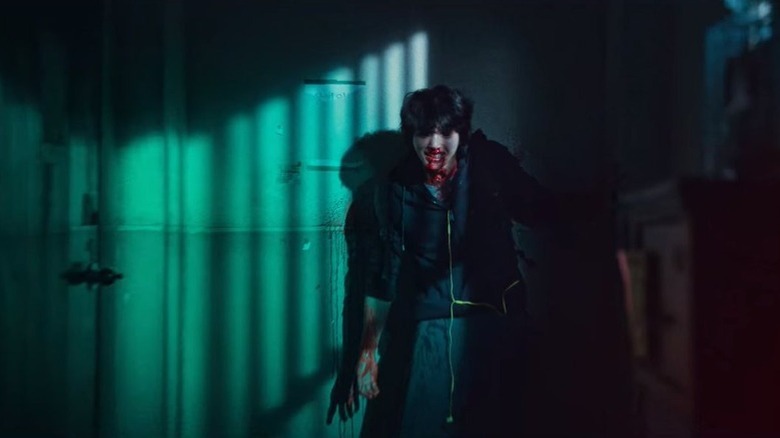 Netflix
Before "Squid Game" broke every record in the book, another Netflix genre series helped open the door for South Korean shows to achieve mainstream success in the United States. The series in question was "Sweet Home," and it has more than a little in common with "Hellbound."
The first South Korean show to enter the Netflix Top 10 in the U.S. at number 3 (via The Korea Times), "Sweet Home" was, much like "Hellbound," based on a popular webtoon. And its plot also deals with the emergence of terrifying creatures that bring about doom: "Sweet Home" is an apocalyptic horror drama about a group of survivors trapped inside an apartment building as humanity is ravaged by a seeming epidemic of people turning into monsters. At times even grislier and more intense than "Hellbound," "Sweet Home" proved an enormous success worldwide by combining genre thrills with the character-driven storytelling and visual panache that have become a trademark of K-Dramas.
The Leftovers takes a more existential approach to its central phenomenon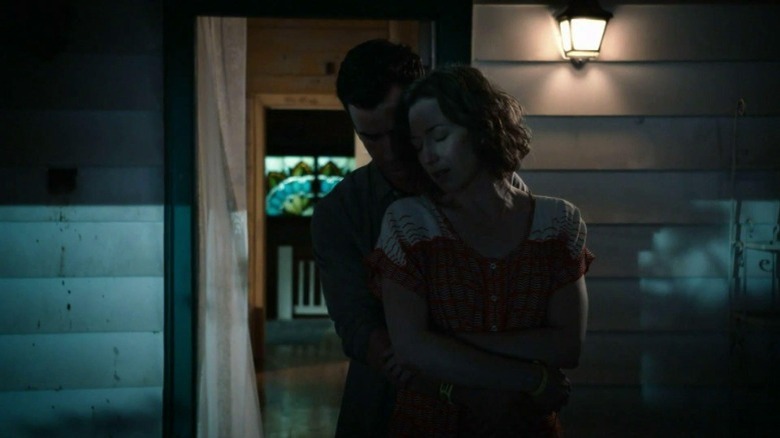 HBO
One of the things that distinguish the dystopian scenario of "Hellbound" is the part that faith and spirituality play in it. After all, we're talking about a show where hell is proven not only real but inevitable — and the horrors we witness stem as much from that fact in itself as from the zealotry and religious fanaticism it sparks among those who remain.
In that sense, "Hellbound" is something of a distant counterpart to an American supernatural mystery series that covered similar ground: HBO's "The Leftovers." One of the most universally acclaimed and talked-about series of the 2010s (via Metacritic), "The Leftovers" also started from a terrifying what-if: In this case, what if 2% of the human population suddenly vanished into thin air, with no explanation, never to be seen again?
Where "Hellbound" takes a more direct approach that directly grapples with the horror and peril at hand, "The Leftovers" took the form of a roving, contemplative psychological drama, angling in on the explanations and coping mechanisms adopted by those left behind in the rubble. Much like the South Korean thriller, it tackled the crises of faith, the metaphysical anguish, and the proliferation of cults and sects that such a situation would engender — but with a lot less focus on concrete, solvable mysteries. Instead, it was a series about the unknowability and chaos of existence itself, one that posed some of the toughest existential questions ever asked on TV.
Save Me goes all in on the cult horror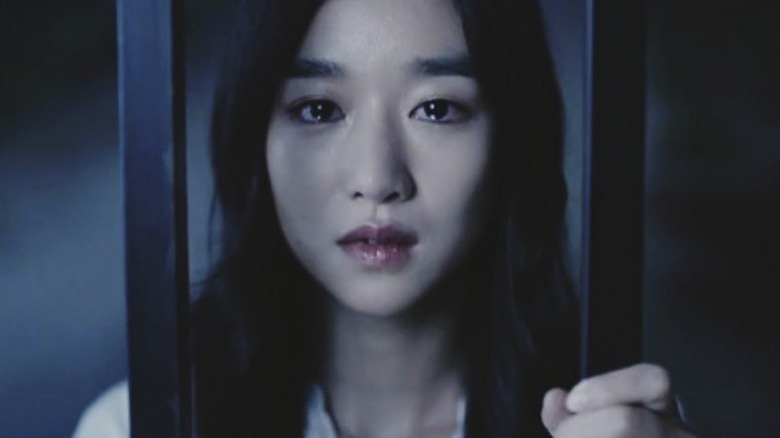 OCN
A major element of "Hellbound" is the New Truth Society, a religious cult led by Chairman Jeong Jin-soo (Yoo Ah-in), which has been tracking the monster killings for several years and is now dedicated to spreading a gospel on them, holding them up as supposed proof of divine justice and the toll of a sinful life.
If the mysterious cult mechanics of New Truth and the fundamentalist villainy of Chairman Jeong got under your skin, there's another recent K-Drama thriller that might be worth checking out. The 16-episode "Save Me," which originally aired on South Korea's OCN and has since become available on Netflix in multiple territories including the U.S., is a chilling depiction of the horrors that lurk beneath the peaceful surface of a small-town cult.
Following the disintegration and seduction of a family into a shady religious organization known as Goseonwon, "Save Me" is one of the most unique K-Dramas of the past decade, with a gripping plot that nests twists and reveals on top of each other, and an overarching theme of resistance against oppression you can't help being moved by.
The Returned took supernatural mysteries to a new level of refinement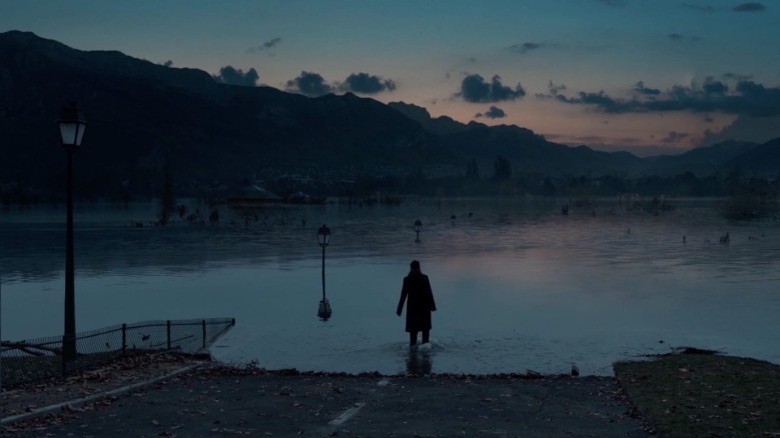 Canal+
Good supernatural thriller series always bring the intrigue, but the very best, the ones that linger, go beyond that. Take "The Returned" as a case in point: This French Canal+ production would have been worth watching just for the efficiency with which it teased out layers of its central mysteries, but what made it a modern classic was the richness and originality of its vision.
Like "Hellbound," "The Returned" asks what might happen in the wake of a fantastical phenomenon that reconfigures everything the characters thought they knew about life and death. Here, a small lakeside French town is rattled by the sudden reappearance of multiple deceased individuals, who then proceed to try and resume the lives they left behind. Needless to say, that proves easier in theory than in practice.
The eeriness and delicacy of the show's storytelling, which divided its time generously between myriad townsfolk as they all tried to cope with the event, allowed it to transcend the stigma of being "another zombie show" and curry immense critical favor on top of its success with audiences, ultimately winning an International Emmy Award for Best Drama Series (via IMDb). It's a watershed work that still, to this day, demonstrates what fantasy mysteries can yield at their most refined.
Kingdom fuses horror with period drama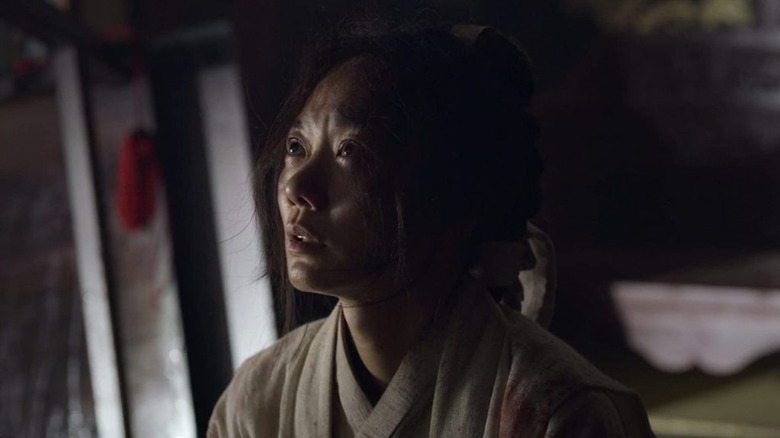 Netflix
Another Netflix production that illustrates why South Korean television is where it's at when it comes to supernatural thrillers is "Kingdom." Unlike any of the other entries on this list, "Kingdom" is a period series, set in the Korean dynastic kingdom of Joseon in the early 17th century. But don't let that fool you into thinking this is just your average historical drama: "Kingdom," much like "Hellbound," is a horror thriller — and a scarier, more stomach-turning one than most, too.
Adapted from the web comic "The Kingdom of the Gods," "Kingdom" fashions an unlikely, highly original nexus between serious medieval realpolitik and brutal zombie horror. Following the efforts of Crown Prince Lee Chang (Ju Ji-hoon) to combat a plague that resurrects the dead while simultaneously warding off his dynasty's enemies, it's the kind of show that makes you feel like you're really there, living out that part of history — only this version of history is peppered with flesh-eaters. It may sound odd, but the end product is approximately a million times more engaging, suspenseful, affecting — and, yes, gruesome — than the average American zombie series, not least thanks to the efforts of a stellar cast that includes Western household name Bae Doona (of "Cloud Atlas" and "Sense8" fame).