Hellbound - What We Know So Far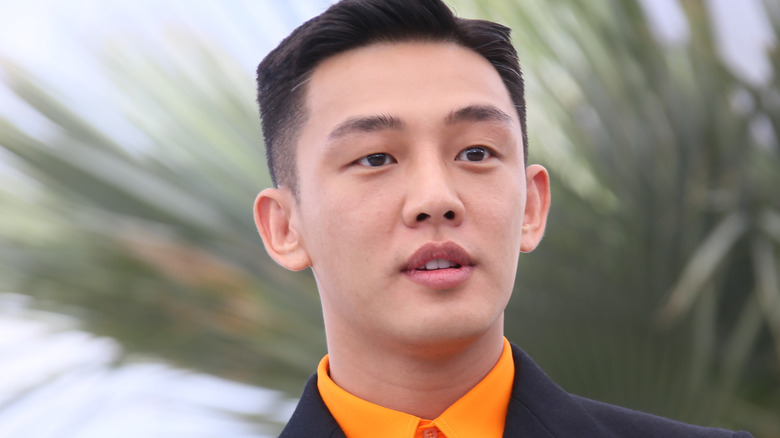 Denis Makarenko/Shutterstock
Some of the best horror projects of the last few years have come out of South Korea. No matter what subgenre the film might be in, Korean filmmakers manage to ramp up the suspense while tapping into the primordial fears of a global audience. From zombie pictures like "Train to Busan" and "#Alive" to supernatural fare like "The Closet," there's quite a bit for horror enthusiasts to sink their teeth into when they've gotten tired of American sensibilities.
Of course, if you're looking for something that has a little bit of everything you can expect out of the genre, you'll want to pay attention to the newest Netflix project coming down the pipeline. "Hellbound" promises to be every bit as scary as its title suggests. The show's already made history by being the first Korean drama series to debut at the Toronto International Film Festival, so don't allow this project to slip through the cracks.
What's the release date for Hellbound?
Dark Horse Comics/Choi Gyu-seok
"Hellbound" will receive its world premiere during 2021 TIFF for its Primetime program. This festival is set to kick off in September, but that won't be the end of its festival circuit. Audiences will also be able to enjoy it during the 26th annual Busan International Film Festival, which occurs the next month. As of this writing, there's been no word on when the series will drop on Netflix; however, it would be a safe bet that it would be available for the rest of the world to see at some point later in October 2021. 
It is a horror series, after all, and seeing how October is the spookiest month of the year, a release date at that time would make sense. BIFF runs from October 5 to 16, so Netflix may want to launch the show within the next couple of weeks when the festival ends. That's merely a guess, though, so keep checking back for more details as they become available.
Who's in the cast for Hellbound?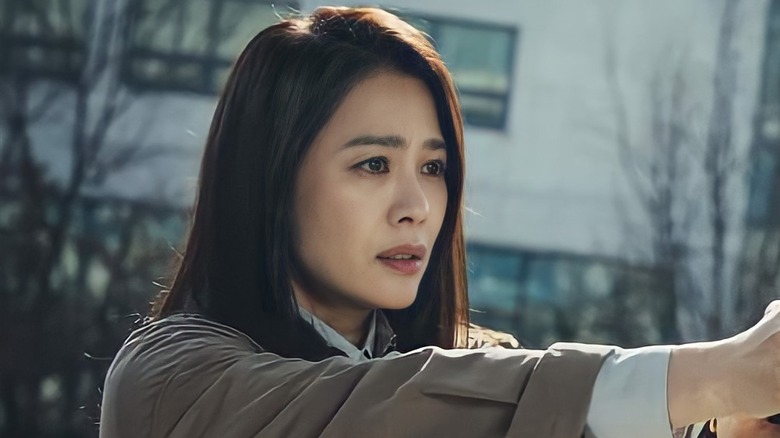 JTBC
The upcoming Netflix series has assembled an impressive cast of experienced Korean actors to bring its unique storyline to life. First and foremost, there's Yoo Ah-in, who will play Jeong Jin-soo in "Hellbound." Jeong Jin-soo is the leader of a new cult materializing in the country called New Truth Society. Seeing how the show deals with demons from Hell rising to Earth to condemn people to eternal suffering, it's safe to say a new religion would become very popular amongst the masses.
However, there are those looking for answers to why the demons have decided to ascend to earth for this grisly purpose. Min Hey-jin (Kim Hyun-joo) serves as an attorney for the accused sinners while journalist Bae Young-jae (Park Jung-min) searches for answers within the mysterious cult rising to prominence. Last but not least, you have police detective Jin Kyung-hoon (Yang Ik-june), who's hot on the trail of a series of ritualistic murders. It's a show not for the faint of heart, but we think this cast is up to the task.
What's the plot of Hellbound?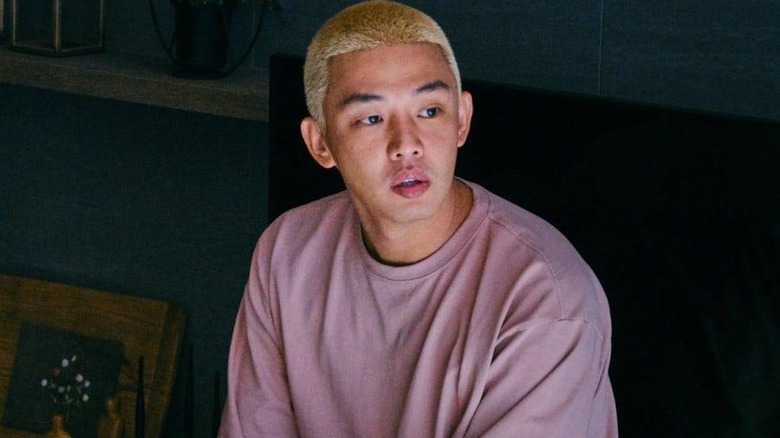 Netflix
"Hellbound" will adapt much of what was started in the webtoon. The show will follow a society suffering under immense chaos when supernatural entities begin dragging people to Hell. Each person receives a message telling them the day of their judgment. When the day comes, demons materialize out of nowhere. A great deal of confusion and worrying surfaces, but that allows one religious group, New Truth Society, to step in the fill in the gaps. The cult and its leader insist that only they can interpret the will of the divine, allowing them to gain a stranglehold in a nation already on the brink.
As it stands, there are no indicators this torment will ever end, so society learns to acclimate with a horrific new normal. The webtoon has ample social commentary, serving as a dark mirror to how society reacts to mass trauma. The show will undoubtedly carry those themes over, especially seeing how both the webtoon and Netflix show were developed by "Train to Busan" director Yeon Sang-ho.
Where's the trailer for Hellbound?
While Netflix hasn't released a trailer for the series to showcase a premiere date, you can get a good look at the show thanks to the TIFF trailer. In anticipation of the show's festival premiere, there's a one-minute teaser giving audiences a glimpse of what to expect with the next big horror series. It's a short but straightforward trailer that gets across the basic premise of the show. It centers on a man waiting nervously at a coffee shop when his clock strikes 1:20. Out of nowhere, three demons come to send him to Hell. Try as he might to avoid his fate; there's no escaping destiny as the monsters catch him, leaving only his charred remains behind on Earth.
It's an effective trailer; it doesn't give too much away. And it doesn't even show us some of the main characters we'll meet later in the series. It just gives off horrific vibes, and one thing's certain from this show: It can't premiere on Netflix soon enough.