The Truth About Joe Exotic's Ex-Fiancee, Kimberly Craft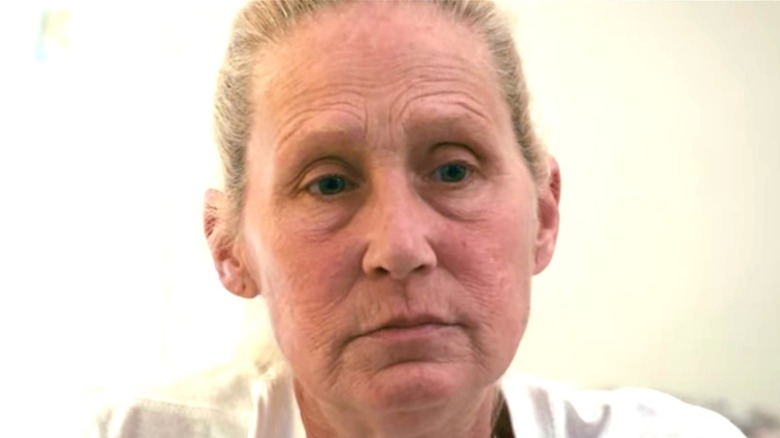 Netflix
The documentary series "Tiger King" took the world by storm in 2020. The first "Tiger King" documented the drama surrounding Joseph "Joe Exotic" Maldonado-Passage, an Oklahoma-based exotic animal park operator, and his long-term feud with Carole Baskin, an animal rights activist who had tried to shut down Exotic's business. Exotic was convicted of trying to hire a hitman to kill Baskin in 2020 and sentenced to 22 years in prison (per the United States Department of Justice Official Website). Per CNN, Exotic will be resentenced sometime in the future after an opinion filed by The US 10th Circuit Court of Appeals.
Naturally, Netflix couldn't resist creating a second season of documentary to delve even deeper into the case and everything that's occurred since "Tiger King" became a worldwide phenomena. "Tiger King 2" made its Netflix debut on November 17, and among the motley crew who appear in the documentary is Kimberly Craft, a woman who was once engaged to Joe Exotic. Here's what we know about Exotic's ex-fiancée. 
Craft met Joe back in the 1970s - when he was allegedly the youngest cop in Texas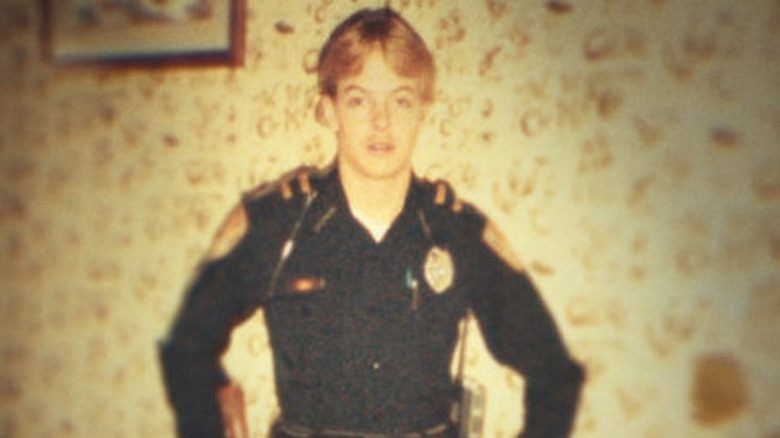 Netflix
As seen on "Tiger King 2," Kimberly Craft first met Joe Exotic in the late 1970s. At the time their relationship began, Exotic, then known by his birth name of Joseph Schreibvogel, was 19 and a youthful police officer in their Texas town. In fact, according to the docuseries, Exotic was the youngest cop in Texas, period. 
Craft was the local fire chief's daughter and allegedly, a domestic violence victim. She reported in the documentary that her ex-husband "beat [her] on a regular basis." Craft was a single mother of two at the time and was forced to contend with such matters head-on. It was Exotic who stepped up and helped Craft out of this dark place in her life. She told the documentarians that Exotic got a warrant together for her ex's arrest. This act of kindness seems to have left an impression upon Craft, even years later.
They got engaged without consummating their relationship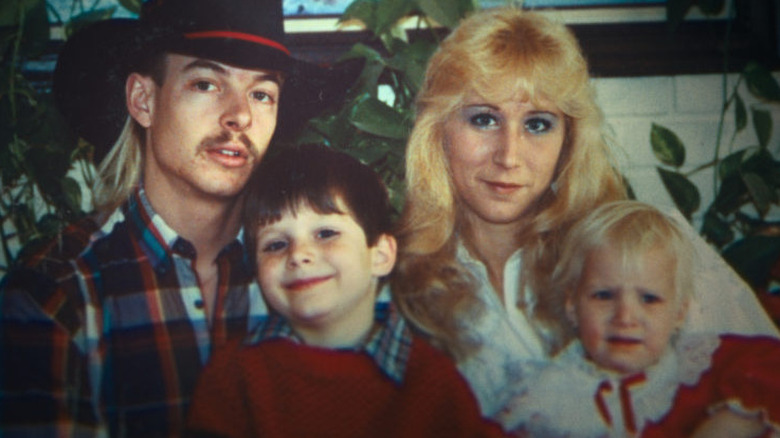 Netflix
Eventually, Craft started looking to Joe for more than protection, and the twosome fell into a romantic relationship. "He was very good-looking and he ended up asking me out on a date, so we started dating," Craft explained. They became close quite quickly, and Exotic proposed one Christmas Day. Craft said yes, even though they hadn't physically consummated the relationship yet.
"Joe and I dated for quite a while. I was at a point in my life where I had two children and no husband," Craft said in Episode 1 of "Tiger King 2," explaining her choice to marry Joe despite the fact they hadn't gotten intimate yet with each other. "It really made me feel special that Joe was a gentleman and wanted to wait to have sex," she continued. But ruefully, she later admitted, "I'm naïve, OK? So I guess when someone says something like that, you really want to believe it."
The engagement went smoothly .. until others began to talk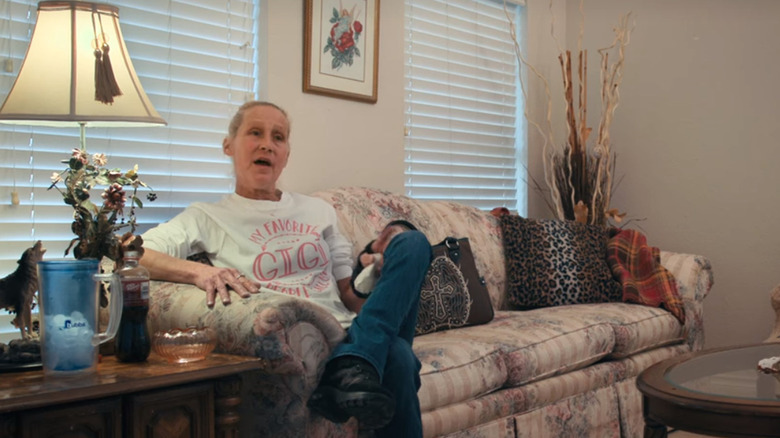 Netflix
Unfortunately for Craft and Exotic's relationship, rumors eventually reached Kimberly that Joe had been seen at a local gay bar. "Everybody had been telling me he was gay, I didn't want to believe it but he was," she recalled. Nevertheless, the twosome continued to live together. But eventually, Craft couldn't ignore the whispers. Joe came out as gay to his then-fiancee, and their engagement ended. 
While Craft and Exotic worked through their relationship woes, she learned that her partner had been performing strip teases for their town's mayor and groups of her friends. Exotic has said that he did this to raise funds for a new fire truck. In retrospect, Craft looks back on the situation and has a good laugh at everything the two of them went through during this period of time, admitting that she "found that kind of hilarious" as she got older.
In spite of it all, Kimberly and Joe remained friends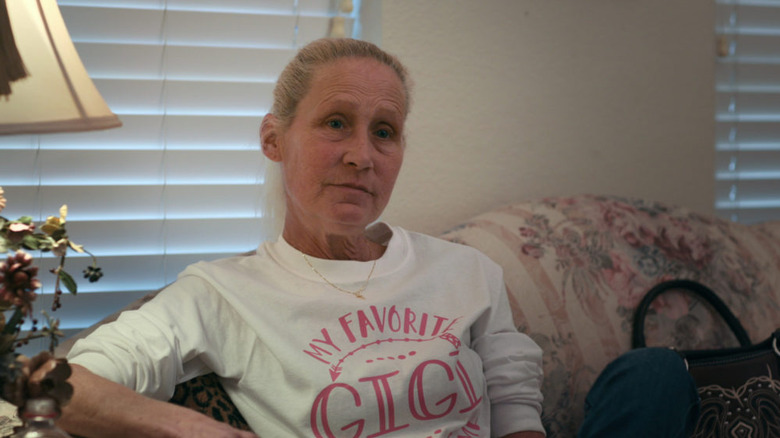 Netflix
In the end, Exotic and Craft managed to salvage a friendship out of their messy engagement and occasionally turned to each other for support in the years following their attempted union. While it appears that they drifted apart over time, they both seem to have fond memories about each other.
And yet both, of them definitely have a sense of humor about the way their lives have panned out since leaving their relationship behind. "I was dating the fire chief's daughter and lived with her for several years. Never had sex one time," Exotic tells the camera crew on "Tiger King 2."
As for Craft, she admits she didn't dig very deeply when it came to Exotic when they were together. She continues to reflect upon the situation with plenty of grace. "It was pretty funny, but I never looked at the bigger picture with Joe," she said.