Is There A New Chicago Med Episode Tonight? (November 17, 2021)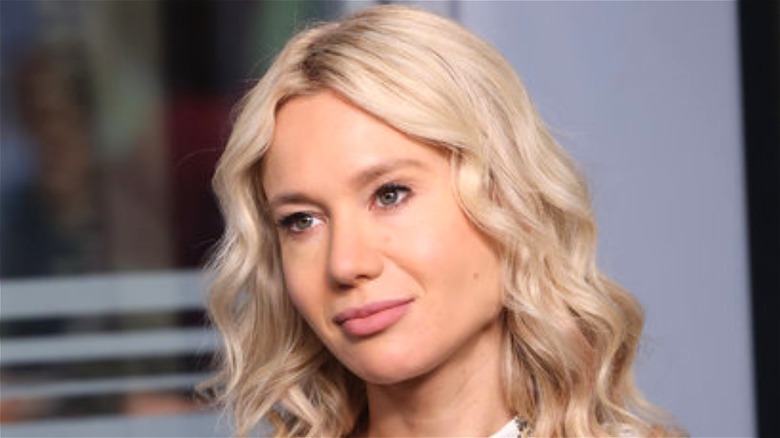 George Burns Jr/NBC
Executive produced and co-written by the legendary Dick Wolf, creator of the "Law & Order" franchise, "Chicago Med" has gathered a loyal fan base since its first episode exactly six years ago. It is the third installment of the One Chicago trilogy of television series that also includes "Chicago Fire" and "Chicago P.D." As the series title suggests, the hospital procedural — which often crosses over with is "Fire" and "P.D." counterparts — follows the lives of medical staff in a Chicago hospital trauma center. 
The characters have been going through some trying times as of late, especially in the latest episode of "Chicago Med" entitled "Just as a Snake Sheds Its Skin." There is a particular focus on Dr. Dylan Scott (Guy Lockard) as he deals with divided loyalties due to a friend and former cop named Joe attacking a fellow sergeant on the force with a razor blade after showing strange behavior to colleagues and Scott himself. The other doctors deal with other issues outside of their own patients as well — relationship-based with Dr. Will Halstead (Nick Gehlfuss) and Dr. Stevie Hammer (Kristen Hager) and substance abuse-based for Dr. Vanessa Taylor (Asjha Cooper) as the annual random drug test appears while she struggles with Adderall addiction.
After this episode, fans have been wondering when "Chicago Med" will air its ninth episode of the season. Here's what we know.
There is no new Chicago Med episode tonight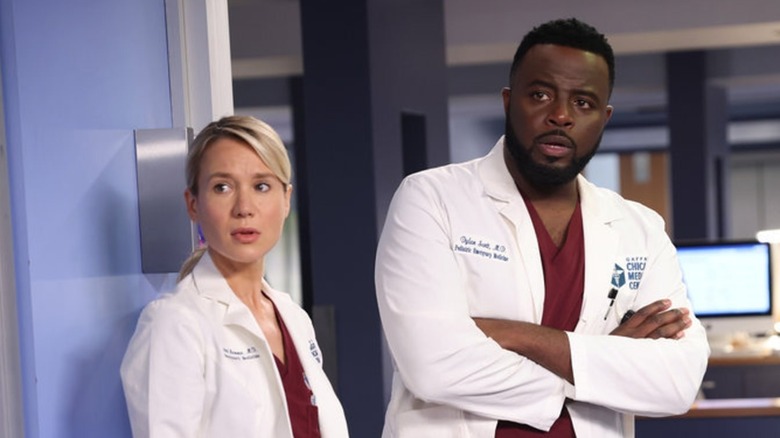 George Burns Jr/NBC
Although it would seem fitting to air the next episode of "Chicago Med" on the series' six-year anniversary (November 17), and even though new episodes of the show usually air on Wednesdays at 8 p.m. Eastern on NBC, there is no new episode of "Chicago Med" tonight. "Chicago Med" is actually taking a brief break from airing episodes until its mid-season finale on Wednesday, December 8. For now, there will be reruns of "Chicago Med" until the end of the month.
Although fans can't watch a new episode, they can still catch "Chicago Med" tonight, as NBC will be airing the first episode of the seventh season, entitled "You Can't Always Trust What You See," during the show's normal time slot. There hasn't been a title released for the next episode or a plot synopsis, however there are rumors of a time jump happening, so fans may see the staff a little further down the line for the mid-season finale. Those rumors are certain to keep us on the edges of our seats until December 8.