Marsh McCall, Writer And Producer On Fuller House, Dead At 52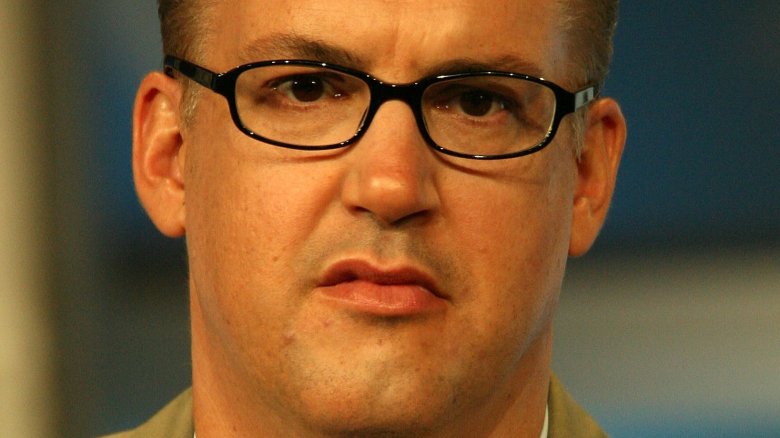 Getty Images
Television writer and producer Marsh McCall died suddenly on Monday, May 22. He was 52. 
Representatives for McCall confirmed to Variety that he passed away from natural causes, though previous reports state that his death was unexpected that no specific cause had been identified. McCall died in his Studio City, California home just a few weeks before his 53rd birthday. 
McCall started his career as a writer on Late Night with Conan O'Brien before transitioning into primetime television. His big break came in the NBC comedy series Just Shoot Me!, starring David Spade, Laura San Giacomo, George Segal, and Wendie Malick. McCall joined the show shortly after its pilot aired in 1997, and remained with the series for five seasons. 
McCall rose the ranks to executive producer, backing 97 episodes and writing 11, before departing in the early 2000s. Just Shoot Me! creator/executive producer Steve Levitan remembered McCall on the day of his death. "The TV comedy world lost one of its finest. RIP, Marsh McCall. You were loved by so many and will definitely be missed," Levitan tweeted. 
After his time on Just Shoot Me!, McCall teamed up with Nia Vardalos to co-create My Big Fat Greek Life for CBS in 2003. He also saw a short-lived success with another of his own creations: the NBC series Twenty Good Years, which he created with Michael Leeson and John Lithgow in 2006.  
McCall also wrote for the recently canceled Tim Allen-led series Last Man Standing. His additional credits include The Naked Truth, Men at Work, I'm With Her, and Jennifer Falls. 
McCall's most recent endeavor was as a writer and executive producer of Fuller House, the 2016 reboot of the beloved sitcom Full House. The series found its home on Netflix, and is currently prepping for a third season. 
Jeff Franklin, creator and executive producer of Fuller House, gave a statement in the wake of McCall's death (via Variety): 
"Our Fuller House family is heartbroken over the sudden passing of our co-executive producer Marsh McCall. He was our brightest shining star, always smiling, and always there with the perfect joke. Beyond his immense talent, he was the happiest comedy writer we've seen, and his love of life was contagious. We will miss him dearly, and our hearts go out to his beautiful family and a universe of friends who adored him."
Candace Cameron Bure, who plays DJ Tanner on the reboot series, took to Twitter to say that McCall was "so loved" and would be "dearly missed."
McCall is survived by his wife, Jasa, and daughter, Stella.