Upcoming Netflix Shows That Should Already Be On Your List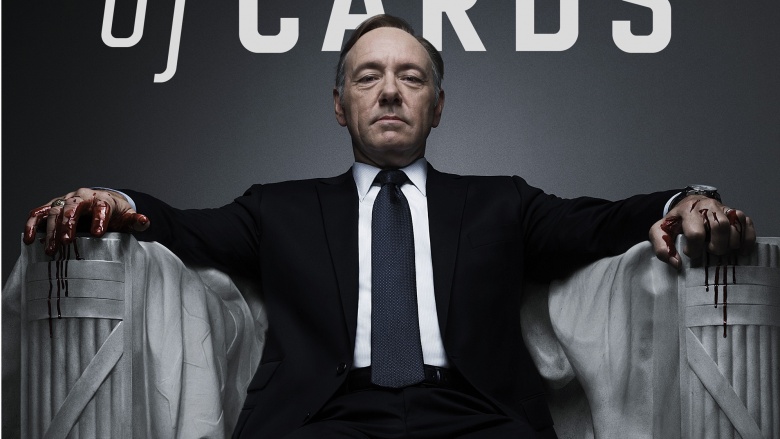 Netflix
While Netflix gets ready to clean up during awards season, the company is also simultaneously rolling out the next phase of living room domination with a bunch of trailers and release dates for its upcoming shows. There are a few returning series that you may have somehow missed, some familiar faces making the leap to the streaming juggernaut, and a bunch of original concepts all ready to fuse you to your couch for the foreseeable future. So here are the shows that Netflix has an official release date for. This doesn't come close to everything that's on the horizon, but should be a nice kickstart for your binge-watching calendar.
House of Cards - Season 4 (March 4)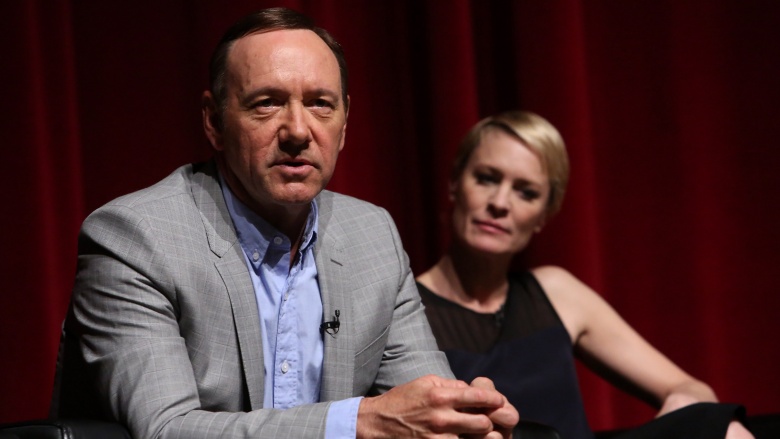 Getty Images
In case you've somehow missed Kevin Spacey and Robin Wright's ruthless portrayal of Frank and Claire Underwood, America's most dangerous political power couple, they're back and already on season four. House of Cards was one of Netflix's first original series and arguably the most effective when it came to its now time-tested binge watching model. As of this writing, there's still plenty of time to rapidly consume the first three seasons before the March 4 season opener and if you find yourself cutting it close, skip a day of work. Seriously, your boss will understand.
Fuller House (February 26)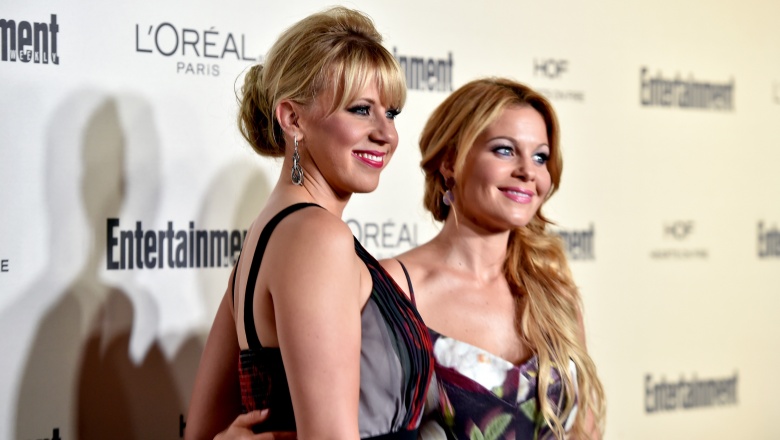 Getty Images
The Tanner family returns to Netflix in a new twist on the original Full House concept. This time, DJ and her children are the focus of the show, with younger sis Stephanie and best friend Kimmy Gibbler helping as surrogate parents after the untimely death of DJ's husband. The rest of the gang's returning too, but in smaller cameo roles. Well, everyone except for Michelle. The Olsen twins have yet to commit to any appearances and nobody's been re-cast in their shared role, so we might just have to quietly whisper "You got it, dude," to ourselves and make the best of it.
Love (February 11)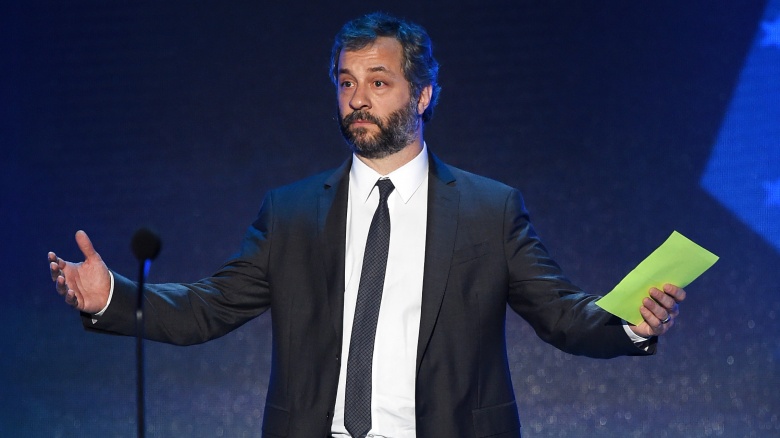 Getty Images
From comedy giant Judd Apatow comes Love, the series about an awkward, nebbish guy who has a meet-cute with a beautiful girl, and a relationship ensues. Sound familiar? Sure, it's comfortable material for Apatow, but it stars Gillian Jacobs (Community) and Paul Rust, AKA some shlubby guy who's done a bunch of smaller comedy stuff. Okay, yeah, this is pretty much like everything else Judd Apatow has ever done, but all of that stuff was pretty good, so why not give Love a chance? Did we just reference a terrible Cameo song? We sure did.
Unbreakable Kimmy Schmidt - Season 2 (April 15)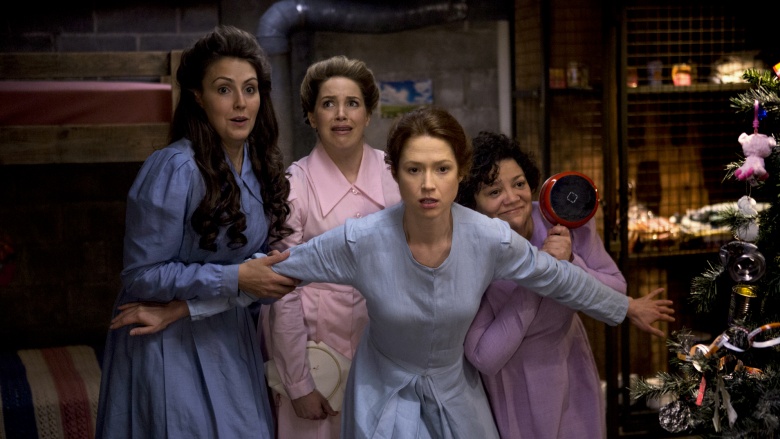 Eric Liebowitz/Netflix
Another returning original series is Unbreakable Kimmy Schmidt, the bizarre and hilarious send up of every fish out of water show ever made. It comes from the brilliant minds of Tina Fey and Robert Carlock, who were also behind the fantastic 30 Rock, and who seem to have been given a pass by Netflix to push Kimmy father into weirdness than NBC would have ever allowed. And that's a good thing. Season two should be on your list if for no other reason than to see how Reverend Richard Wayne Gary Wayne (played hilariously by Jon Hamm) is handling prison.
Chelsea Does (January 23)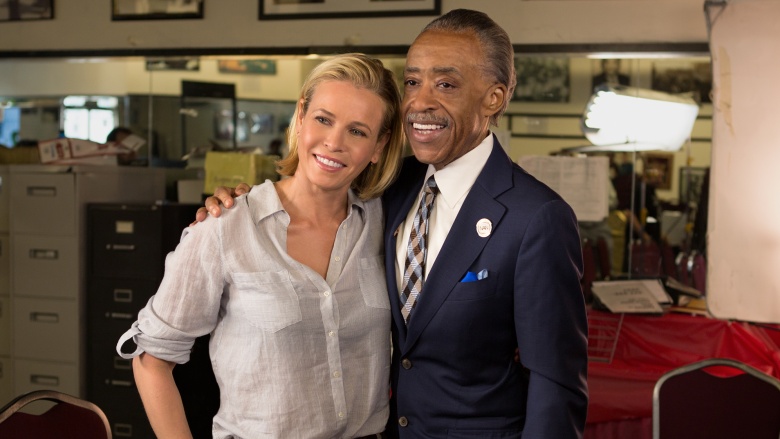 Netflix
Before Chelsea Handler gets behind a desk again for another talk-style show, she's exploring the worlds of drugs, racism, technology, and marriage in a four-part docuseries called Chelsea Does. The trailer is full of typical Chelsea Handler antics, so look forward to her being offensive, uncaring, and borderline cruel towards the subject matter. If nothing else, we'll probably get a good understanding of why you don't send someone like Chelsea Handler to investigate serious topics, so maybe consider this one an educational series.
Flaked (March 11)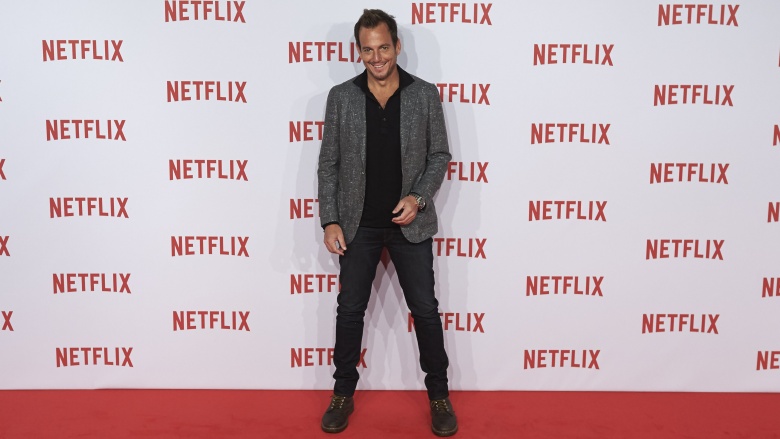 Getty Images
Having already earned some Netflix stripes with Bojack Horseman and Arrested Development, Will Arnett is set to star in Flaked. According to Variety, Flaked is about "a self-appointed guru who falls for the object of his best friend's fascination. Arnett plays Chip, a man doing his 'honest best to stay one step ahead of his own lies,'" which sounds exactly like a role tailor made for Arnett. His Gob Bluth was arguably the funniest arrogant, self-delusional character ever, and if Flaked even retains a whiff of that, it should be a hit. And if they include "The Final Countdown" in the soundtrack, we can guarantee tears of nostalgic joy.
The Get Down (August 12)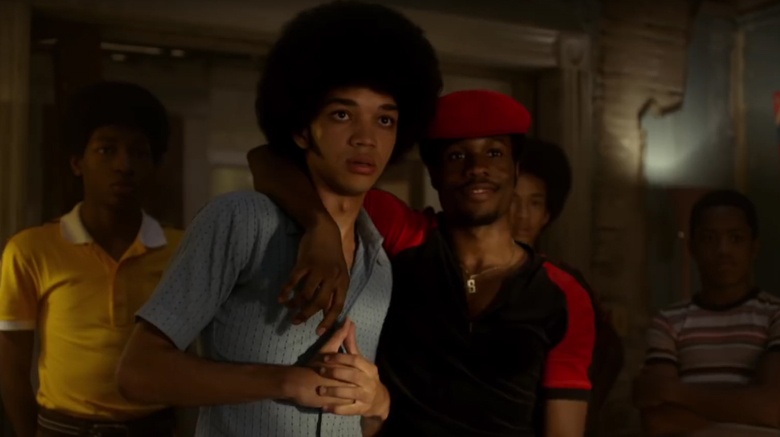 Netflix
From visionary director Baz Luhrmann (Romeo + Juliet, Moulin Rouge) comes a vibrant show about the various musical uprisings that came out of the Bronx in the late '70s. No other filmmaker does musicals like Luhrmann, and with his dazzling visual aesthetic, this show about "the birth of hip-hop, punk, and disco" couldn't be in better hands. The trailer already features what look like brilliant performances from young actors and musicians and is cut with the kind of kinetic joy that flavors all of Luhrmann's projects. And hey, if it turns out to be a dud like his version of The Great Gatsby, at least it will be another shiny one, since it's one of Netflix's many Ultra HD 4K offerings.
The Ranch (April 1)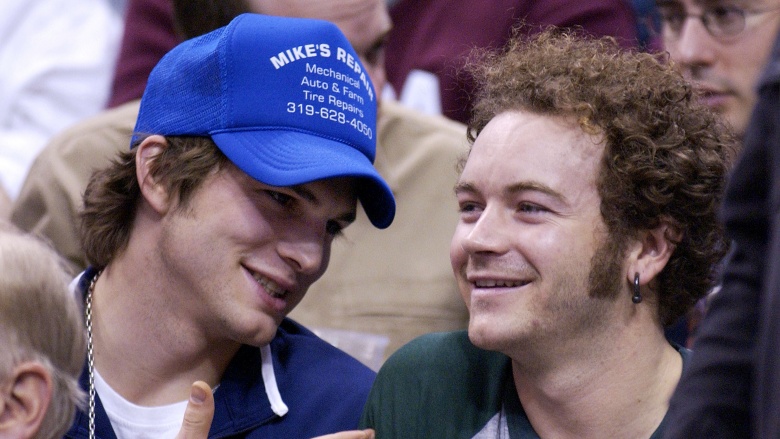 Getty Images
The Ranch is Ashton Kutcher and Danny Masterson's reunion and return to the multi-camera sitcom world that we honestly thought Netflix was on a mission to kill. Aiming to strike "a darker tone," The Ranch will feature profanity, more realistic lighting, and eschew the traditional pacing and rapid-fire punchlines of mainstream sitcoms. And while they're probably trying to get some distance from this fact, it's Hyde and Kelso again. They had a great dynamic on That '70s Show, and there's no reason to not expect some of that old magic here. And seriously, if Netflix is able to resurrect multi-cam sitcoms from the grave, there's no end to its power.
Stranger Things (July 15)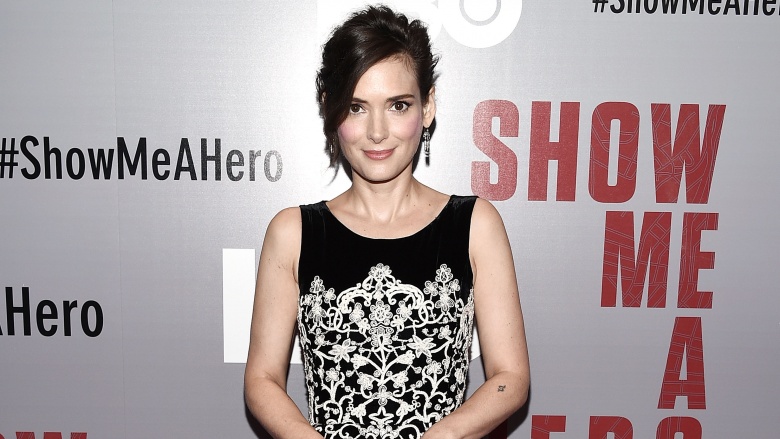 Getty Images
Following many of her fellow film vet's footsteps in the move over to Netflix is Winona Ryder with Stranger Things, a mysterious supernatural thriller about the disappearance of a boy. Ryder plays the boy's mother, and, with a relatively unknown supporting cast, it will be interesting to see if she still has the star power to carry a series. We've been waiting for her comeback since Black Swan and she was recently great in a smaller role in HBO's underrated miniseries, Show Me A Hero. Hopefully Stranger Things is the starring vehicle to bring her back. And if not, she's already confirmed for Beetlejuice 2, because when has a decades-later sequel ever disappointed us? (Looking right at you, Dumb and Dumber To.)