We Finally Know Why Kit Harington's Eternals Role Is So Small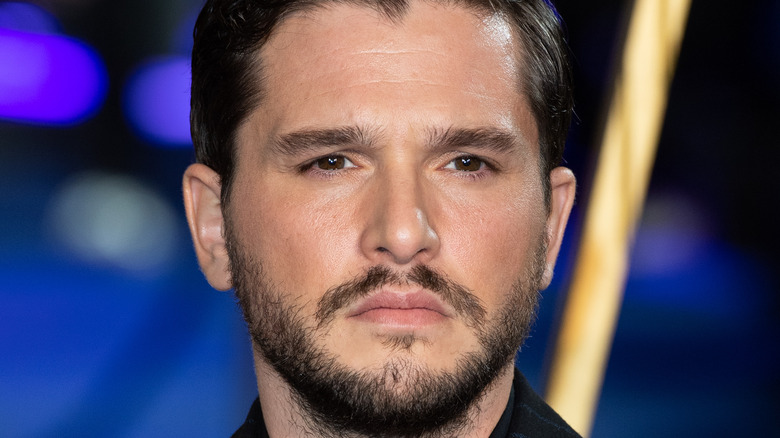 Jeff Spicer/Getty Images
"Eternals" finally premiered this month, introducing a new set of powerful and intriguing heroes to the MCU. The film, directed by Academy Award-winning director Chloé Zhao, is an ambitious project from Marvel Studios mainly because it focuses on some obscure characters unfamiliar to fans who haven't read about their origins in the comic books. Fortunately, "Eternals" has a lot going for it by featuring a star-studded cast that includes Richard Madden, Salma Hayek, and Angelina Jolie among its ranks.
The movie also features Kit Harington in the role of Dane Whitman, who serves as Sersi's (Gemma Chan) human boyfriend. However, fans may have noticed that Harington's screen time in the movie is minimal. This is shocking considering that in the comics, Dane's romance with Sersi receives a bigger spotlight. Ironically, their relationship began within the pages of "The Avengers" comics (via Nerdist). So with all that in mind, why is Harington's "Eternals" role so small?
The movie wanted to place more focus on the Eternals' journey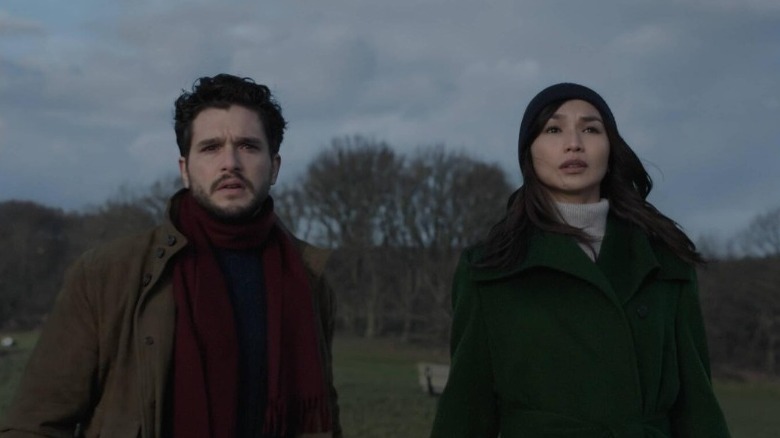 Marvel Studios
If you think Kit Harington's role in the film became scaled back during script developments or rewrites, that's not the case. During an interview with The Direct, "Eternals," screenwriters Ryan and Kaz Firpo revealed that they always planned to include Dane in the film because of his relationship with Sersi in the comics, but he was never meant to have much screen time in the movie. The screenwriters also noted in the interview that the character has more of a minimal role for this outing because the Eternals dealing with their past serves as the plot's big focus, and it didn't need much of Dane for that.
"I think that the movie in the present day is a lot of dealing with the demons of the past for the Eternals family," Ryan Firpo told The Direct. "So it was always the intention to keep them alone together because that's the best way for them to be forced to deal with all of their issues from the past. So there was never an iteration where Dane went on the journey with them."
While it does make sense why Harington's role is minimal, there's the belief that his character will play a much more significant factor for the MCU in the future. By the end of the film, it appears that Dane will eventually suit up as his alter-ego in the comics, the Black Knight. Furthermore, Harington has expressed hopes that his role in "Eternals" will be the beginning of something more in the MCU.