Ant-Man To Get Animated For Disney XD Shorts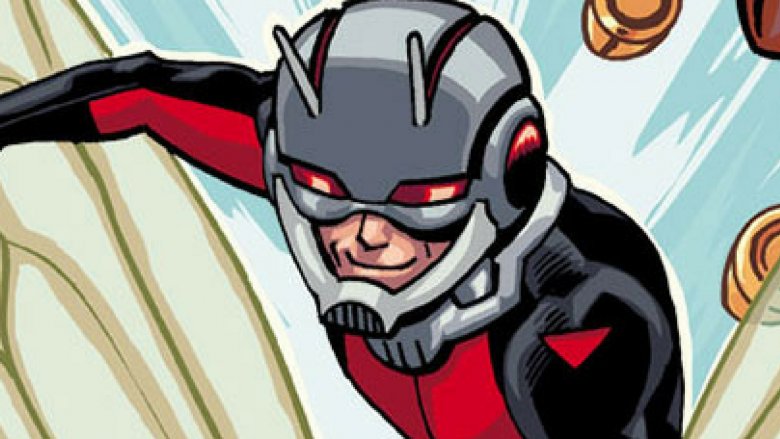 Ant-Man will be coming to Disney XD. Entertainment Weekly reports that the miniature hero will be the star of a series of shorts for the network, set to air on June 10 and 11. There will be six two-minute shorts in the series, written by Brian Wysol (Rick and Morty) and directed by Ugo Bienvenu (Maman) and Kevin Manach (Les chiens isoles).
Paul Rudd plays the character on the big screen, but he won't appear in the animated shorts. Instead, voiceover actor Josh Keaton, who has also played Hal Jordan in Green Lantern: The Animated Series, Peter Parker in The Spectacular Spider-Man, and a number of heroes on DC Super Hero Girls, among many, many other roles, will take on the part. Ant-Man will be joined by the Wasp and Hank Pym in the shorts, where he'll fight against evil while also taking some time off to help his daughter Cassie with her homework. 
Guardians of the Galaxy's Rocket and Groot were the last to get cartoon shorts for Disney XD. Like those outings, Ant-Man's series will be animated by Passion Pictures; Marvel's Stan Lee will executive produce. There is no word yet on who will fill out the voice cast.
The shorts begin on June 10 at 7:58 a.m. ET with "Science Fair," while "Alien Invasion" will air that day at 11:58 a.m. and "Soup Time" will air at 2:58 p.m. The next day, June 11, will see the premiere of "Exterminator" at 11:28 a.m., "Proton Cube" at 5:28 p.m., and "Not a Date" at 8:58 p.m. You can view preview images of the shorts below; while we wait for them to premiere, see some dumb things in the big screen Ant-Man that everyone just ignored.