Foundation Season 2 - What We Know So Far
Apple TV+
Prior to showrunner David S. Goyer's "Foundation" TV series, "Independence Day" director Roland Emmerich and "Westworld" creator Jonathan Nolan, among others, attempted and ultimately gave up on adapting Isaac Asimov's "Foundation" books for the screen. The premiere of "Foundation" Episode 1 on Apple TV+, then, marked the realization of a project long in the works.
At the core of "Foundation" is a conflict between a galactic Empire that has held dominion over humanity for thousands of years, and a mathematician who invents a branch of mathematics he calls psychohistory theoretically capable of predicting the future. Whereas Asimov recounts this in a manner akin to a history textbook, viewers of Goyer's TV series witness its story from the perspectives of a few central characters.
Fortunately for fans of Asimov's book series and viewers entirely new to its story alike, Apple renewed the series for a second season just weeks after its premiere. Here's what we know so far about "Foundation" Season 2.
When will Foundation Season 2 be released?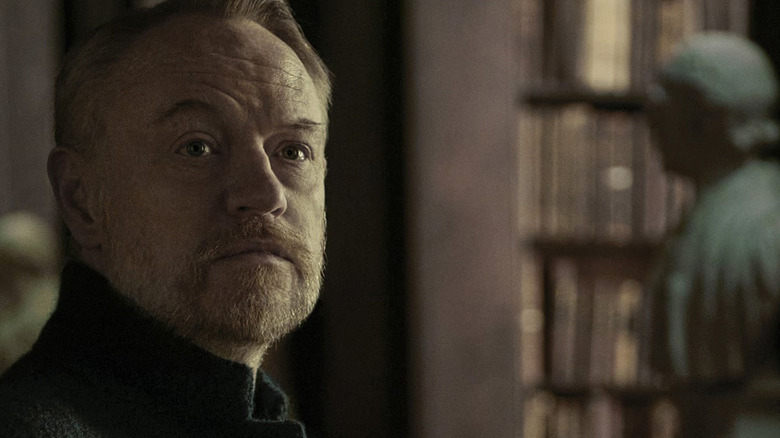 Apple TV+
Filming of "Foundation" Season 1 began in early 2020, becoming the largest production ever shot in Ireland as a result of its massive scale (via Deadline). However, like virtually all other shows made in 2020, the "Foundation" set had to shut down midway into production in response to pandemic safety measures, before picking back up again in October of that same year (via Independent.ie). Ultimately, "Foundation" premiered in September 2021, less than a year after shooting resumed.
Apple has yet to announce a release date for "Foundation" Season 2. If the relatively quick turnaround time — save for its pandemic delay — between shooting and the release of its first season holds true the next time around, Season 2 could very well wrap up in a year or thereabouts after its shooting concludes. That said, Apple has yet to officially announce when it will commence filming the next season of "Foundation," meaning that it's unlikely to premiere until sometime in 2023 at the earliest.
Who are the principal characters in Foundation Season 2?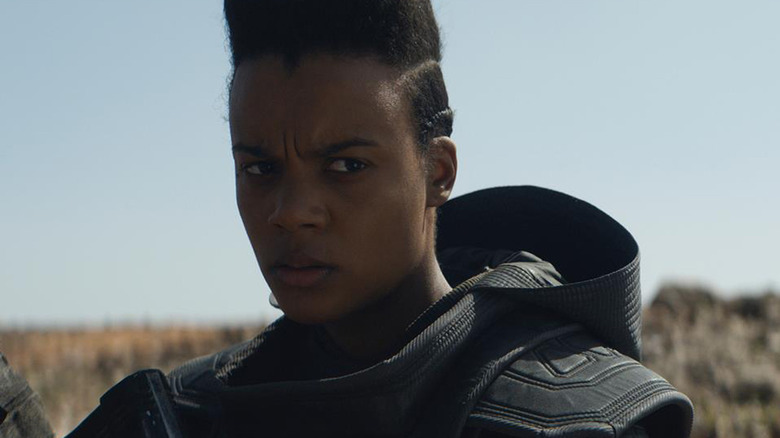 Apple TV+
Though his presence is fleeting depending on what he perceives his role to be in abating the fall of the galactic Empire at any given moment, each of the heroes of "Foundation" are connected in some manner or another to mathematician Hari Seldon (Jared Harris). And even though his disciple Gaal Dornick (Lou Llobell) is currently in cryostasis, she serves as Season 1's narrator and first point-of-view character, all but guaranteeing her return come Season 2. Hari Seldon follower Salvor Hardin (Leah Harvey) is likewise instrumental in the first season of "Foundation," and certain to reprise their role as well.
The galactic Empire, meanwhile, is led by three clones of ancient emperor Cleon I at different ages, known as Dawn (Cassian Bilton), Day (Lee Pace), and Dusk (Terrence Mann). While viewers have witnessed, for example, the Day of the pilot episode age into Dusk, the trio's presence has remained constant. Finally, the emperors' assistant and supposedly last remaining robot in the galaxy Eto Demerzel (Laura Birn) should likewise make her return, given her role as the sole constant throughout the rule of countless Cleons.
Especially given that the "Foundation" books take place over the course of centuries, it's likely that "Foundation" Season 2 will introduce its fair share of new characters too. Until Apple officially announces the upcoming season's cast, however, who those characters might be and when in the series' timeline they might appear remain a mystery.
What will be the plot of Foundation Season 2?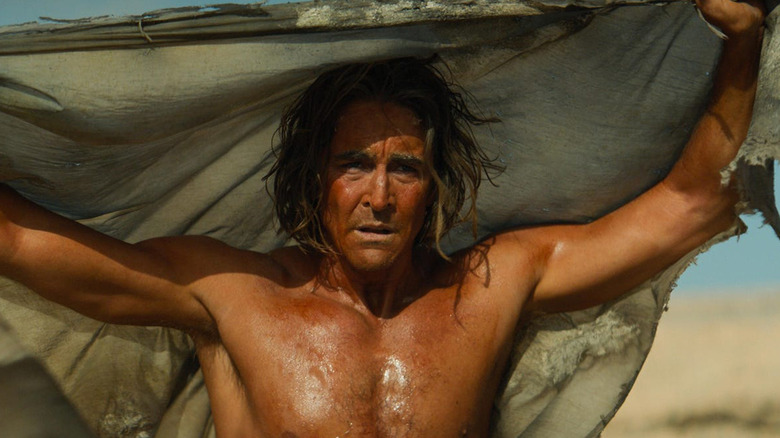 Apple TV+
Approaching the end of "Foundation" Season 1, two versions of Hari Seldon are in play: a digital upload of his consciousness on a spaceship tasked with starting a new Foundation on his home planet of Helicon, and the version of himself revealed to inhabit the Vault near the original Foundation on Terminus. These two Foundations — each founded in order to counteract the Empire's imminent fall, as predicted by Hari Seldon's psychohistory — should provide the overarching basis for the plot of "Foundation" Season 2. The original Foundation too is now bolstered by the acquisition of the starship Invictus, which is supposed to be one of the most powerful weapons in the known universe. As per Hari Seldon's instructions, this will merely be the first ship in a larger fleet.
The architects of the Empire, meanwhile, now knows that Day and possibly even Dusk are not exact clones of Cleon I, setting up inquiry into the legitimacy of their genetic dynasty as a major Season 2 plot point. Finally, as teased at the final episode of Season 1's end, Gaal Dornick and Salvor Hardin meet on Gaal's home world of Synnax 138 years in the future, teasing a new timeline in the upcoming season. All the while, the Empire's inevitable collapse, as predicted by Hari Seldon, draws ever closer, meaning that some significant galactic upheaval is in store for these and other characters alike.