Fans Of Apple TV+'s Foundation Just Got The Best Possible News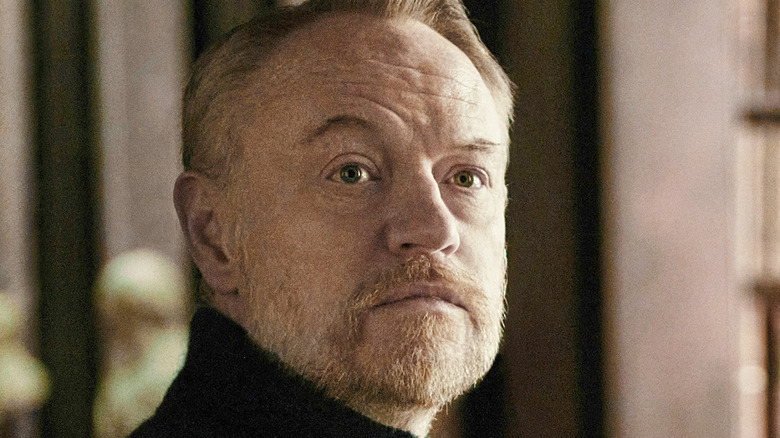 Apple TV+
Apple TV+, Apple's answer to premium streaming services like Hulu and Netflix, has been trying to build up its original content ever since its launch in 2019. From science fiction shows like "See" to crime dramas like "Defending Jacob," there's really no limit to the type of content that the fledgling streamer is trying to get in front of audiences. Now, Apple is in the midst of unleashing a true science fiction epic in the form of "Foundation."
Based on the beloved "Foundation" book series by Isaac Asimov, the show takes place thousands of years in the future and centers around a group of exiles who try to save the Galactic Empire from ultimate destruction. It's a body of work that has inspired many popular science fiction works in more ways than one. In fact, some argue that even "Dune," which is getting its own big-screen adaptation soon, is a direct response to the "Foundation" books (per O'Reilly). Simply put, it's a big series for Apple TV+, with the potential to draw in all kinds of curious viewers.
For those who are already fans of "Foundation," Apple TV+ just announced some very good news.
Apple TV+ has renewed Foundation for Season 2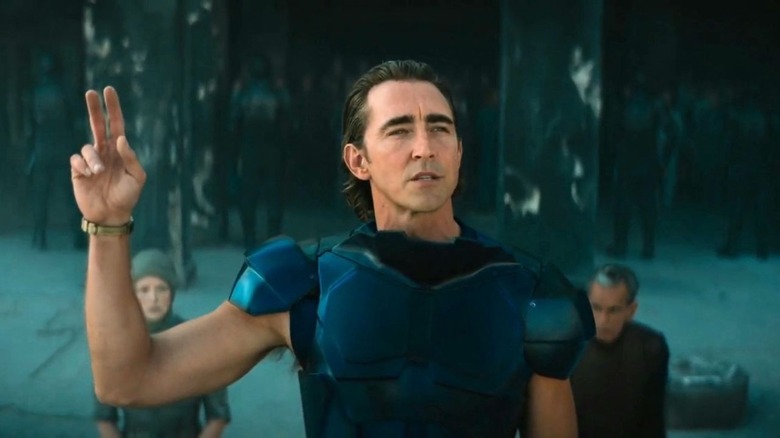 Apple TV+
Apple announced in a press release that it has officially renewed "Foundation" for Season 2 on its premium streaming network. This news comes only a little under two weeks since the series made its premiere, which is an encouraging sign for Apple's faith in the adaptation, since it certainly can't be cheap to produce. Elaborating on the decision, head of programming for Apple TV Matt Cherniss said, "We know how long fans of these beloved Asimov stories have waited to see his iconic work brought to life as a visually spectacular event series and now we can't wait to showcase even more of the richly layered world, compelling storytelling and stunning world-building in season two."
With this news, however, comes speculation about what the cast for the show will look like when "Foundation" gets to Season 2. Given that the books are sprawling and take place over a thousand years, it's a bit difficult to predict the direction the series will take. It's entirely possible that Season 2 could come back with an entirely new cast of characters in an entirely different setting, far removed from Season 1's in both time and space. Thus far, the show has remained true to the spirit of the novels rather than being a completely faithful adaptation, however, so don't bet on any grand upheaval of that creative direction.
Fans will have to wait and see where the epic space opera is headed, though it's sure to be somewhere spectacular.