What Really Happened To Chance On The Young And The Restless?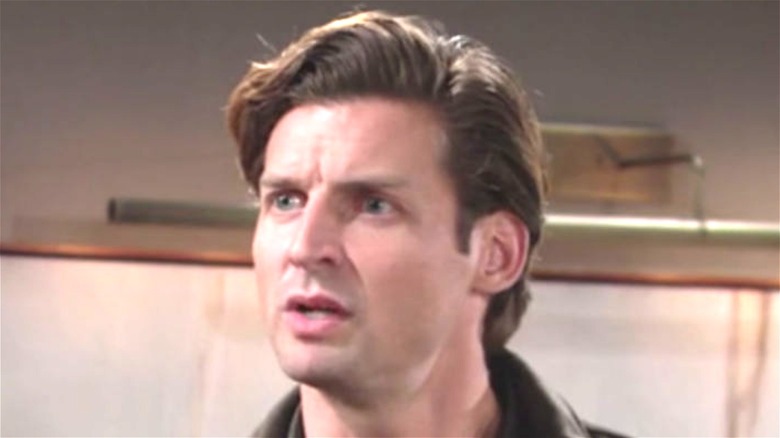 CBS
Phillip "Chance" Chancellor IV (Donny Boaz) was once one of the most handsome and hotly desired hunks on the CBS soap "The Young and the Restless." The son of veteran characters Phillip Chancellor III (Thom Bierdz) and Nina Webster (Tricia Cast), Chance was born on-canvas in 1988, and eventually evolved into a war vet and handsome and righteous all-around do-gooder. He would go on to join the Genoa City PD.
Chance had brief romances with Chloe Mitchell (Elizabeth Hendrickson) and Heather Stevens (Jennifer Landon/Vail Bloom/Eden Riegel), but seemed to finally find true love in the arms of conglomerate heiress Abby Newman (Melissa Ordway). The twosome had recently married and were hoping to have kids, but they ran headlong into fertility issues. They asked their friend, Mariah Copeland (Camryn Grimes) to act as a surrogate, but before they could figure out what to do about Chance's low sperm count, he simply disappeared from the show's canvas in early February 2021, fielding a call from an unknown source which sent him off on a secret mission for an undetermined length of time. Encouraged by Chance's mother, Nina, Abby approached their mutual friend, Devon Hamilton (Bryton James), and he agreed to donate his sperm. Eventually Mariah conceived and carried their baby boy to term onscreen (he was born on-canvas on August 27).
There should be two parents celebrating this happy miracle, but only Abby was there to welcome their son into the world. So what really happened to Chance — and the actor who plays him?
When budget cuts attack?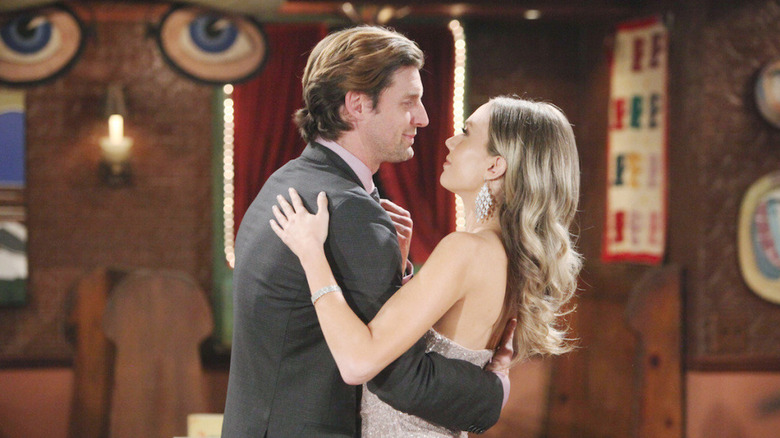 CBS
While the reason for the actor's leaving has not been made entirely clear, one thing is apparent: Donny Boaz did not want to leave his role playing Chance.
When Boaz announced his departure via an Instagram post, it originally contained the statement "I'd love to say that this was my choice, that I've booked the next big project and leaving of my own accord... but that wouldn't be the truth," according to Soap Opera Digest. The post has since been edited to remove that portion of the actor's statement, as has a further claim, repeated by Newsweek, that Boaz originally stated that he was told he was going to be let go in December of 2020 and that he would be one of "4 or 5" actors who would be leaving the soap due to budget cuts necessitated by working conditions mandated under the Covid-19 pandemic.
Boaz was previously forced to sit out Chance and Abby's wedding when he tested positive for Covid-19 in November of 2020 (via Instagram). He was replaced in the wedding scenes by Ordway's actor husband Justin Gaston. As for Chance, he's still out there somewhere. Perhaps someday he'll return to parent his new son.