The Unexpected Holiday Romance Netflix Subscribers Are Obsessed With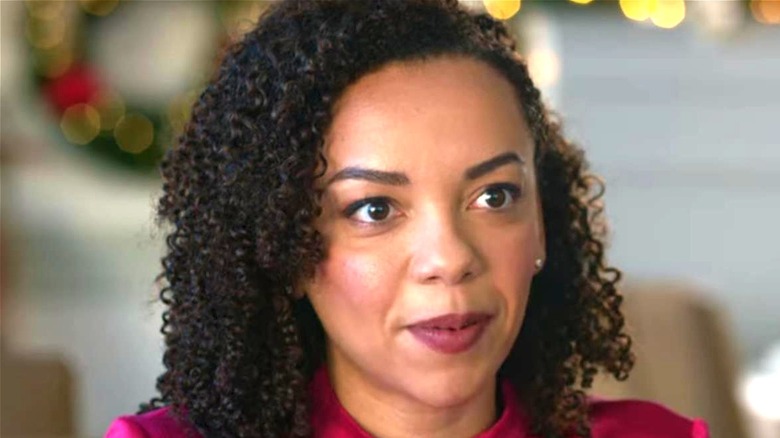 Netflix
Every year around the holidays, streaming services unleash a copious amount of new movies and television shows that ooze holiday spirit. While there's nothing wrong with turning to Christmas classics like "How the Grinch Stole Christmas" or "Elf," this time of the year is the perfect opportunity to discover new seasonal movies, and there's definitely something out there for everyone to get in the mood. If you love horror, there's the Keira Knightley film "Silent Night," which will soon land on AMC+ (via Entertainment Weekly), or for fans of comedy, there's "8-Bit Christmas," coming soon to HBO Max.
But, if there's one genre of holiday-themed titles that always captures viewers the most year after year, it's Christmas-set rom-coms. Many streaming platforms are catching up with the Hallmark Channel's holiday rom-com output, with Netflix notably grasping tight onto this corner of the market and releasing tons of originals that fit this genre in November and December. As the company continues to release new movies during the most festive time of year, subscribers seem to be enjoying them in record numbers. You can probably look to the good-looking lead characters or the films' air of seasonal cheer for this success, too. This week, the latest movie to break into the service's Top 10 list, "Snowbound for Christmas," is a prime example of how the streamer has seemingly mastered the art of the holiday rom-com.
Snowbound for Christmas is heating up Netflix's Top 10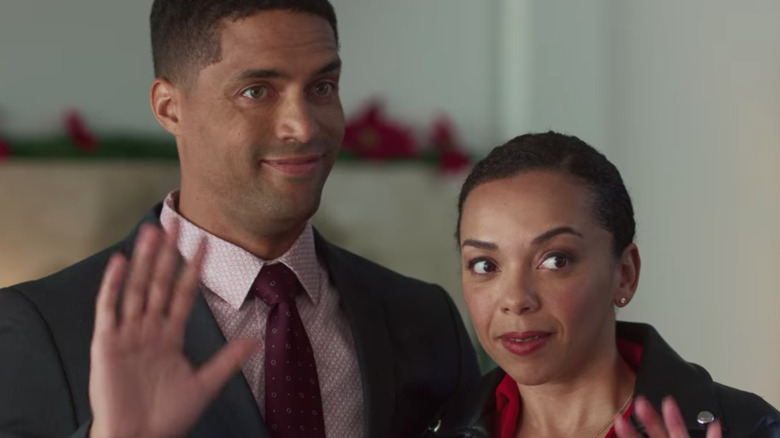 Netflix
While the holiday rom-com "Love Hard" starring Nina Dobrev currently sits in the number two spot on Netflix's Top 10 movies list, another unexpected title is quickly climbing the rankings. At the time of this writing, "Snowbound for Christmas" is number four on the streamer's Top 10 movies list, proving just how much subscribers are loving holiday rom-coms right now.
The 2019 film (via IMDb) stars Zarrin Darnell-Martin as Rachel, an ambitious marketing specialist who just scored her dream job. Always hoping to impress her boss, Adrian (Henderson Wade), she nails a presentation, and it lands her an even bigger project: A weekend business trip to an isolated resort with her boss. Of course, while Rachel and Adrian are busy working up in the mountains, a snowstorm hits, trapping them a bit more together than they had anticipated. What results is a budding relationship between a boss and his employee that proves to be more than professional.
With classic holiday tropes such as the snowy, mountainous setting and the charming CEO love interest, it's no surprise why Netflix subscribers are eating up "Snowbound for Christmas."