Netflix Subscribers Are Falling In Love With Nina Dobrev's New Holiday Romance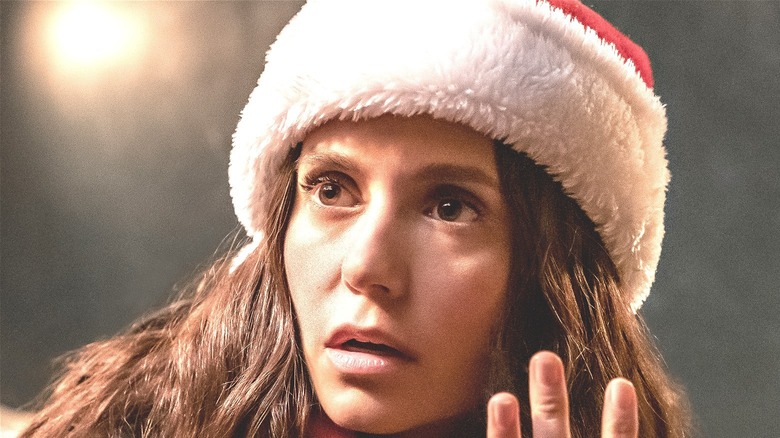 Bettina Strauss/Netflix
The holiday season always brings along so many things to be cheerful about: colorful autumn landscapes, hot chocolate by the fireplace, Christmas decorations, and so much more. As movie buffs, we're more excited about the holiday films that pop up year after year. From Christmas classics to all of Hallmark's holiday-themed rom coms, watching movies is one of our favorite ways to get in the spirit. (Is it even Christmas if you don't watch "Elf" at least once?) We're even more excited about the onslaught of new holiday films each network puts out at this time of the year. It seems Netflix users are just as excited about new holiday films as we are with one of the latest films to hit the streaming service, "Love Hard."
"Love Hard" has seemingly taken Netflix by storm and is topping the Top 10 films list. You may recognize the film's star, Nina Dobrev, from the teen drama "Vampire Diaries," but rather than fighting off supernatural beings, the new film sees her falling in love.
Love Hard is a holiday love story complete with a catfish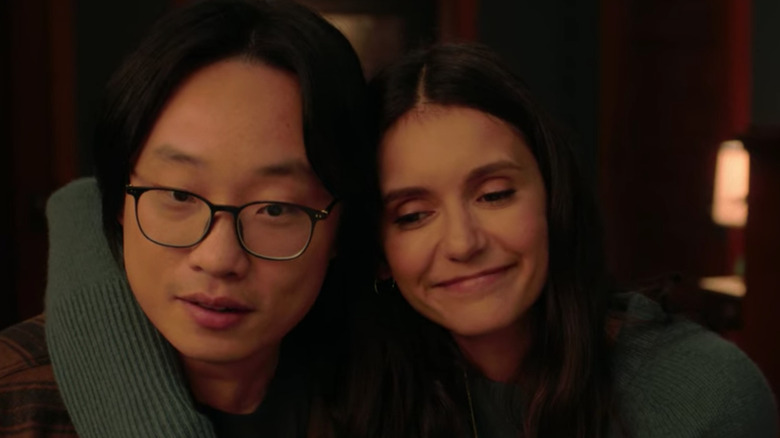 Netflix
"Love Hard" explores life after an epic catfishing, but set during Christmas, making it all the more awkward. Nina Dobrev stars as Natalie Bauer, an L.A. woman who hasn't had it easy in her dating life — especially online dating. After many failed attempts at romance online, Natalie thinks she has finally found her match in Tag (Darren Barnet). Despite having only heard his voice and never meeting in person, she flies across the country to surprise him at his home for Christmas. 
'Lo and behold, the man she discovers isn't the one she thought she was falling in love with; instead, she meets Josh (Jimmy O. Yang), who is Tag's best friend and was behind his online dating profile the entire time. Rather than accept the fact that she's been catfished, Josh says he can help Natalie win Tag over in just a week and thus ensues a hilarious chase for love.
At the time of this writing, "Love Hard" sits at #1 on Netflix's Top 10 films list. With the film's equally funny and heartwarming scenes, the amusing dynamic between Dobrev and Yang, and of course its festive setting, it's no surprise Netflix viewers are eating this film up.