Don't Look Up Trailer Gives Us All The Apocalypse We Deserve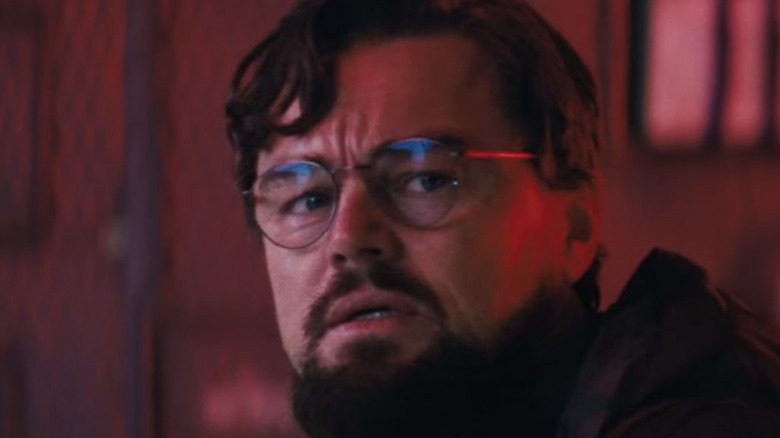 Netflix
"Anchorman" fans are (understandably) eager to see director Adam McKay's next black comedy, "Don't Look Up," which follows two astronomers who have to travel the world to warn everybody about an impending apocalypse. The darkly funny adventure follows the director's previous acclaimed movies like "Stepbrothers" and "The Other Guys." 
McKay's 2018 Dick Cheney biopic, "Vice," divided audiences, and it holds a 65% critics rating on Rotten Tomatoes thanks to many reviewers who didn't know quite what to make of the strange political piece. (The whole film is narrated by the young man who will eventually become Cheney's heart donor.) Strange Harbors' Jeffrey Zhang, in one of the more scathing takes, wrote that the film "lacks the depth and maturity of a quality biopic, instead focusing on fist-waving and condescension."
That said, "Don't Look Up" has the potential to be something truly unique, as McKay has previously proved that he can balance satire and quality storytelling. He might even be able to give the socially relevant apocalypse a much-needed giggle along the way. Or at least, the star-studded cast will. If you're curious where this is going, a new trailer for the Netflix movie has arrived ahead of the December 24 release date.
Leonardo DiCaprio and Jennifer Lawrence lead the charge
Adam McKay has amassed a truly impressive list of stars for "Don't Look Up," including Leonardo DiCaprio and Jennifer Lawrence, who lead the film as Dr. Randall Mindy and Dr. Kate Dibiasky respectively. Joining the astronomical duo are the likes of Jonah Hill, Ron Perlman, Timothée Chalamet, Matthew Perry, Chris Evans, Cate Blanchett, and Meryl Streep. Popstar Ariana Grande even has a role in the film.
The new trailer offers a fresh look at the mission to warn the planet about the comet hurtling toward it, while showcasing the amount of talent involved in the project. Obviously there are comparisons to current events that are hard to ignore, but McKay told Deadline that he swears on "all the holy books on the planet Earth that I wrote this before Covid."
He was also inspired by how Donald Trump handled the situation, however. "I think we all have to admit seeing the President of the United States float the idea of ingesting bleach to deal with a medical emergency is an unusual situation." He then added, "I right away texted my producer, Kevin Messick, and texted Leo and Jen was like, 'Okay, we're gonna make this a little crazier.'"
"Don't Look up" arrives on Netflix on December 24, 2021.