Game Of Thrones Dragons Will Be 'The Size Of 747s' In Season 7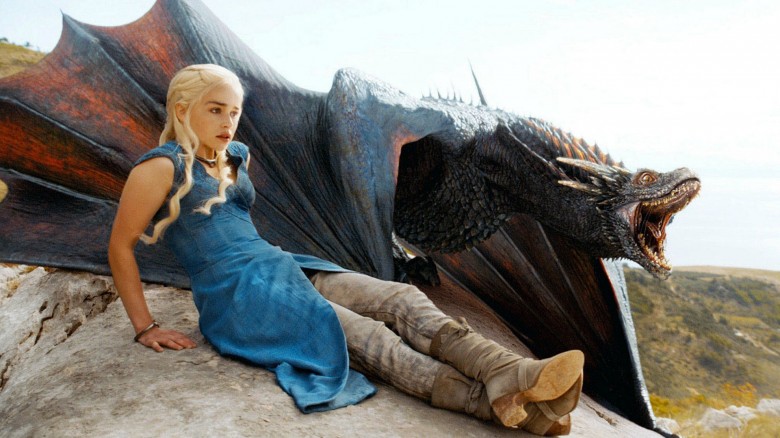 They grow up so fast, don't they? Hopefully Daenerys took a lot of baby photos.
Everything will be bigger in season 7 of Game of Thrones, and that definitely includes the dragons. Director Matt Shankman told Entertainment Weekly that Daenerys' reptiles will have grown to massive size by the time we see them this season.
"The dragons this year are the size of 747s," he said. "Drogon is the biggest of the bunch–his flame is 30-feet in diameter!"
Just to give you a point of reference, a 747 is typically about 230 feet long with a wingspan of 210 feet. They must really bulk up during their journey to King's Landing.
Shankman is one of four directors behind the upcoming season along with GoT vets Alan Taylor, Jeremy Podeswa, and Mark Mylod. And although we won't see the season premiere until July 16 (that's later than usual), Jon Snow actor Kit Harington promises it will be worth the wait. "They spent an increasing amount of money on less episodes, so it's gonna be much bigger in scale," he said. "I think we're trying to break boundaries and push past boundaries in these final two seasons."
We've still got a few months until winter finally arrives in the summer, so check out the first teaser that was released with the announcement of the premiere date.