The Iconic Disney Role Eddie Murphy Regrets Turning Down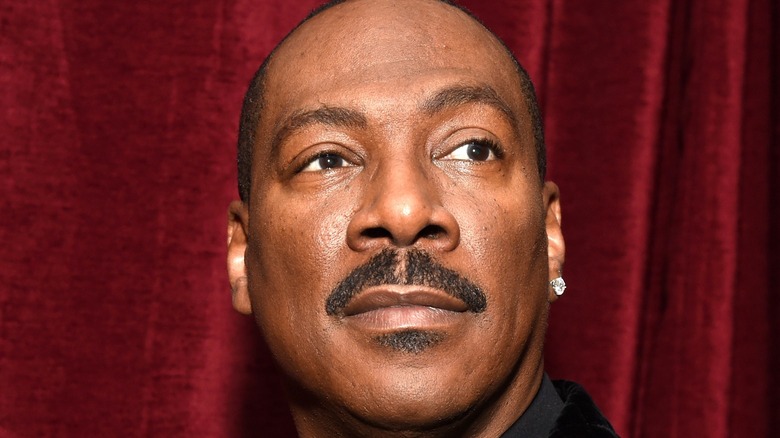 Michael Kovac/Getty
Eddie Murphy is an iconic actor who has starred in several big productions like "Beverly Hills Cop," "Coming to America," and "Shrek," making a name for himself as a performer and comedian. Even though Murphy has played some of the most recognizable roles in Hollywood, he has also had the bad luck of playing some of the worst. The actor has been nominated for nine Razzie awards, and managed to take home three. His collection of Razzies is in part thanks to the likes of "Norbit" and "The Adventures of Pluto Nash."
In an interview on the "WTF with Marc Maron" podcast (via The Independent), Murphy stated, "I was making s****y movies. I was like, 'this s*** ain't fun.' They're giving me Razzies." The Razzie Awards had an impact on Murphy's acting career and confidence, and he all but retired. But thanks to "Coming to America 2" and 2019's "Dolemite Is My Name," the actor has once again entered the limelight. 
It's the perfect time to look back on his legendary career and remember that in the right role, Murphy positively shines. It's almost hard to believe the number of recognizable roles the actor has to his name, but one more could've been added to that list. What is one memorable role that Murphy regrets turning down long before he started collecting awards for bad movies?
Murphy wishes he said yes to Who Framed Roger Rabbit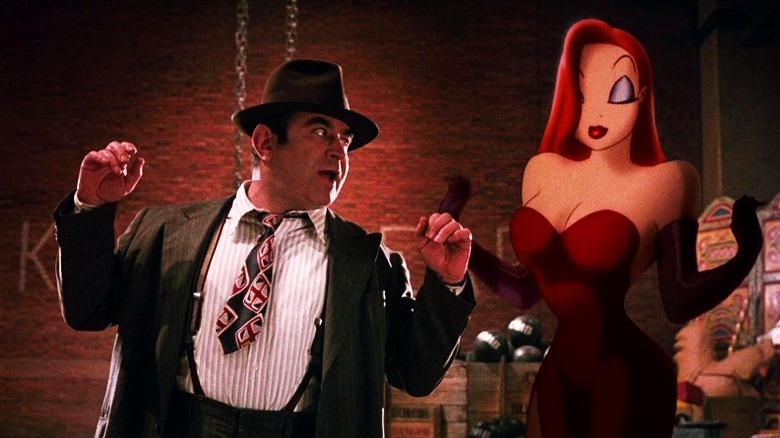 Walt Disney Pictures
The movie in question is none other than the groundbreaking "Who Framed Roger Rabbit." Released in 1988, "Who Framed Roger Rabbit" is a bold film that seamlessly blends live-action and animation into a coherent, engaging story that still holds up against modern standards. The movie stars Bob Hoskins, Stubby Kaye, Charles Fleischer, Christopher Lloyd, and Kathleen Turner, and the plot involves the efforts of Eddie Valiant (Hoskins) using his detective skills to protect Roger Rabbit (Fleischer). A mystery unfolds, and the murder Roger Rabbit is framed for turns out to be so much more. The movie was an unmitigated success and currently holds a 97% on Rotten Tomatoes, while earning over $154 million against a $70 million budget (via The Numbers).
While speaking with Jimmy Fallon in late 2019, Eddie Murphy said that he passed on the film because he wasn't sure how successful it would be. Murphy joked that when he had the script he said, "What, animation and people? That sounds like bull**** to me!" Within the movie, Murphy would have played the main character Valiant, taking Hoskins' place. Murphy went on to add, "Now every time I see it, I feel like an idiot." The Valiant character struggles with personal trauma from his past while helping Roger Rabbit, but the role may have taken a different direction had Murphy joined the cast.
It's far from the only role Eddie Murphy missed out on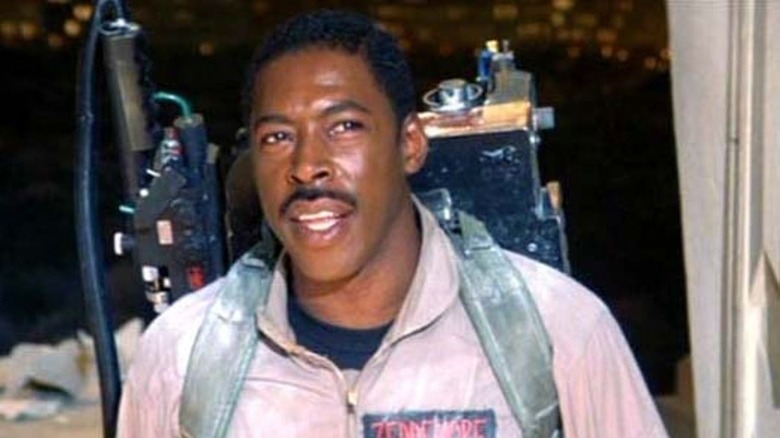 Columbia Pictures
Hollywood is filled with countless "What if" stories. There are plenty of examples of actors who got close to playing what would become a stand-out role, only to miss out on it for a litany of reasons. From scheduling conflicts to just plain boredom, actors miss 100% of the shots they don't take, and Murphy more than has his fair share of these stories to fill a book.
In addition to missing out on "Who Framed Roger Rabbit," Murphy most notably lost the chance to star in 1984's "Ghostbusters." Murphy could've played Winston, the role that ultimately went to Ernie Hudson, but he instead opted to star in "Beverly Hills Cop." It proved to be a fruitful move, seeing how Murphy had the chance to lead a film rather than star in an ensemble. When speaking about being considered for the part, Murphy said in an interview how he was talking to Dan Aykroyd about this film about ghosts, to which Murphy exclaimed, "I was like, 'This sounds like a crock ... to me" (via UPI).
That's not the only time Eddie Murphy knew the true meaning of "Hindsight is 20/20." The actor also passed on starring in the hit action-comedy "Rush Hour" to instead star in the widely forgotten "Holy Man" (via CheatSheet). "Rush Hour" would spawn several sequels, while "Holy Man" was a box office and critical bomb. In an interview with Extra, Murphy would explain his reasoning behind opting for one over the other, "It's funny when I think of it now. It was like, 'You can go jump all over California with Jackie Chan or go to Miami and wear a robe for three months.' I went to Miami, and you see the results."
Still, Murphy isn't hurting too bad for good roles these days as he still has his pick of the litter when it comes to the direction of his career.