Angry Birds 2 To Fly Into Theaters In 2019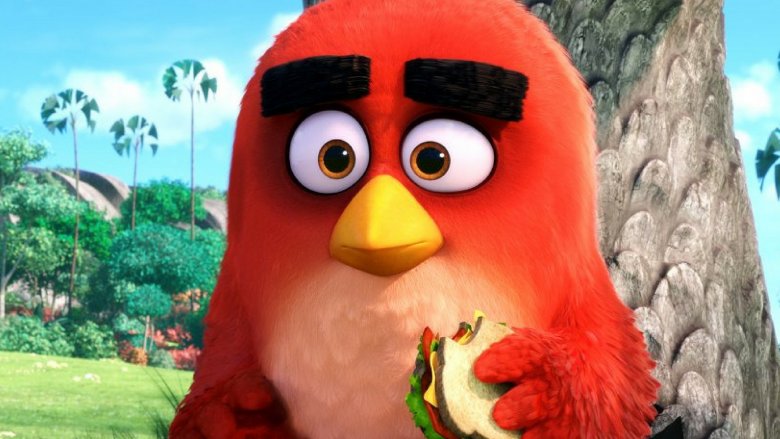 The birds are back. Variety reports that Sony has set a Sept. 20, 2019 release date for Angry Birds 2, the sequel to the 2016 film based on the popular mobile game of the same name. The Marvelous Misadventures of Flapjack creator Thurop Van Orman and King of the Hill's John Rice will take on co-directorial duties for the film, which will be based on a script from The Americans' Peter Ackerman. The first film's John Cohen will produce.
The Angry Birds Movie, which starred Josh Gad, Jason Sudeikis, and Danny McBride, catapulted its way to nearly $350 million worldwide, despite middling reviews. (The film earned a 43 percent on Rotten Tomatoes.) A sequel was announced shortly after by the game's creator Rovio Entertainment Ltd., although it was unclear until now if Sony would be involved.
"We are thrilled to be teaming up again with Sony Pictures after the fantastic cooperation in the first movie and I can't wait to experience the new journey in the upcoming film," said Kati Levoranta, CEO of Rovio Entertainment. "Rovio is continuing to focus on creating exciting new stories and experiences around our games and we're eager to take fans back into the vibrant Angry Birds world on the big screen."
"The Angry Birds Movie took the world by storm last year, creating a whole new legion of fans worldwide," added Sanford Panitch, president of Columbia Pictures. "We had an incredible experience working with our friends and creative partners at Rovio, and now we– including our team at Sony Pictures Imageworks– are ready to launch into this next adventure."
There is no word yet on which of the original film's cast, if any, will return for the sequel. While we wait to learn more, see some other video game movies you didn't know were in development.