Why Angela Vaughn From Our Kind Of People Looks So Familiar
On September 21, 2021, Fox premiered the first season of its new drama called "Our Kind of People." The series is inspired by the 1999 book of the same name by Lawrence Otis Graham, telling the story of a single mother in Oak Bluffs on Martha's Vineyard who aims to build up her hair care business and reclaim the family name amongst the privileged families of the area. 
The series stars Yaya DaCosta as the woman in question, Angela Vaughn, the strong-willed, brilliant protagonist who aspires to promote Black beauty and overcome all of life's challenges. Soon enough, Angela discovers that the identity of her father who she has never known is none than Teddy Franklin (Joe Morton), a powerful businessman in the area. The surprise reveal throws Angela and her family's lives for a loop, right as she attempts to push her way into the elite community. 
For many viewers, DaCosta will be a familiar face. The talented actress has been working for a long time now, with a variety of different roles on television. Not quite sure where you recognize her from? Here's why the actress who plays Angela in "Our Kind of People" seems so familiar. 
Yaya DaCosta got her start on All My Children
While DaCosta has been acting since 2005, her first significant role came in 2008 in the form of a major part on the ABC soap opera "All My Children." DaCosta played a character named Cassandra Foster who was originally introduced as an infant in 1997. With DaCosta's addition to the series, "All My Children" re-introduced an older version of Cassandra to the show (All My Children Wiki). 
Like with any soap opera, Cassandra gets into a ton of crazy trouble throughout her short time on "All My Children." Cassandra first arrives in Pine Valley to reunite with her mother Angela Baxter Hubbard, played by Debbi Morgan, who is in a loving relationship with her husband, Jesse Hubbard, portrayed by Darnell Williams. While initially Cassandra isn't too supportive of their relationship, she eventually changes her mind after witnessing Jesse's deep love for her mother. 
The biggest storyline DaCosta's character has takes place one night when one of her friends is driving them home while intoxicated, and they hit something. They come to believe that they've hit and killed a man, but are later cleared after it's discovered that the man is already dead — killed by someone else — when they encounter him. Some might argue that this isn't much better, but oh well. 
DaCosta's time on "All My Children" was short, but she definitely made her mark on the series and gained some important experience and recognition. 
She portrayed Nico Slater on Ugly Betty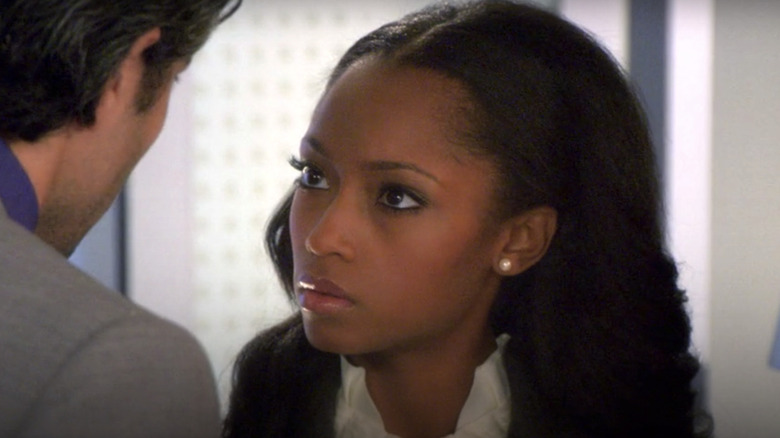 ABC
Shortly after her stint on "All My Children," DaCosta got a recurring role on the ABC hit comedy "Ugly Betty" as Nico Slater, the daughter of the antagonistic and power-hungry Wilhelmina Slater, played by Vanessa Williams. Like her mother, Nico is headstrong and opinionated, and she is desperate for her mother's attention. She returns to New York City after spending time away at boarding school hoping to get closer to Wilhelmina, but her mother is too self-absorbed to notice. 
While the character of Nico is around in earlier seasons, DaCosta only plays her in Season 4. Nico returns to NYC and arrives covered in blood, claiming that she accidentally killed her boyfriend in defense after he tried to rape her. Wilhelmina then aids Nico in cleaning the crime scene and lying to the police, trying to help her daughter get away with the crime. But unbeknownst to Wilhelmina, her daughter has inherited her devious ways, and the whole thing is a trick put on by Nico and her not-dead boyfriend to try to scam money out of Nico's mother. They almost get away with it, but Wilhelmina then catches Nico red-handed and sends her away, telling her never to return. 
DaCosta was Carol Hammie in Lee Daniels' The Butler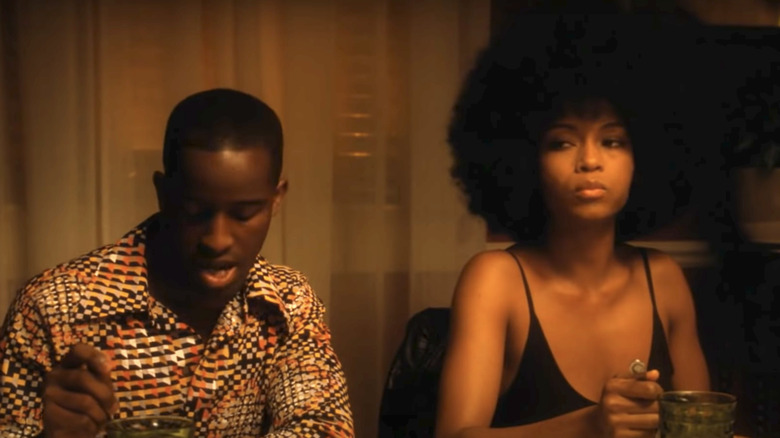 The Weinstein Company
As one of her first big movie roles, DaCosta played Carol Hammie in the critically acclaimed drama film "Lee Daniels' The Butler," which was released in 2013. The movie is inspired by the Washington Post article "A Butler Well Served by This Election," written by Wil Haygood, about the life of a man named Eugene Allen, who worked as a butler at the White House for over 30 years, witnessing many important events in history. In "The Butler," Forest Whitaker plays the titular character Cecil Gaines, following his life from the 1920s all the way to 2009, after the election of President Barack Obama, showcasing all of the notable historical periods he lives through.
DaCosta's role is Carol, the girlfriend of Cecil's oldest son, Louis Gaines, played by David Oyelowo. Louis clashes with his father due to his more modern attitude toward protesting, which Carol supports and also takes part in. They both are educated, smart people who follow Martin Luther King Jr.'s beliefs and participate as freedom riders. After MLK's assassination, they then join the Black Panther Party, adding even more tension to the already tough relationship between father and son. Carol is a complex and intriguing character in "The Butler," and DaCosta does a wonderful job portraying her. 
She is most known for playing April Sexton in the One Chicago franchise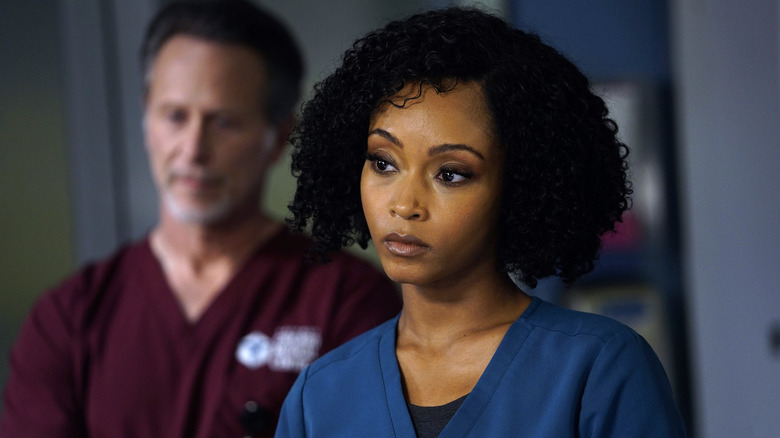 NBC
DaCosta's most recent and arguably most well-known role is that of April Sexton in the "One Chicago" franchise for NBC. April is a nurse who works in the emergency department at the Gaffney Chicago Medical Center. While she's made appearances on both "Chicago P.D." and "Chicago Fire" as well, April has been a main character on "Chicago Med" ever since it premiered in 2015. 
The character goes through quite a lot throughout her time on "Chicago Med," as she's spent her whole life pushing to work in the medical field despite her family not supporting her. April's most important relationship is with Dr. Ethan Choi, played by Brian Tee, who remains by April's side through thick and thin. Aside from her career, one of April's main goals in life is to have children, but the process is difficult and doesn't go according to plan.
In Season 6 — DaCosta's final season on the show before leaving to star in "Our Kind of People" — April continues to fight for her patients while pursuing her personal dreams of further education and love. In the finale, April reunites with Ethan and tells him that she still loves him, but unfortunately their relationship will remain up in the air. While DaCosta has technically left "Chicago Med," the show has made it easy for the actress to return to the role one day if she wishes.