Why the new Hellboy looks so familiar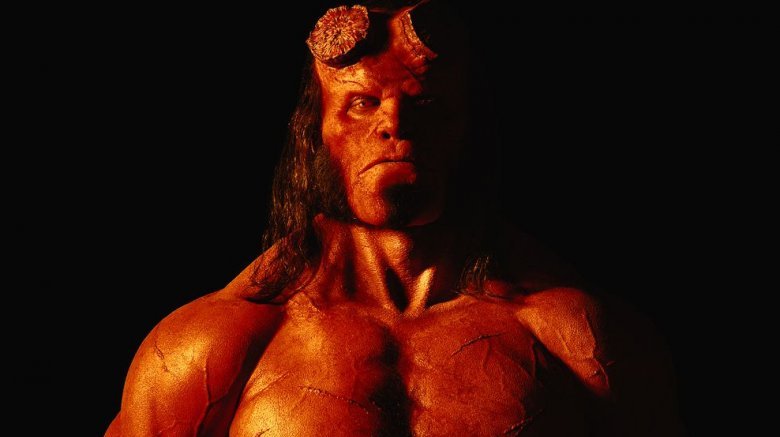 Created by Mike Mignola, Hellboy might look like the devil himself, but if you're going to battle a bunch of monsters, he's the guy you want on your side. A member of the Bureau for Paranormal Research and Defense, Hellboy is a demon who protects humanity from elves, witches, and Nazis. And after years of fighting creatures in the pages of comic books, he made his silver screen debut in 2004, courtesy of actor Ron Perlman and director Guillermo del Toro.
But after Perlman and del Toro left the franchise, director Neil Marshall (Dog Soldiers, The Descent) was brought on to helm a reboot. And who was hired to play the big red bruiser himself? Well, it was an actor by the name of David Harbour, and even under all that makeup, the guy has a face you just can't forget. That's because Harbour has been acting in both film and TV for years, playing all sorts of roles, from serial killers to small-town cops. So if something about Harbour gives you a feeling of deja vu, then put away that giant pistol and stop filing those horns, because we're about to find out why Hellboy looks so familiar.