Is There A New Episode Of NCIS Hawai'i Tonight? (November 15, 2021)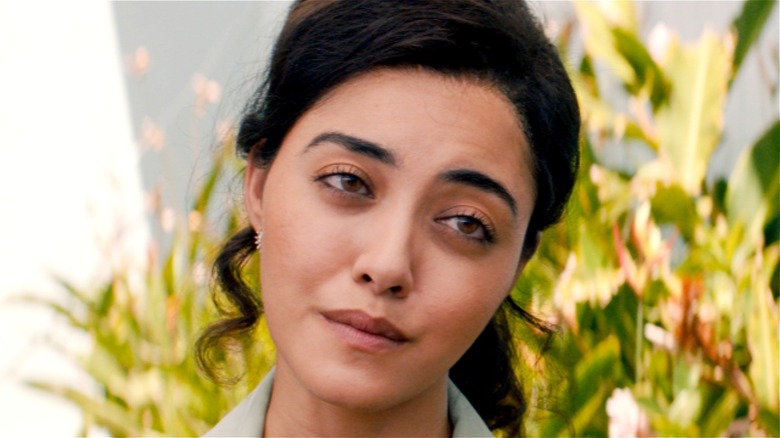 CBS
Contains spoilers for "NCIS: Hawai'i" Season 1, Episode 7
"NCIS" has continued its extremely popular franchise with the new CBS spin-off show "NCIS: Hawai'i." The show is currently in its first season, which premiered September 20. Mark Harmon, who starred in the original "NCIS" as Gibbs, is retiring the character after Season 18 (via Deadline), so there really is no better time to refresh the franchise with some new blood — even if it's injected via a totally ancillary series. "NCIS: Hawai'i" is notable for being the first "NCIS" property with a female special agent in charge. Jane Tennant (Vanessa Minnillo) runs her team out of Pearl Harbor and retains the respect of her subordinates while raising a family.
The most recent episode of "NCIS: Hawai'i," Episode 7, is entitled "Rescuers." After petty officer David Andrews turns up dead, the NCIS team rushes to find the culprit. They discover that the crime was motivated by the deceased's girlfriend Tracy Moore. The murder was a revenge killing perpetrated by someone from Tracy's past, Eddie Foreman. Eddie committed a series of robberies, and when Tracy refused to help him with an alibi, he swore revenge. Eddie later goes after Tracy herself, but is stopped by the NCIS team. 
Since it has been a few weeks since this episode first aired, many fans are wondering when the new episode is coming. Here's what's happening on November 15, 2021.
No new episode tonight
Episodes of "NCIS: Hawai'i" have been airing Monday nights at 10pm Eastern. Unfortunately for viewers, they cannot catch up with Jane Tennant and the rest of her team tonight. The last episode aired on November 8, and the show is currently on hiatus. There is no news on what has caused this delay. CBS has been quiet about the matter. However, the official Twitter account for "NCIS: Hawai'i" confirmed new episodes will resume in a few weeks, so it's probably nothing to worry about. CBS will be playing Episode 3, "Recruiter," tonight instead.
The next episode is entitled "Legacy," and will come back on Monday, November 29. There is no plot synopsis available, but fans will be able to see the newest NCIS team soon. There's no reason to think this mid-season hiatus means anything ominous about the future of the series. "NCIS: Hawai'i" fans just got the best news ever, proving that the show may have some longevity — like the other series in the franchise. There is no doubt that fans will be ready for its return.