The Behind-The-Scenes Drama That Had Chevy Chase Written Off Community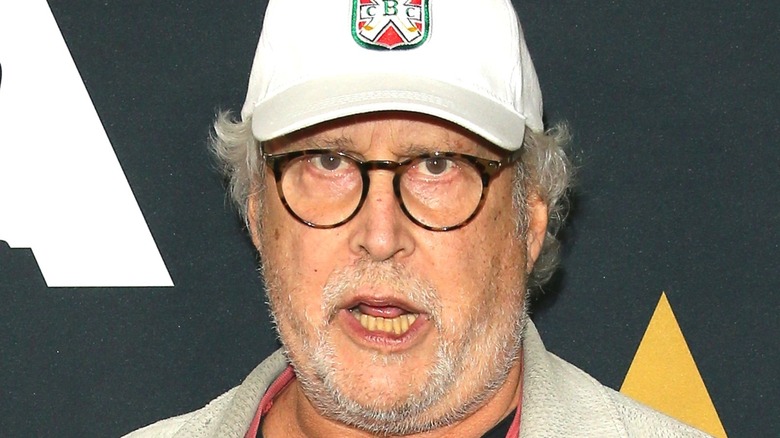 Jean Baptiste Lacroix/Getty
Chevy Chase is well-known for his role as Clark Griswold in the popular "National Lampoon Vacation" films, as well as his work on "Saturday Night Live." In 2009, he joined the cast of "Community," a sitcom that follows the lives of the students and staff of Greendale Community College. Chase's character, Pierce Hawthorne, is the oldest member of the central study group formed at the beginning of the show. The series shows a wide variety of different types of students who attend Greendale, and Pierce serves as the older, bored millionaire who's been at the school for years. 
Because of his age, Pierce doesn't always see eye to eye with his peers, and his offensive comments and actions — such as pretending to be Jeff Winger's (Joel McHale) estranged father and making politically incorrect statements — lead to plenty of conflict. However, he eventually becomes rather close to his classmates, even giving them a hand when they need it. Chase plays Pierce for three and a half seasons, but off-screen drama with showrunner Dan Harmon and other cast members resulted in Chase leaving "Community" before the end of Season 4. 
Chevy Chase often clashed with Dan Harmon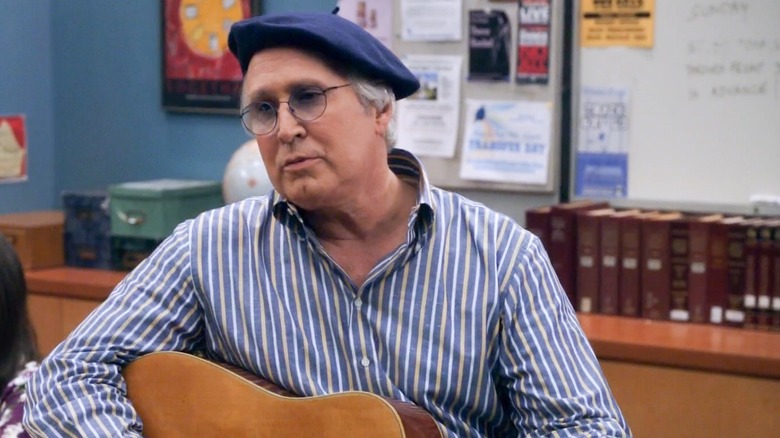 NBC
The drama between Chevy Chase and Dan Harmon happened before Harmon's exit in Season 4. Chase reportedly had a habit behaving badly on set, and he clashed with Harmon's creative choices. According to Harmon's statements to The Hollywood Reporter, for the episode "Digital Estate Planning" — in which the characters become 8-bit to master Pierce's deceased father's video game — there was an idea to incorporate a touching scene between Abed and Pierce. Harmon described the moment as "the most important part" of the episode. However, Harmon explained that Chase refused to do it, and because it was the last day of filming, the crew was unable to bring the scene to life. Harmon was upset and reportedly called out Chase during the "Community" wrap party (via Deadline). In response, Chase left him an angry voicemail, which Harmon played for a crowd at one of his stage shows (via THR). 
Unfortunately, Chase's attitude did not just affect his relationship with Harmon. He seemed to connect with his character's offensive nature pretty well, as IndieWire disclosed that he would crack racist jokes during Donald Glover's scenes, though Glover allegedly said to Harmon that "I don't even worry about it." He also used a racial slur on set in front of Glover and their other black co-star, Yvette Nicole Brown, in 2012, though he later apologized for it (via THR). Harmon then returned to the show for Season 5, making the decision to kill Pierce off. Despite this continued feud, Chase's character Pierce ends up giving Troy Barnes (Glover) a proper exit and a heartwarming gift through his will: his shares of the Hawthorne Wipes empire.