The Surprising Movie Charlize Theron Calls Her Worst Film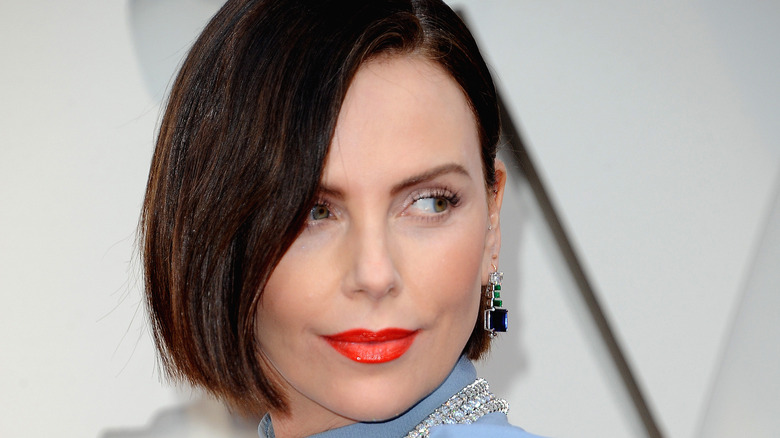 Tinseltown/Shutterstock
Over the course of Charlize Theron's acting career, numerous movies have stood out as some of her best work, most notably the 2003 film "Monster," for which Theron won an Oscar for Best Actress in a Leading Role. Theron has landed two additional nominations, for the 2005 film "North Country" and the 2019 film "Bombshell" (per IMDb), and has also received acclaim for her work in films such as 1997's "The Devil's Advocate," 2011's "Young Adult," and 2015's "Mad Max: Fury Road," where she played the character Furiosa. Theron even joined the "Fast & Furious" franchise with 2017's "The Fate of the Furious."
However, a look at Theron's Rotten Tomatoes profile also reveals a number of films that weren't met with as much praise, including 1999's "The Astronaut's Wife," 2001's "Sweet November," and 2008's "Hancock." When asked her own opinion of which movie of her filmography she dislikes, however, Theron's answer is a surprising one. This is the movie of hers that Charlize Theron calls her worst film.
A 2000 thriller with Ben Affleck takes the dubious honor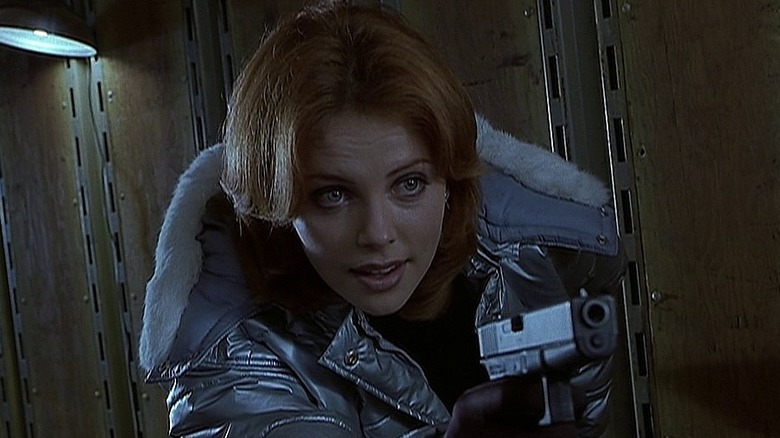 Lionsgate
In an interview with Esquire in 2008, Charlize Theron was asked if she hates any movies of hers, to which she responds with the 2000 crime thriller "Reindeer Games." Theron goes on to add that, regardless of the movie's quality, she was glad she got to work with the film's director John Frankenheimer, admitting to that being the reason she accepted the role in the first place.
"That was a bad, bad, bad movie. But even though the movie might suck, I got to work with John Frankenheimer. I wasn't lying to myself — that's why I did it. I mean, he directed 'The Manchurian Candidate,' which is like the movie of all movies. F*** regret. Just f*** it."
"Reindeer Games," in which Theron co-starred alongside Ben Affleck, Gary Sinise, and Donal Logue, revolves around an ex-criminal, Rudy (Affleck), recently released from prison who assumes the identity of his dead cellmate, Nick (James Frain). Under Nick's identity, Rudy goes looking for a woman named Ashley (Theron), whom Nick was writing to, and finds himself drawn into a casino heist led by Ashley's brother Gabriel, who's a gang leader (Sinese).
Frankenheimer is best known for the 1962 political thriller "The Manchurian Candidate," which Theron cites, but had an illustrious directing career that included two more films in 1962, "All Fall Down" and "Birdman of Alcatraz," as well as 1966's "Seconds" and 1975's "The French Connection II." "Reindeer Games" was Frankenheimer's last theatrical release feature film before his death in 2002.