Dwayne Johnson's Business Partner Finally Responds To Vin Diesel's Plea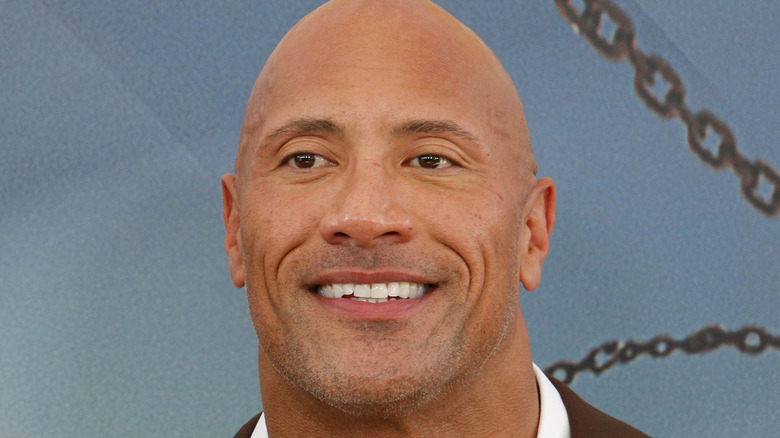 Tinseltown/Shutterstock
Dwayne Johnson and Vin Diesel are both mighty action A-listers on their own, but these days, the merest mention of the two together invokes images of their long-running, rumored feud. This has been going on since 2016, when Johnson gave his famous "candy ass" comments about a "Fast & Furious" franchise co-star who was generally thought to be Diesel. In a 2021 interview with Men's Health, Diesel didn't exactly back down, but stated that whatever slights Johnson might have perceived on his part were merely "a lot of tough love" in order to get the best out of Johnson for his role as Luke Hobbs.  
Recently, the book of Johnson and Diesel received a brand new chapter, thanks to an Instagram post by the latter — seemingly written in order to bring Johnson back for one last run as Hobbs. "My little brother Dwayne... the time has come," it started. "The world awaits the finale of Fast 10. As you know, my children refer to you as Uncle Dwayne in my house. There is not a holiday that goes by that they and you don't send well wishes... but the time has come. Legacy awaits." 
After some words about needing to wrap up the franchise to honor "Pablo" — presumably, Paul Walker — Diesel directly called for Johson's return. "I say this out of love... but you must show up, do not leave the franchise idle you have a very important role to play," the post read. "Hobbs can't be played by no other. I hope that you rise to the occasion and fulfill your destiny."
Johnson's business partner, Hiram Garcia, has now shared a few choice words about Diesel's plea to bring Johnson back in the "Fast" fold. Let's take a look at what Garcia had to say. 
Hiram Garcia takes the latest Vin Diesel news in stride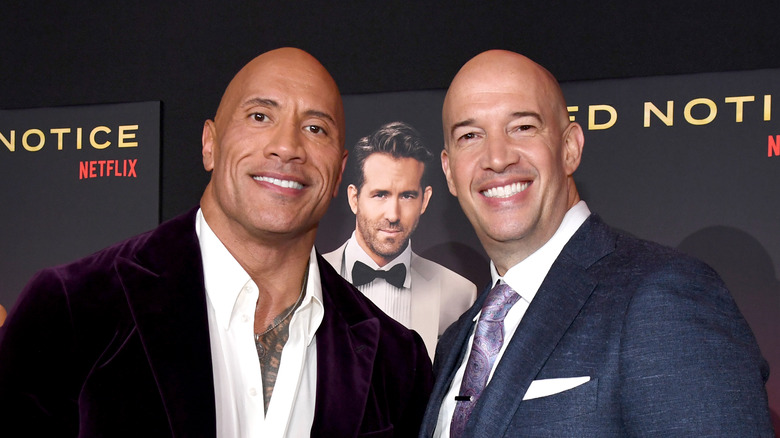 Kevin Mazur/Getty Images
During the promotion circuit of the Dwayne Johnson-starring Netflix action comedy "Red Notice," Hiram Garcia shared his views about Vin Diesel's olive branch to Johnson, according to Screen Rant.
"Look, you can never predict or control what's going to come out of that world," Garcia said, presumably referring to either the entertainment world in general, or Diesel and the "Fast & Furious" franchise in particular. "So I'm very used to it by now. I think we're both very used to it." 
Garcia also said that while he hasn't exactly been able to sit down with his super-famous business partner to have a lengthy talk about the recent developments, he's personally not all that surprised about the latest news. 
"I haven't been able to really connect with DJ on it because he's been buried in promoting 'Red Notice'," Garcia revealed. "But yeah, I'm used to it. It's what comes with that world. You get crazy curve balls thrown and you just roll with it."
Garcia's comments are carefully phrased, but they certainly sound like this isn't exactly the first time that he's been dealing with assorted statements directed at Johnson.
Is there a future for Dwayne Johnson in the Fast & Furious franchise?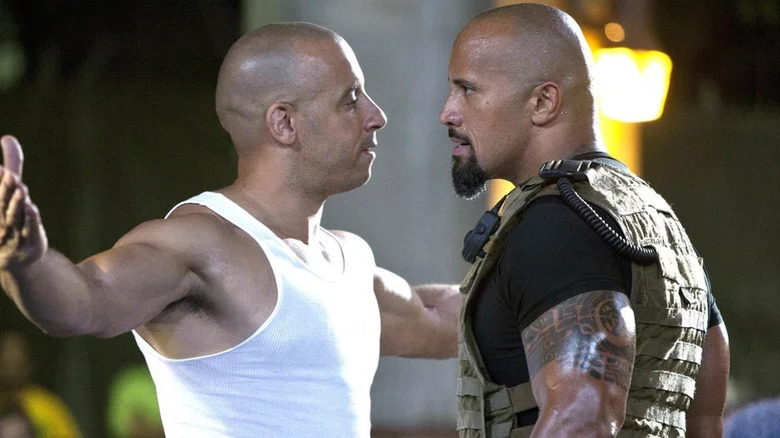 Universal Pictures
There seems to be some sort of unwritten law that any new development in the ever-intriguing feud between Vin Diesel and Dwayne Johnson must include at least one subtle not-quite-diss that may or may not be aimed toward the other party, and Hiram Garcia's comments were no exception to the rule. In fact, if anything, he was fairly direct in his shade-throwing.  
"It's the 'Fast' family. Look, DJ's the biggest movie star in the world," referring to Johnson. "No one's below trying all attempts and approaches to try and get him on board. So I appreciate it. You got to take your shot. You never know. I'm sure there's a couple DMs that slid in there too. I'm sure he slid into the DMs as well."
Conjuring an image of Diesel sliding into his former co-star's DMs in order to bring Johnson back for one more movie makes it pretty clear where Garcia stands when it comes to this subject — even though it does make sense that the "Fast & Furious" star would indeed greatly benefit if Johnson agreed to return to the "Fast" family for a final victory lap. As for Johnson himself, his apparently official stance on the subject was issued in his July 2021 interview with The Hollywood Reporter, which heavily indicated that he's done with the franchise. "I wish them well on ['F9'],'" he said. "And I wish them the best of luck on 'Fast 10' and 'Fast 11' and the rest of the 'Fast & Furious' movies they do that will be without me."
It remains to be seen whether there'll be new developments on the Johnson and Diesel front, or if Garcia's comments remain the final word on the subject.