The NCIS Collectibles You Probably Didn't Know Existed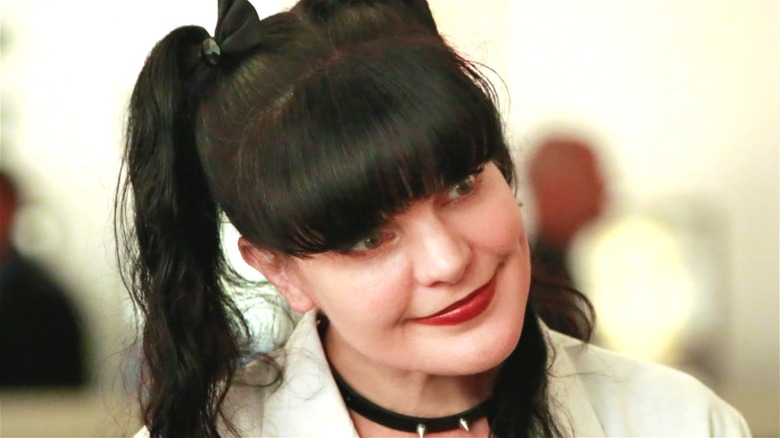 Bill Inoshita/CBS
After an astounding 19 seasons on the air, it's no wonder that CBS's hit action drama "NCIS" has dropped a staggering amount of merchandise over the years. Longtime fans of "NCIS" might even have a few laying around the house right now. In CBS's official online store, there are "NCIS" blankets, "NCIS" mugs, and a set of "NCIS" notebooks for the more studious special agents out there.
Collecting television memorabilia can be a fun hobby, especially memorabilia that's obscure or hard to track down. For superfans of the series, that could be something from the "as seen on 'NCIS'" collection — where fans get their hands on apparel or items from the series itself — or perhaps an authentic prop or script copy they've snagged on eBay.
During their search for these more obscure kinds of memorabilia, fans might stumble upon a rather unique piece of "NCIS" merchandise, one so obscure that even longtime fans might not be aware it exists at all.
A trading card and a prop, all in one!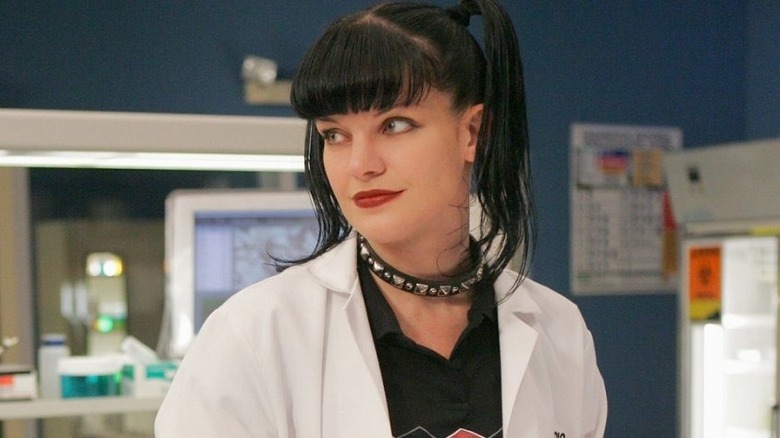 CBS
The merchandise in question is a set of collectible trading cards for "NCIS" characters, with a slight twist. Trading cards are one of the most popular (and expensive) forms of collectibles on the market, and the "NCIS" cards have a secondary appeal on top of that: they each contain a scrap of clothing actually worn by the character in "NCIS."
When u/pmore96 posted one of these cards on the "NCIS" subreddit a few months back, users were astonished to find out such an item actually exists. The card in question featured the character Abby Sciuto (Pauly Perrette) and had a piece of her iconic white lab coat embedded on the front of the card, with a certificate of authenticity on the back.
The cards give fans the opportunity to not only collect their favorite characters but to get authentic pieces of those characters' wardrobes as a keepsake. It's an item clearly meant for only the biggest fans of "NCIS," and they may be difficult to track down as there is a limited amount out there. The original poster on Reddit says that she snagged the card on Mercari, but claimed "you can find them on eBay."