Agents Of S.H.I.E.L.D. May Return In January 2018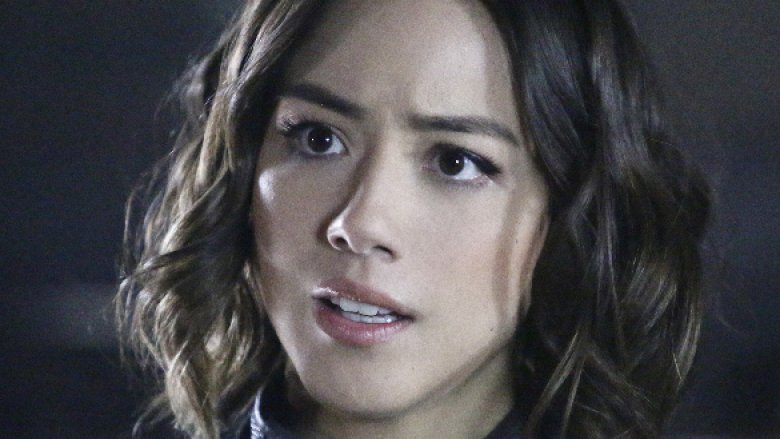 ABC
The Agents may jump back into action early next year, and their efforts likely won't be interrupted. 
ABC recently confirmed that the Avengers-adjacent television series Agents of S.H.I.E.L.D. will air its fifth season after Marvel's The Inhumans wraps up its eight-episode run. But now, rumors are swirling that Agents of S.H.I.E.L.D. will make a return in January of 2018. Mark Kolpak, visual effects supervisor on Agents of S.H.I.E.L.D., broke the news on Twitter, in tweets that have since been deleted. 
Kolpak's posts suggested that Agents of S.H.I.E.L.D. season 5 would debut early next year. "Nothing to tease. We're back in Jan. 2018," wrote Kolpak (via Screen Rant). This timeframe could certainly shake out, as the premiere episodes of former Marvel series Agent Carter previously aired in January. The Hayley Atwell-led show was canceled last year after just two season on air. Maybe Agents of S.H.I.E.L.D. will fill its spot with a late winter premiere. 
In another done-away-with post, Kolpak stated that the series' new episodes would air on Fridays, and that season 5 would air for 22 continuous weeks. "I believe will have straight run of 22 [episodes]. No breaks!" Kolpak said (via Screen Rant).
It's definitely curious that Kolpak would commit a double tweet-and-delete, but perhaps his statements hold some validity for the upcoming season of Agents of S.H.I.E.L.D. That said, Kolpak's posts should be taken with a grain of salt, as they aren't the final authority and were likely scrapped to avoid spreading misinformation. Though, we do have a feeling S.H.I.E.L.D. fans wouldn't mind a non-stop, 22-episode run. 
Until we know more about Agents of S.H.I.E.L.D. season 5, find out why the show deserves more recognition than it gets.