Ridley Scott Just Seriously Dissed Superhero Movies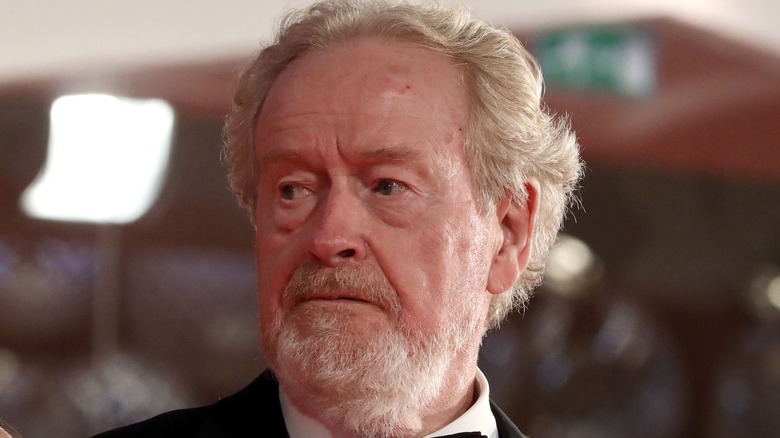 Elisabetta A. Villa/Getty Images
Whether you're into it or not, it's indisputable that superhero media is atop the Hollywood mountain in 2021. It feels like every other week, something new is arriving on screens big and small that derives from Marvel, DC, or even smaller comic book publishers. In the eyes of most casual moviegoers, there's nothing wrong with this at all. In fact, as evidenced by the positive reactions and monetary success of recent projects like "Shang-Chi and the Legend of the Ten Rings" and "The Suicide Squad," the studios can keep these adaptations coming.
However, not everyone is on board for the increasingly popular superhero wave, and many of the voices against it know a thing or two about the cinema game. Who could forget the controversial comments made by famed filmmaker Martin Scorsese, who compared the Marvel Cinematic Universe to theme park attractions? Or "Dune" director Denis Villeneuve's claim that comic book movies are formulaic and have turned audiences into zombies? As it turns out, these two aren't alone either, with yet another staple of the entertainment industry — Ridley Scott — tossing in his two cents on the genre.
In a recent interview, the mastermind behind such classics as "Alien" and "Blade Runner" didn't mince words when expressing his distaste for superhero movies.
Scott is far from a fan of comic book movies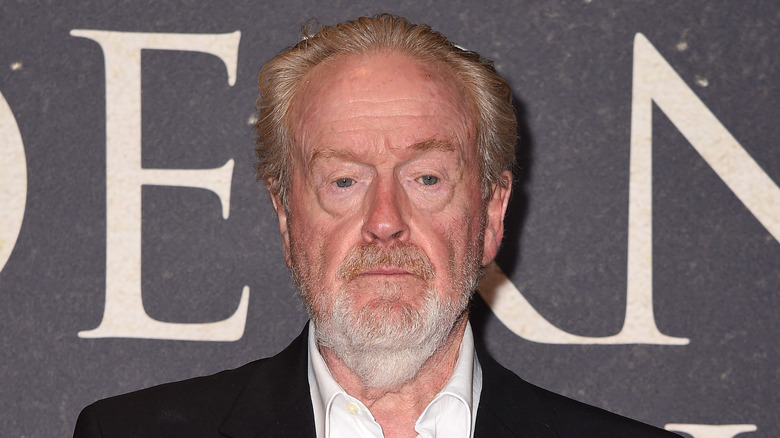 Dominique Charriau/Getty Images
Ridley Scott has been rather busy this year, with two major releases to his name. "The Last Duel" arrived first in October and has so far struggled to make back its $100 million budget, even though audiences and critics have responded well to it. Next up is "House of Gucci," which aims to premiere on November 24, so Scott is currently in the midst of promoting it. This is what brought him to sit down with Deadline, where he revealed his straightforward, critical opinion of comic book-based blockbusters: "They're f****** boring as s***." 
According to Ridley Scott, their issues boil down to bad scripts. He argues that the best stories allow the characters to drive them forward, but modern superhero movies can't pull that off. Therefore, to him, he has done three great "superhero" films: "Alien" with Ellen Ripley (Sigourney Weaver), "Gladiator" with Maximus (Russell Crowe), and "Blade Runner" with Rick Deckard (Harrison Ford). In conclusion, he remarks that "They're mostly saved by special effects, and that's becoming boring for everyone who works with special effects, if you've got the money."
It's abundantly clear that Ridley Scott is not a fan of what the comic book movie sphere has offered up as of late. Knowing how the internet tends to handle such statements, we can likely expect some heated discourse on social media in the coming days.